Issue 11 - 23 November 2018
​​​
​
Issue 11 - 23 November 2018
Dear Parents
Just a quick update on our medication review. I have met with some parents who were able to come to the meeting, but there are many that I have not yet been able to contact. Please be assured that no changes will be made to the way your child's medication is stored within school until I have contact you again. I will be holding meetings with any parents who wish to talk in person after the Christmas Show performances. I will also be available to talk before the performance if you want to speak about your specific child's needs.
Ms Caddell—Deputy Headteacher
---
Class of 2018 Reunion
Last week, Friends of Meadow ran an informal Leavers' Reunion in the Sixth Form Common Room for the Class of 2018. Many of our current Year 13 and 14 pupils joined eighteen of our former pupils who returned for a chat and a catch up. A fantastic spread of food was put together by Mrs Green. Mr Bunker and Friends of Meadow had organised what proved to be a highly enjoyable event. There were tales of times at college, times at work, of Project Search, of learning to drive, of early mornings and challenges faced outside Meadow, of successes and great achievements too.
There was a real buzz as our 2018 leavers were re-united and socialised with each other and their former teachers and friends from the years below.
Thanks to all the staff for their work arranging the event and to all the current and previous Meadow students who attended, making the reunion so much fun.
---
SCHOOL UNIFORM—MONEY OFF
If you are thinking of buying some new school uniform soon, you may be interested to know that our online uniform supplier MAPAC have a "Black Friday 15% off everything" event this weekend (23rd-26 November). Visit www.mapac.com to place your order and use the promotional code in the advert below to get the discount.
---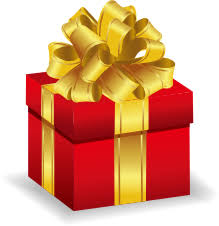 Friends of Meadow Christmas Shop - Last Orders for Wrapped Presents
Thanks to all those pupils who have sent in orders for wrapped presents for their friends and family from the Friends of Meadow Christmas shop. We can still take orders up to next Monday, 26 November, so if your child would like to choose presents from the shop please get them to work on their choices over the weekend. The order form is at the end of last week's school bulletin or can be requested by email at goodbodyjg@yahoo.co.uk if the one sent in the school bag has gone astray.
---
Friends of Meadow
Christmas Disco
Thursday 13th December 2018
Put the date in your diary …… more details to follow next week
---
During Humanities Week (5-9 November 2018) lots of students took part in various activities to mark the 100 year anniversary from the First World War. Students made poppies for a school display in the sensory garden and school hall and took part in a 'trenches' experience which a planetarium came to school for. There were displays about World War One in the Library and around school. Here are some photos of the week's events. More information and photos will be on the school website very soon. Miss Bergin — Humanities Faculty Head
---
'Remember Me' Memorial In the Sensory Garden
All pupils and staff from Meadow High School were given the opportunity to recycle their old plastic bottles and paint them to remember those that lost their lives in the conflicts of past years. They have been located in the sensory garden which has an area of reflection. Collaboratively, staff and pupils worked so hard to erect the display for all members of the school to enjoy.
On Friday 16th November we had the opening of the 'Remember Me' memorial in the Sensory Garden which was organised by Mrs Daniels, Mr Hancox, Ms Lennon and Mrs Cryan.
Pupil feedback after seeing the Remember Me Poppy Display was "WOW! Awesome! Its so beautiful!" and "Makes it all so worth while".
---
Children In Need Day—Friday 16 November 2018
We had another one of our successful fund raising events last Friday to raise money for
Children in Need.
We had an extended break time, with lots of stalls in the hall where pupils could spend their money on cakes, hot chocolate, jelly and ice cream, nails painting, guess the name of two different teddies, guess the name of Froggy's favourite food, find Pudsey and hook a duck to name a few.
Mr Glass spent time making some fantastic Pudsey key rings and sweet holders which went down a treat and were sold by 8MS. We still have some available, if you would like to purchase these you can do in reception.
We then had the opening of the 'Remember me' memorial in the Sensory garden (see article in this bulletin).
Then followed a fun assembly, where we played our very own version of 'I'm a teacher, get me out of here'.
Mrs Rigby, Mr Rogers and Mr Szabo did very well in the gross eating and drinking challenges they faced!
All in all, it was a fun day and we raised a total of £616.73.
Thank you to all parents for supporting the event and to the teachers for running stalls/activities which helped raise this huge amount of money.
Miss S Bhopal
WE RAISED £616.73 - FANTASTIC !
---
---
Letter to selected pupils
Leadership Opportunity at John Locke Academy
Letter to selected pupils
Leadership Opportunity at St Andrew's School
Letter to selected Sixth Form pupils
Trip to Beefeater
COMING UP NEXT WEEK:
27 November 2018
Positive & Possible Coffee Afternoon
1.00pm—2.15pm
29 November 2018
Celebration of Achievement Evening
(Year 11 & Sixth Form—Invite only)
————————————————————
FUTURE EVENTS:
5-7 December 2018
Christmas Show Week:
(see letters home)
13 December 2018
Friends of Meadow Disco
(more information next week)
19 December 2018
ASD Coffee Morning
10.00-11.00am
19 December 2018
Lower School Christmas Lunch
20 December 2018
Upper School Christmas Lunch
21 December 2018
Big Breakfast
Last Day of Term—2pm Finish
22,12.18—6.1.19
SCHOOL HOLIDAY
Back to School 7.1.19—9am
16 January 2019
ASD Coffee Morning—10am
24 January 2019
Dyspraxia Coffee Morning
10.00am—11.00am—Library
14 & 15 February 2019
Two Annual Review Days
school is closed to pupils
18-22 February 2019
Half Term
---