Issue 10 - 16 November 2018
Issue 10 - 16 November 2018
Jack Petchey Foundation — Outstanding Achiever Award —September 2018
Luke won the Jack Petchey award for September!
Luke won because Luke has returned to school from the summer with an excellent positive attitude towards school and lessons. He has been coming to lessons well prepared with the correct equipment. He comes into class ready to learn and is producing really high standards of work.
Well Done Luke!
Luke chose to spend £250 towards new football kits for the school football team and after school club.
To find out more about Jack Petchey Awards please visit http://ww.jackpetcheyfoundation.org.uk. To find out how the generous Jack Petchey grants and awards schemes have helped pupils at Meadow please visit the Jack Petchey page on the school website Learning/National Links/Jack Petchey Foundation. To see which Meadow pupils have won the award in the past please visit News/Awards/Jack Petchey Outstanding Achiever Awards.
---
The Friends of Meadow Christmas Shop Is Open For Orders !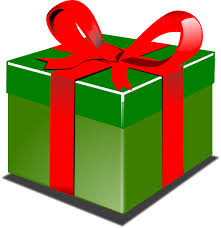 The Friends of Meadow Christmas Shop offers a unique opportunity for your child to choose gifts for friends and family. As far as possible, we'd love the choice of gifts to be your child's and a surprise to you. Maybe give them a budget and let them do the rest.
The gifts will be wrapped, labelled by your child and start at just 50p! They'll come home after your child collects their order from the shop in school on 14th December.
An order form should have come home this week. It is also at the end of this Bulletin, along with some larger photos of the items available to buy. The order form, larger photos and further details are also available in the Friends of
Meadow section of the school website. It would be great if all our children can
participate in independently getting gifts for friends and family.
Please get your order in by 21st November.
---
Lost Property
There is a lot of lost property this term which cannot be returned to pupils because it is not named.
Please, please ensure that all your child's school uniform, lunch-bags, PE kits and equipment etc. are clearly labelled with your child's name in order for the Welfare Department to return it to the rightful owner.
There is a lost property box in the Medical Room. If items are not claimed by the end of each term, they will be donated to a charity.
---
Donations for Hillingdon Foodbank
Thank you to all those parents who have kindly donated items for donation to the Hillingdon Foodbank. The trolley in Reception is beginning to fill up and will remain in Reception for several more weeks. There is plenty more time to donate items. The Foodbank are particularly asking for Christmas treats. Here is a list of other items the foodbank are looking for: milk (UHT or powdered), cereal, squash/fruit juice (UHT), jars of pasta sauce, dried pasta/spaghetti/rice/noodles, tea, coffee, dried or tinned soup, instant mash potato, meat (tinned), fish (tinned), fruit/puddings (tinned), rice pudding/custard, jam, couscous, pulses (dried or tinned), sugar, biscuits, snack bars, nappies (any size in a sealed pack), baby wipes/shampoo/lotion, ladies' toiletries, men's toiletries, toilet rolls. You can read more about Hillingdon Foodbank by visiting their website: https://hillingdon.foodbank.org.uk
---
Letter to Whole School
Children in Need Day
Christmas Ornament Order Form
Letter to selected pupils
CLA Coffee Morning
Letter to Class FB
Pet Hamster
Classes CM and DH
Road Safety Lessons
Letter to selected pupils
South London Special League
Letter to Sixth Form
Sixth Form Dress Code
Letter to Class JR
Sixth Form Dress Code
Letter to Year 7 and 8—Winter Concert
Letter to Year 10 and 11 - Winter Concert
Letter to Thematic—Winter Concerts
Letter to Shining Stars Club—Winter Concert
COMING UP NEXT WEEK:
21 November 2018
ASD Coffee Morning
10.00-11.00am
————————————————————
FUTURE EVENTS:
27 November 2018
Positive & Possible Coffee Afternoon
1.00pm—2.15pm
29 November 2018
Celebration of Achievement Evening
(Year 11 & Sixth Form—Invite only)
5-7 December 2018
Christmas Show Week:
(see letters home)
19 December 2018
ASD Coffee Morning
10.00-11.00am
19 December 2018
Lower School Christmas Lunch
20 December 2018
Upper School Christmas Lunch
21 December 2018
Big Breakfast
Last Day of Term—2pm Finish
22,12.18—6.1.19
SCHOOL HOLIDAY
Back to School 7.1.19—9am
16 January 2019
ASD Coffee Morning—10am
24 January 2019
Dyspraxia Coffee Morning
10.00am—11.00am—Library
14 & 15 February 2019
Two Annual Review Days
school is closed to pupils
18-22 February 2019
Half Term
---
---