Issue 10 - 15 November 2019
Issue 10 - 15 November 2019
Jack Petchey Outstanding Achiever Award
Winner For September—Jursan
Jursan (Class CM) won the Jack Petchey award for September! Jursan was nominated as he gives up his breaks and lunchtimes to litter pick outside to make the school litter free as much as he can.
As well as litter picking it has been noticed that Jursan has been tidying up in the boys' toilets around the school again all in his own time.
Well Done Jursan!
Jursan chose to spend £250 towards the coach for the Devon trip!
---
Mapac
Parents - please register with Mapac even if you are not currently looking to purchase uniform. This will enable you to receive any promotions and special offers available. www.mapac.com
A Black Friday flyer is attached to this bulletin with special offer code.
---
Bin Upcycling!
Meadow High strongly believe schools help to shape the habits that we continue in to as adults.
Students who participate in recycling now will have more of an incentive to carry on this "habit" as adults. We learn as children the benefits of recycling, how easy it is to recycle with the right system in place, and the concrete actions we can take to protect our planet. The recycling "habit" developed in school can serve to transform our communities, our jobs, our nation as we recycle more and more of the products we consume and the resources used to manufacture them.
We have spent a considerable amount of time reviewing bin types and those that would best suit our students' needs and are pleased to confirm we now have bins in our classrooms for general waste and mixed recycling.
We are upcycling and repurposing our old bins so if you have any ideas of where we could donate to, how we can upcycle, or even if you wished to have one for your home... please get in touch with the school.
Many thanks, and Happy Recycling.
Miss Bergin—Faculty Lead—Humanities
---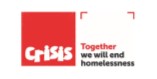 Crisis At Christmas
Wooden Christmas Ornaments
Following on from last year's success, Mr Glass, our Design Technology Teacher, will be making wooden ornaments for sale. Proceeds will go to the charity Crisis at Christmas. If you would be interested in purchasing these, there is an order form and a list of items and prices attached to the end of this bulletin. Lots of different designs !
Miss Nolan—Sixth Form Teacher
---
School Council
Form classes have been discussing what the role of a School member involves and they have held secret ballots to vote for who they would like to represent them in the School Council meetings. The elected members were announced in assembly and we had a short meeting discussing our first whole school charity event.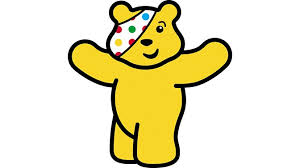 By the time you read this we will have had a fayre at breaktime, which had many fun activities happening including Guess the Teddy's name, Guess how many sweets in a jar, draw Pudsey's face on a cookie (blindfolded!), cake sales and many more. This was followed by a fun assembly led by the council members doing their favourite – embarrassing teachers.
Miss Bhopal—Assistant Headteacher
School Council Representatives 2019/2020

Class

Rep

Class

Rep

IM

Amal O

11SL

Matthew D

YA

Isiah B

11MC

Danyal R

7LB

Kaytlin S

11CB

Ahamed F

7FM

Marius F

MP

Aaran C

8SK

Karan M

JR

Luke B

8MS

Rafia R

DH

Ben H

8CH

Marcel W

MS

Mia O

8LD

Jaron R

HP

Hana M

9BA

Servanna F

CM

Arjun B

9JT

Bobby W

VL

Dominic S

10CL

Nathan D

DL

Tillie H

10ZK

Ben H

KN

Jay N

10AM

Aimee P

TW

Johnny B

JE

Elidora K
---
SUN BOOKS FOR SCHOOLS – FREE BOOKS
Between 23rd November and 18th January, we are asking you, your friends and family and anyone else who reads 'The Sun' Newspaper to collect "The Sun Books For Schools" tokens for us.
If we are able to reach the 3,500 token goal we could get 100 free books for our Library—a huge benefit for our students !
There will also be a box in the Library where tokens can be placed or hand them in at Main Reception.
Thank you.
Mrs Wilkes—School Librarian
---
Sports News
On Wednesday we had sixteen Year 7-11 students representing Hillingdon U13's and U16's at thePanathlon Football Cup @ Wembley Goals. All the students worked really hard, showing great teamwork and sportsmanship throughout the competition.
The U13's took part in a league format. All the players showed great determination and dedication to finish at a well deserved third place. All players receive a Bronze Medal and the Third Place Trophy.
The U16's took part in a league format with a knockout competition at the end. The U16's came up against some strong competition; winning 2, losing 2 and drawing 1 game. These results put Hillingdon into the third place playoffs. Third place playoffs; both teams played well, competing for every ball and overall played to a high standard. With 30 seconds remaining Hillingdon scored a great team goal. 4-4, game on!! However, straight after kick off the opposing team ran into our half and drilled the ball low into the bottom corner. 4-5! Full Time!! The result meant the U16's finished at a respected fourth place overall, with the players receiving a Fourth Place Medal.
Well done everyone, really proud!!
PE Department
---
FOOD BANK COLLECTIONS
As we did last year, Meadow will be collecting non-perishable food items and toiletries for the Food Bank in Uxbridge. The collection trolley will be just behind the doors in reception. If you would like to donate, feel free to send items in with your child or pass to a staff member at the school entrance. Donations will be taken to the food bank in the last week of term.
Many thanks as always for your kind support!
More information about Uxbridge Food Bank can be found at https://hillingdon.foodbank.org.uk
Here are a list of items needed:
---
Letter to Scouts only
Investiture Ceremony
Letter to Class JE
Freedom Passes
Letter to selected pupils
Leadership Opportunity—John Locke
Letter to Pathway 1 pupils
December Showcase
Letter to selected pupils
South London Special League
Letter to selected pupils
Compass Theatre
Week: 18-22 November 2019
WEEK 2
(Autumn/Winter Menu)
Wednesday 20 November 2019
ASD Coffee Morning - 11.15am
Friday 22 November 2019
Music Quiz Evening 7.00-10.00pm
Thursday 28 November 2019
Celebration of Achievement Evening
Invitation only
Wednesday 4 December 2019
Training Day
SCHOOL IS CLOSED TO PUPILS
Wednesday 4 December 2019
Annual Reviews—selected pupils
Thursday 5 December 2019
Pathway 1 Winter Showcase
1.45pm—More Information to follow
Thursday 12 December 2019
Friends of Meadow Disco
6.30pm—8.30pm
More information to follow!
Wednesday 18 December 2019
ASD Coffee Morning - 11.15am
Thursday 19 December 2019
Last day of Term
School finishes at 2pm
Friday 20 December 2019 to
5 January 2020
SCHOOL HOLIDAY
Monday 6 January 2020
Back to school—9am start.
---
---
---