Inclusion Quality Mark
I am delighted to announce that we were awarded the
Inclusion Quality Mark during Summer 2016.
Please read belows some extracts from the Assessor's Report.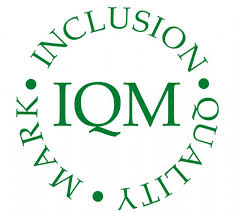 "The school has developed a truly unique learning environment for the learners".

"All teaching and support staff work hard to provide an inspirational school by providing individualised learning programmes, motivational and engaging displays and a huge range of extracurricular activities and educational visits. Both teaching staff and members of the teaching support team spoke highly of the opportunities offered to them together with regular updates to existing training models. There is a successful induction processes for staff and pupils, together with a supportive programmes of transition for pupils. The evidence presented to me during my visit to the school and information contained within the Self Evaluation Report clearly demonstrates the outstanding practice in place within the school and the on-going commitment to Inclusion".