Grenada
Mr Macdonald Visits Special Schools in Grenada
THE BEGINNING - JUNE 2013
I recently went to Grenada in the Carribean. I was invited to visit their three special schools and consider the support and advice that can be offered.
I visited the three special schools, did some media/TV/newspaper interviews and met with the Ministry of Education officials.
My main findings were that the staff worked very hard in very difficult circumstances. Special Needs education was back to the early 1980s with blackboards and chalk, only 2-4 computers in the entire school, no SEN training for staff, no teaching assistants, no therapy services, no welfare staff, and very few resources. The schools did not have libraries and what books they had were very old.
I hope the schools can use our knowledge to help the three schools as they really do need our support.
I hope during the course of next year we may do some fundraising activities to help these schools as they were lovely places with lovely children who sadly had very little.
Ross Macdonald - June 2013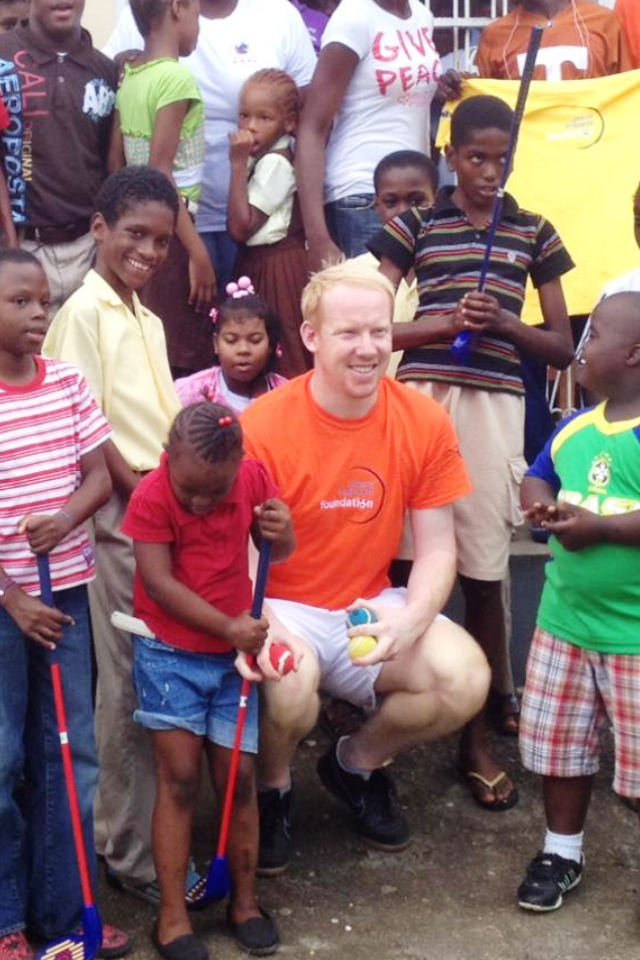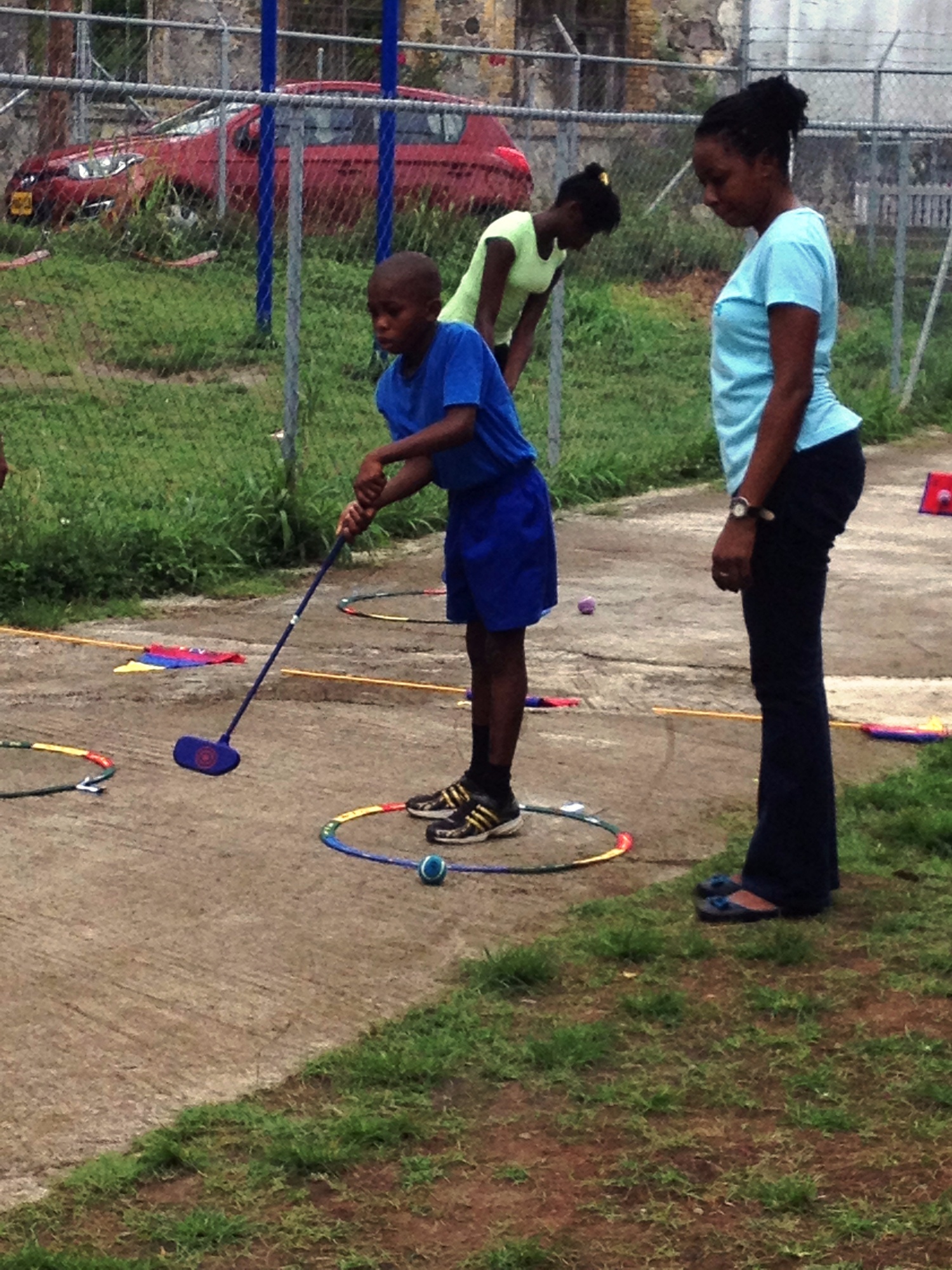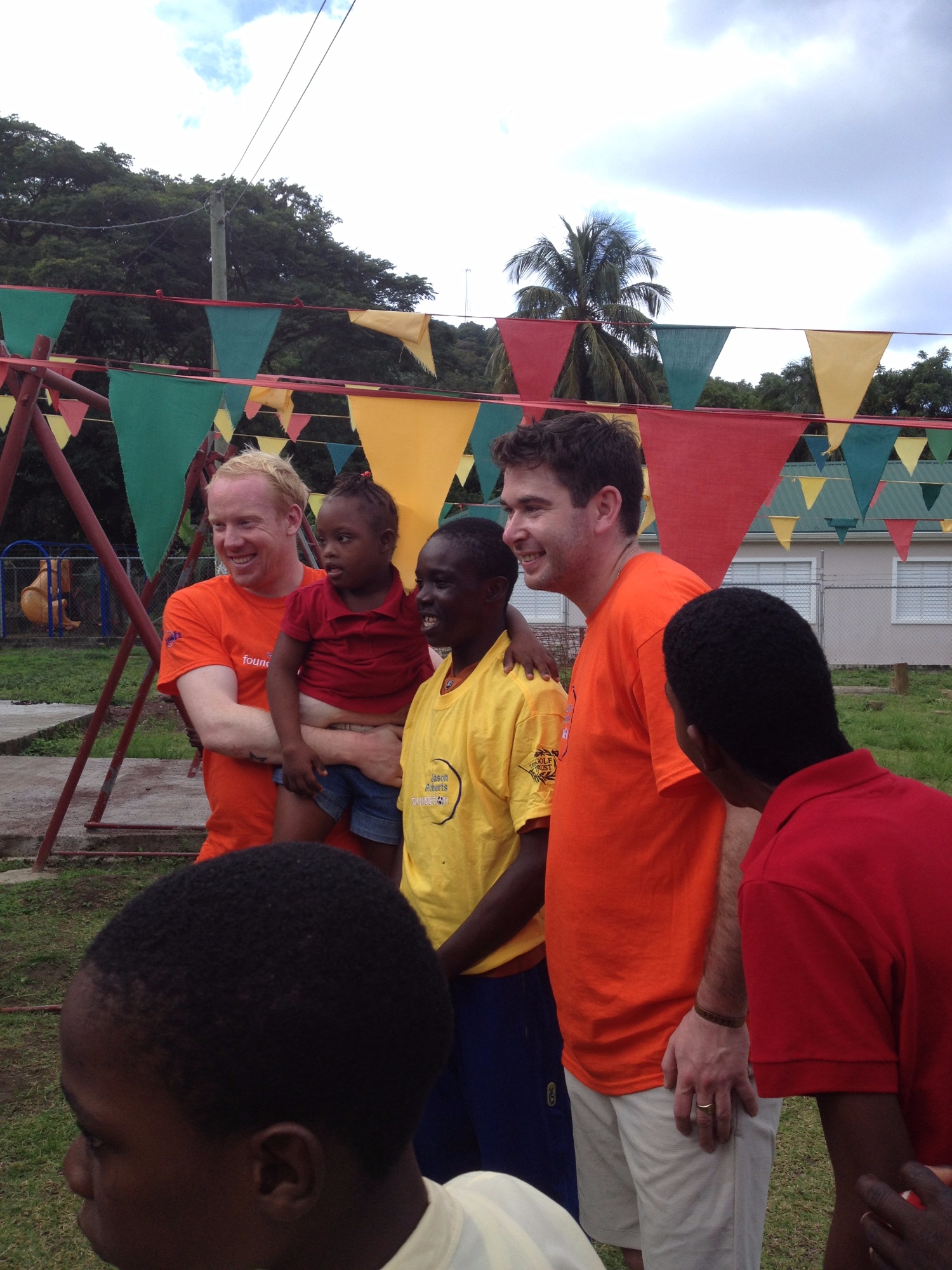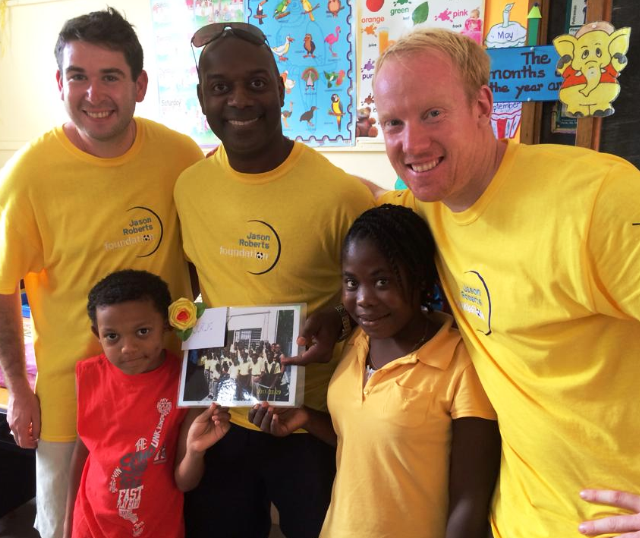 UPDATE - CHRISTMAS 2013 - GRENADA SHOEBOX APPEAL
Following Mr Macdonald's trip to Grenada , it was decided that Meadow High School would try to fill shoeboxes with educational resources and gifts and send them to the pupils in the three special schools he had visited.
Thank you to all parents, students and staff who helped us make over 200 boxes for children in 3 different schools in Grenada - its safe to say that Meadow's Shoe Box Drive was a huge success. All of your donations were greatly appreciated. Thank You to Kerry Harrison for choosing to spend his Jack Petchey Award money (£200) on purchasing goodies to help fill these boxes. The money was spent on buying Toothbrushes, toothpaste, stationary, notepads, books, colouring materials, sweets, crisps, hair accessories and toys! Mrs Mitchell ensured that all donations were equally and fairly distributed between all the boxes, and topped up boxes as she was receiving them. Thank you also to the Schools Team Enterprise Company, for donating a generous £200. This money allowed us to buy paper and stationary for the three schools, which they are desperately I need of. I know that the schools will appreciate your help and support, we at Meadow certainly do.
The shoeboxes should arrive at the Schools before Christmas.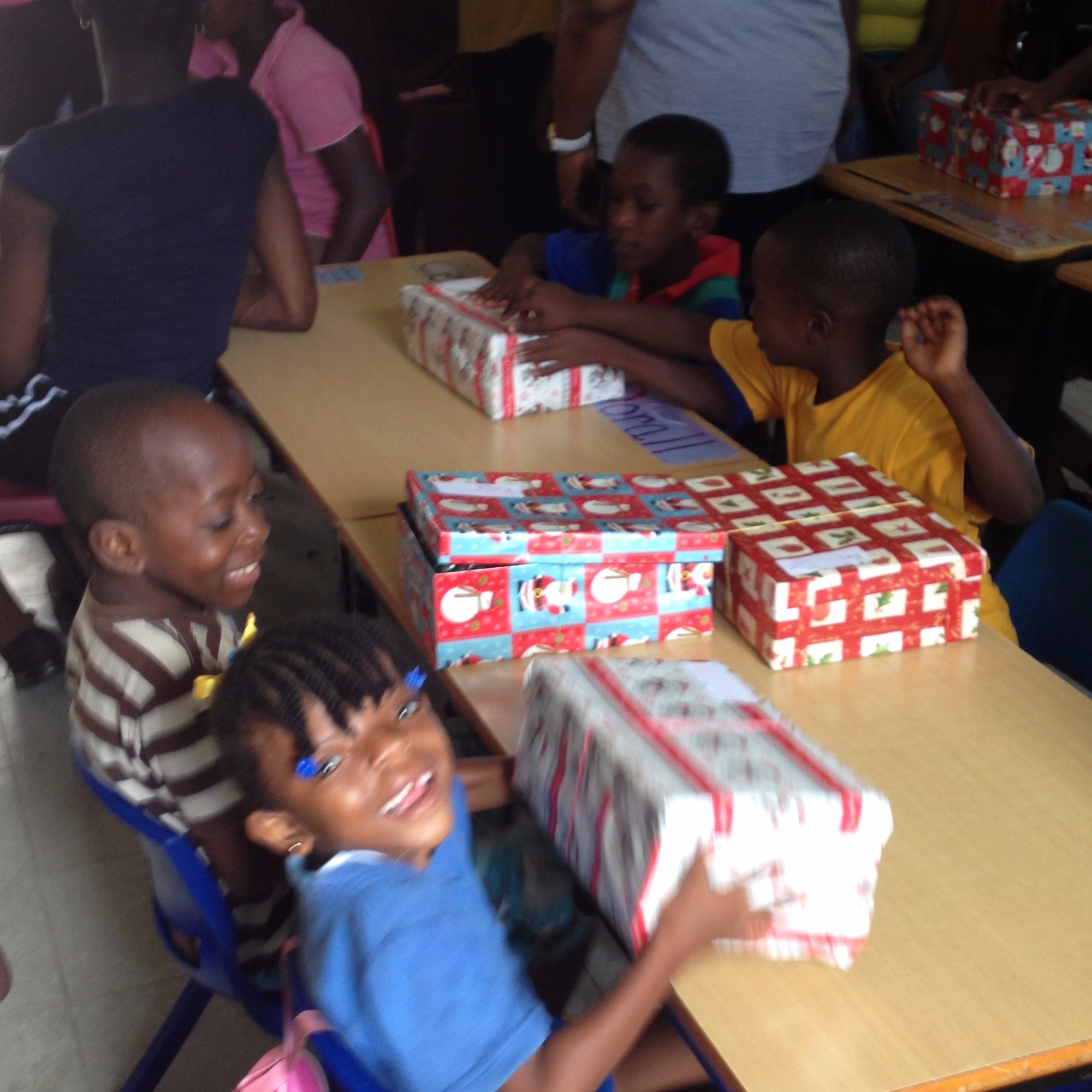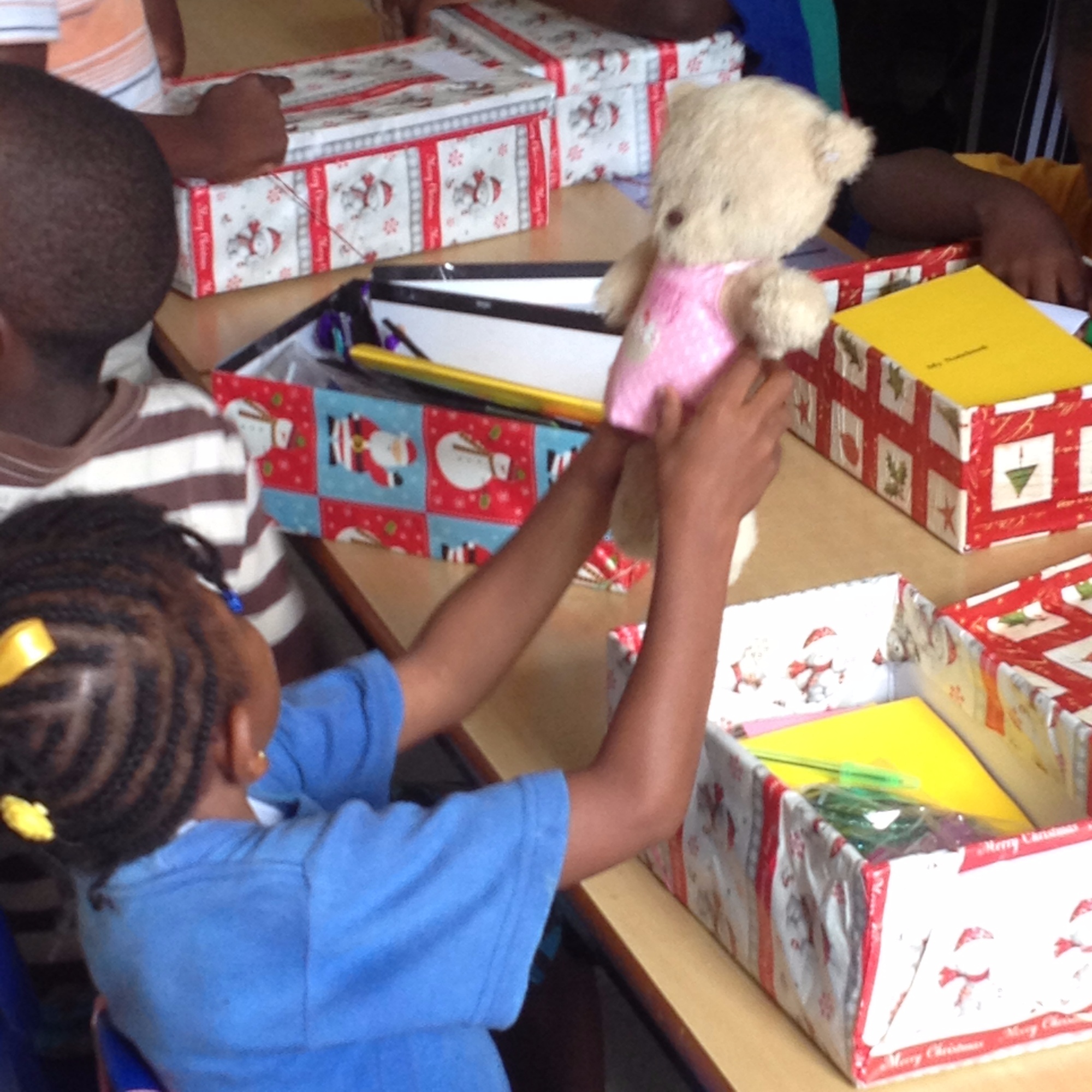 A very big Thank You to all of the staff (too many to mention) who supported the Shoe Box drive. A very special thank you to Mrs Mitchell and her helpers who worked around the clock to ensure that all the boxes were full, packed and ready to be picked up by the shipping company. The Charity events we do at Meadow are only successful due to the team effort from staff, students and parents.

Thank You
Mr Ross Macdonald - Head Teacher
UPDATE: OCTOBER 2014
In October 2014, Mr Macdonald visited Grenada again, along with our IT Technician, Dale. Mr Macdonald was able to see the progress being made by the three special schools. Meadow High School donated equipment such as smart boards. Dale our IT Technician helped install these and ensure they were all running correctly. Please click on the following link for a full update and details of this project. http://jasonrobertsfoundation.com/news_184.htm
UPDATE: JUNE 2015
In 2015, Mrs Fabisch and Mrs Gill-Evans went to Grenada to deliver training to teachers of all three SEN schools. We have also delivered basic training and introduced the school matrix to all Headteachers in Grenada and the Ministry of Education.
UPDATE: OCTOBER 2016
In October 2016, Mr Macdonald our Head Teacher visited Grenada again. He worked with the Ministry of Education and teachers at the three special schools to deliver a complete SEN curriculum for Grenada.
Visible improvements are being made to both the teaching and the standard of equipment available to the children in Grenada since this venture began, and a strong link has been formed.
UPDATE: FEBRUARY 2017
Between 30th January and 3rd February​ 2017, ​​Mrs Aggie Fabisch (Head of Vocational Department, Work Related Learning and Community Cohesion at Meadow High School - London) visited Special Needs schools in Grenada​.
The visit was facilitated and ​supported by Jason Roberts Foundation, St George's University, Grenadian Down Syndrome Association and the Ministry of Education.
The main focus was to continue the development of National Curriculum for SEN provision in Grenada with a specific focus laid on a "Moving On​/ Vocational​ Curriculum" for post 16 students with special educational needs.
During her stay Mrs Fabisch visited all SEN schools where she met with various professionals and observed lessons. She delivered workshops ​to parents of students with special educational needs. This was to help raise their awareness of different disabilities and to​ provide the parents with ​some ​useful strategies to better support their children at home. There was also time to ask questions and share experiences.​ The sessions were well received by the parents​ who made many positive comments​. ​ ​
"I will love any advice you can provide ​me with. The session was very informative, thank you again." ​ Angelique
On Friday 3rd February Mrs Fabisch was warmly welcomed by the Permanent Secretary Ms Ruth Elizabeth Rouse at the Ministry of Education where she later met with the SEN officers, Head teachers and teachers of SEN schools to work on the " Moving On Curriculum" for SEN schools on the island.
On the same day, invited by the Grenadian Down Syndrome Association, Mrs Fabisch ​delivered Disabilities Awareness/ Strategies for Supporting Children with Special Educational Needs training to parents, students, teachers and other community members. This was again a well received session that brought together people with shared interest of supporting students with SEN.
We believe the visit to be beneficial not only to the schools and the development of their first eve​r​ Special Needs Curriculum but also to the parents and other community members whose input in those children's life is invaluable.