Fourth Plinth Award - Trafalgar Square 2015
Exciting News in
The Forest of Our Imagination and Skills!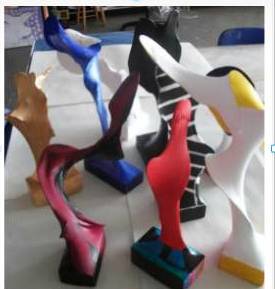 We are extremely excited to announce that Ms Grosart's Arts and Crafts class have had their entries accepted for the Forth Plinth Competition in London Trafalgar square. The Fourth Plinth Programme is the most talked about contemporary art prize in the UK. It is funded by the Mayor of London and supported by Arts Council England."
The school competition gives submission winners the opportunity to have their work commissioned and reproduced on an enormous scale and exhibited on the Fourth Plinth in Trafalgar Square.
The Arts and Crafts class are incredibly excited about their entry. .

Miss C. Kepinska
Arts Faculty Leader