Erasmus+
Meadow High School has been awarded a grant for Erasmus+ Strategic Partnership for 2015 -2017 " Life Inclusive! European Participation In Labour And Leisure For People With Disabilities" in partnership with schools in: Latvia, Poland, Germany, Portugal and France. The project is funded by the EU.
You can read all about the Erasmus Project, the participating schools, and lots more about this exciting project. Please click on the link https://twinspace.etwinning.net/6038/home
You can read more about each of our visits in the last few years below. Please scroll down to read.
Erasmus + May 2017 –
Visit to College Jean Rostand in Draguignan - France


It's a bright and sunny Sunday morning in May and here I am at Meadow waiting for the students and staff to arrive ready for our trip to France. Our group leader checks the passports and boarding passes (for the fifth time!) and our journey begins. Upon arrival into Nice airport we are greeted with flower leis and Champaign (non-alcoholic for the students of course!) What a lovely welcome. We are driven to our hotel where we soon meet with the other schools in the programme. Everyone is lovely and friendly. We enjoy our first meal together and although the students all look awkward, some have already stated to mingle and communicate. What a day, exhausted and still excited we all fall into bed, what will tomorrow bring….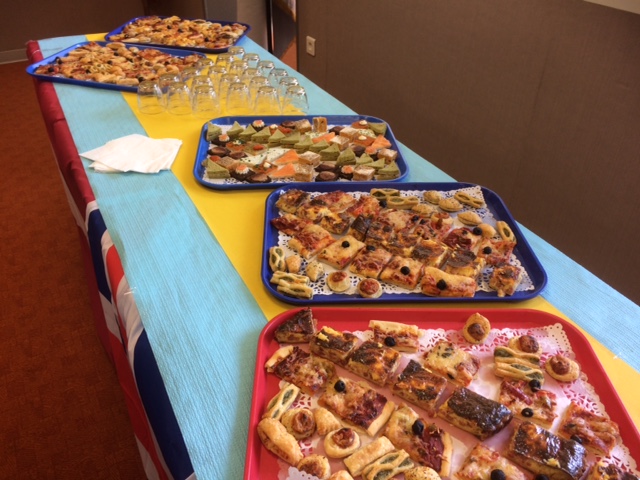 Monday, up bright and early having had a lovely continental breakfast we walk to the host school, College Jean Rostand. Every department in the school seems to have made an effort to welcome us from planted props to displays. The school looks amazing and very welcoming. In the main hall, students sing, act and dance for us. A tour around the school shows us the facilities that they offer their students (we are very jealous!). We have lunch in the school canteen (they have wine on the table, that would never hap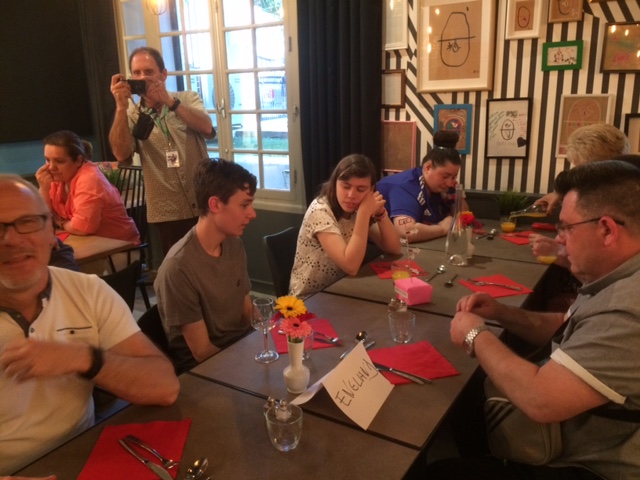 pen in England!) This afternoon is classroom observation and I am placed in an art class. Lesson plans are given out and there is a good mix of students, I feel a little uncomfortable but the teacher is very nice and soon we are involved in the lesson. Back to the hall for refreshments and a lovely walk back to the hotel. Quick freshen up before going out for our evening meal. Roll into bed exhausted.
Tuesday, Up really early for breakfast and a brisk walk into school. We board a coach and head of to a labour facility run by special need adults. This facility is amazing. They run their own vine yard and produce their own wine, run a restaurant and a laundry facility. The adults here live on site and everyone is really friendly and they all look so happy. We have a tour around the facility and are offered good explanations on how everything is run and the programme they offer. We enjoy a lovely lunch and a sample of the produce! We also have an opportunity to make some purchases (it would be rude not to!) back on the coach and dropped back to Draguignan for a tour around this beautiful town. The sun is shining (it's 29°) and we are split into groups and given tasks to complete. A lot of walking but it's beautiful. We are greeted at the town hall and the tale of Draguignan is told to us. We also stop off at the local olive mill where they explain how they turn olives into olive oil and even sample some on fresh bread (delightful). We finish our day with a lovely evening meal at a crepe restaurant. Wow, I'm going to sleep well tonight!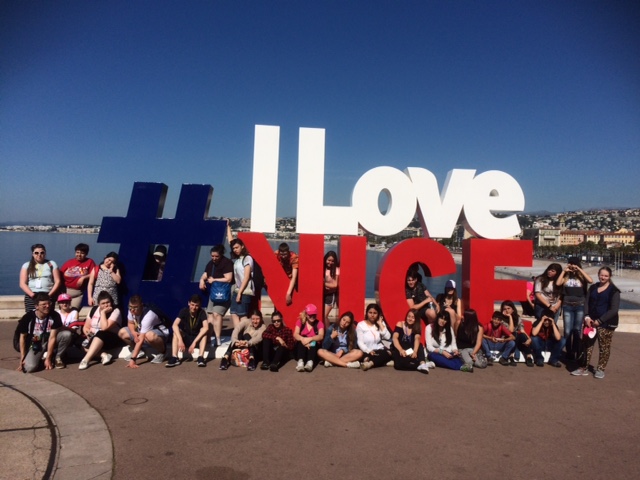 Wednesday, up for breakfast, students are really tired and need more motivation to get them going! We are off to Nice today so the coach trip is a lovely opportunity for the students to rest. What is interesting is that the students are already starting to mingle and friendships are forming. Nice is beautiful!!! It's a really hot day and the sea is so clear! We have been told that the view from the top of the hill is amazing but the lift is small so it's either a long wait or a good walk up the hill. A group of us decide to walk (big mistake) the views are amazing but the step walk up is a killer of the legs!!! At the top we can see for miles. This city is just so pretty. More opportunities for mingling and learning more about Nice itself. We reluctantly make our way down to the city and have an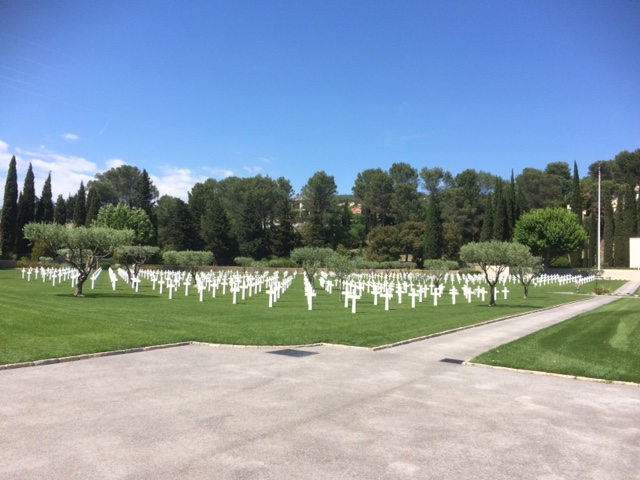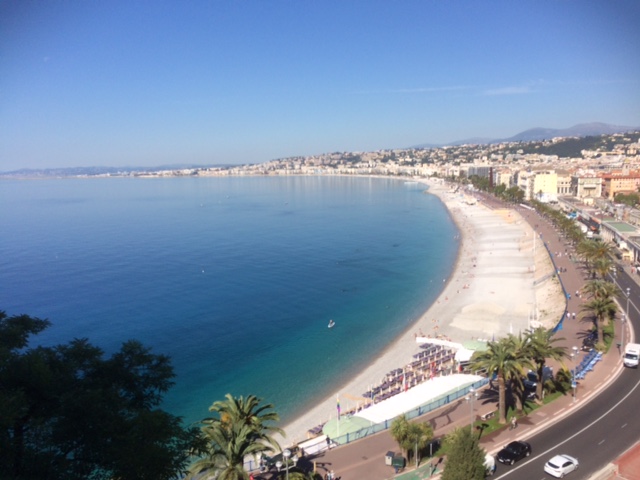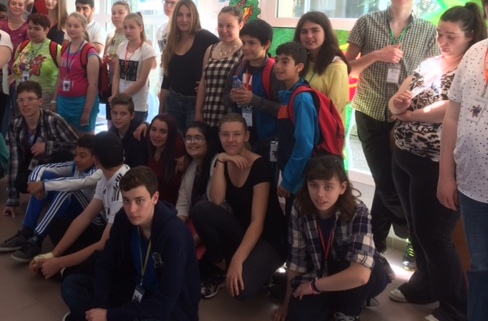 March 2016
Funchal, Portugal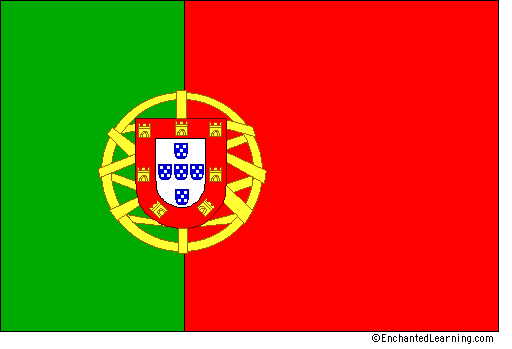 Off we go to Portugal!
The day started very early as we had to meet at 4am! After a bit of "adventure" in looking for Bobby who got his time wrong and with adrenaline rush, we were the finally good to go! We were all so excited and after the travel to Gatwick and boarding the plane we finally could see the hills of Madeira! But when we heard an announcement from the pilot saying he was unable to land the plane due to high winds we got a bit worried….. He attempted 2 times but after a rough ride he turned the plane and landed up in... "Porto Santo?!" We had no clue what we would do as we have never heard of this island. After Mrs Fabisch's many worries and confusion we decided to get off the plane and make our own way to Madeira, as Easyjet were no help at all (grhh).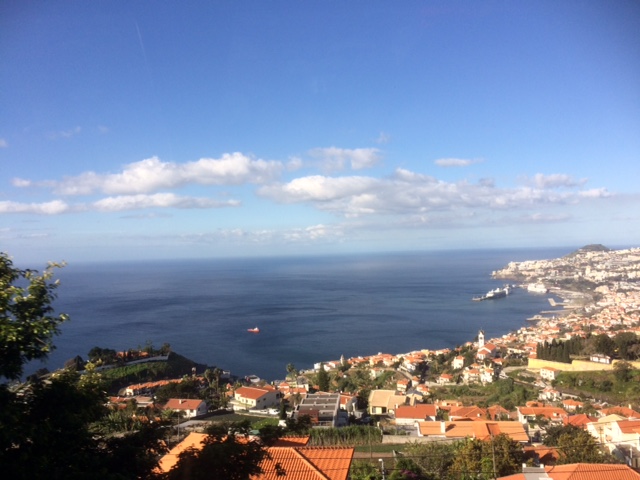 The whole of the Meadow High School crew went on another "adventure" on an island that we had no clue existed. We found a hotel and started exploring the island. The next day we took a ferry to Madeira, having missed 1 day at school in Funchal. We started of the day with visiting S. Jorde- Tile painting - SEN training centre, we all made beautiful mini tiles which we could later take home! After this we went hiking (Mrs Fabisch was yet to know what was coming her way ;-)) So we went walking through the forests of Leveda Pico Das Pedras, where we would end up having a picnic at our destination. We eventually all got there where we had a lovely picnic and poor Mrs Fabisch had wet feet with tesco plastic bags as her new shoes (new trend setter for London hehe)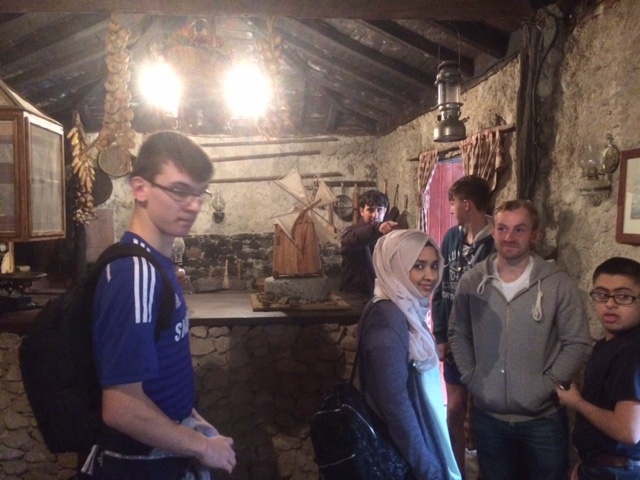 We had different activities lined up each day, accompanied by dinner at different restaurants. We went sightseeing in a cave and then we we were able to see whales and dolphins on a trip out to the ocean. We went to Cristiano Ronaldo Museum and had a treasure hunt in Funchal.
The whole trip ended with a visit to a SEN School where we were able to see different lessons land we had lunch at a school as well as dinner at the Lager restaurant. The last day we chilled out at the local market and set of to come back to London.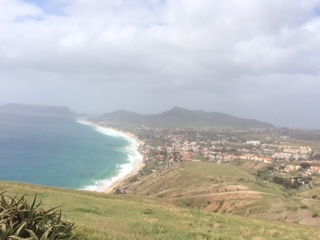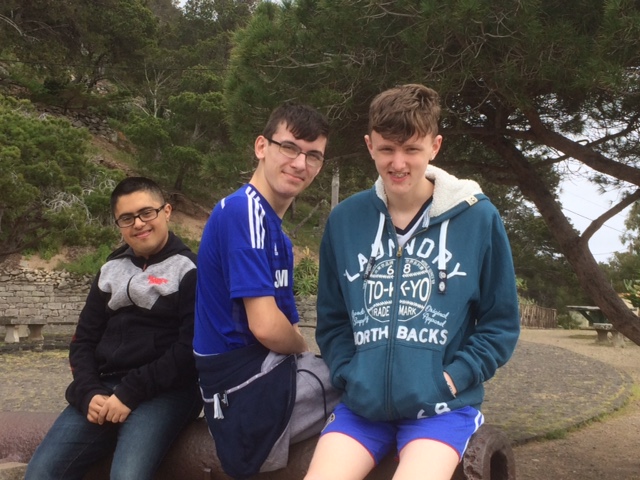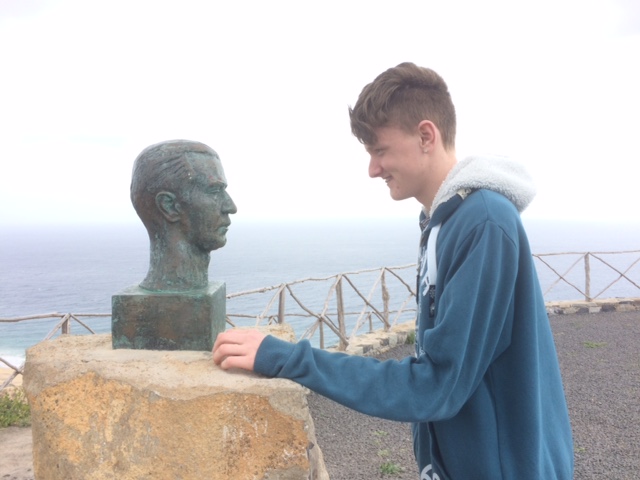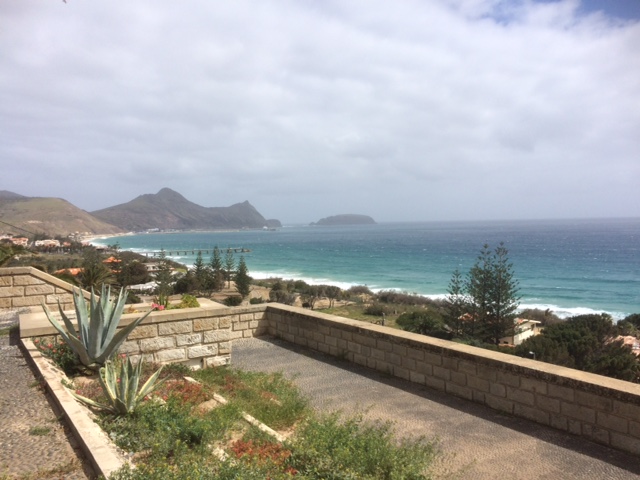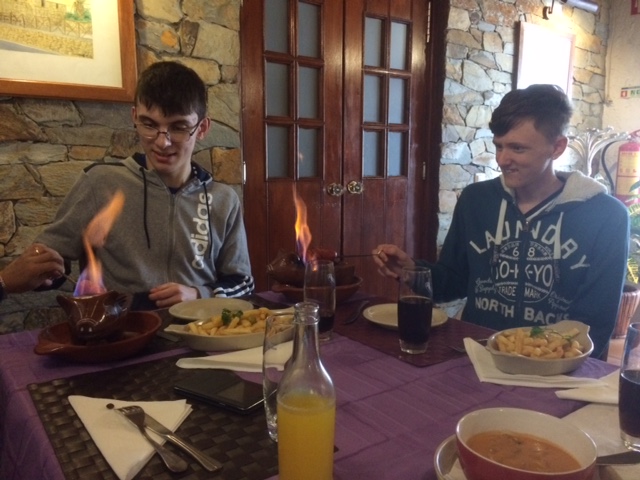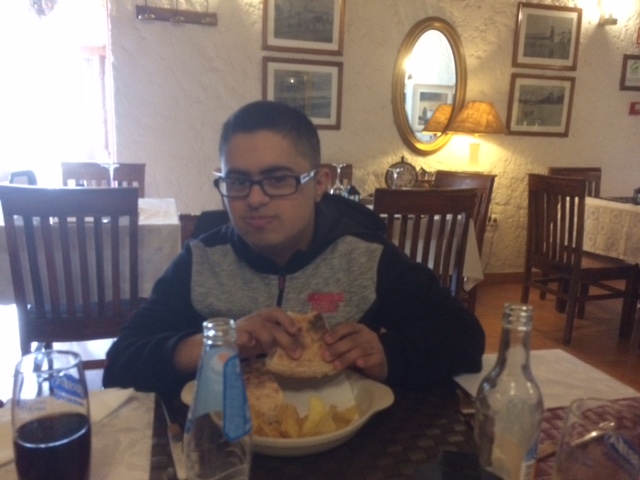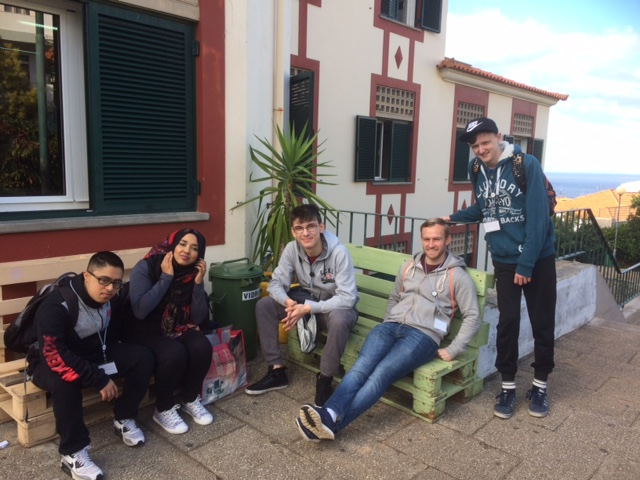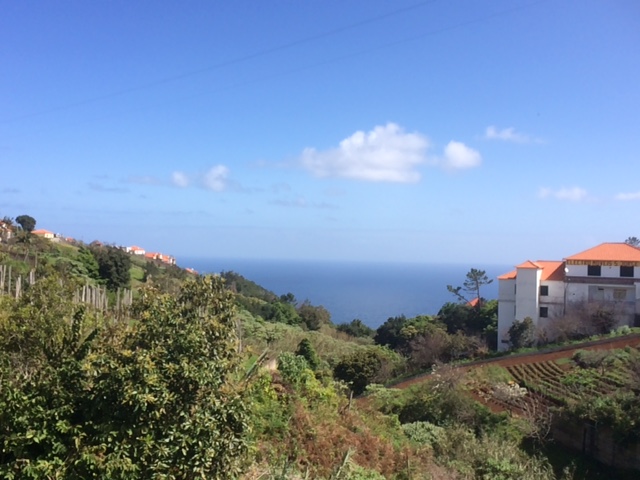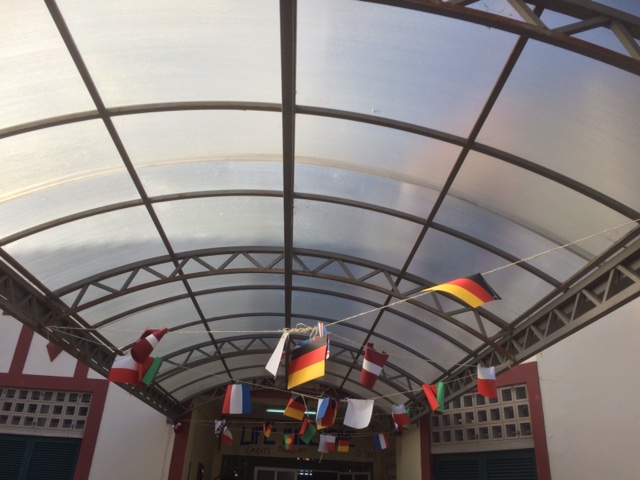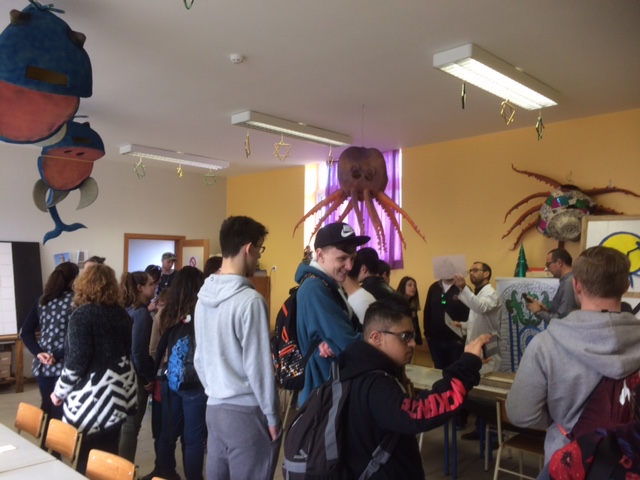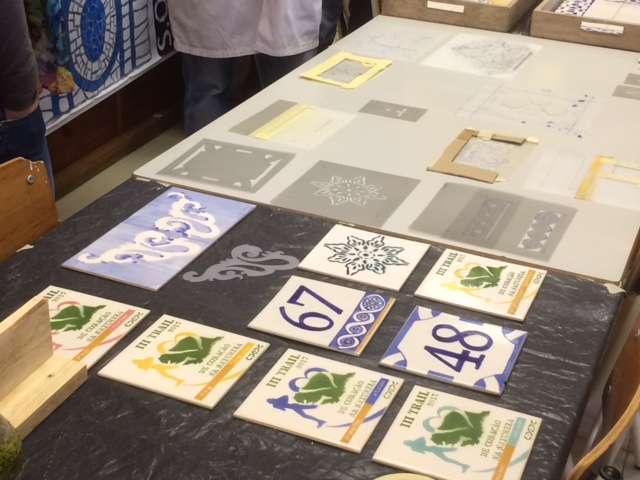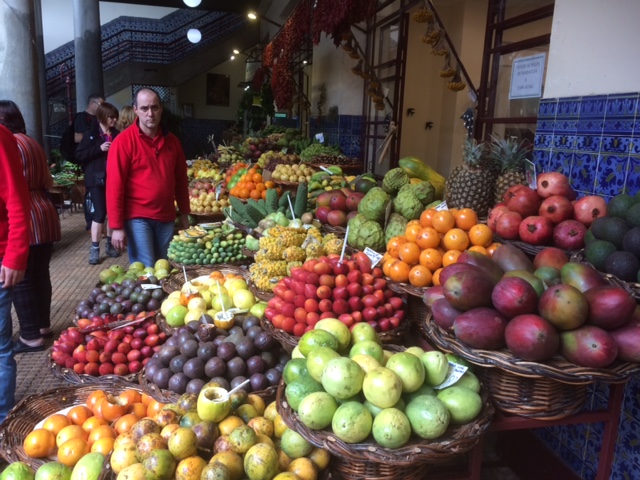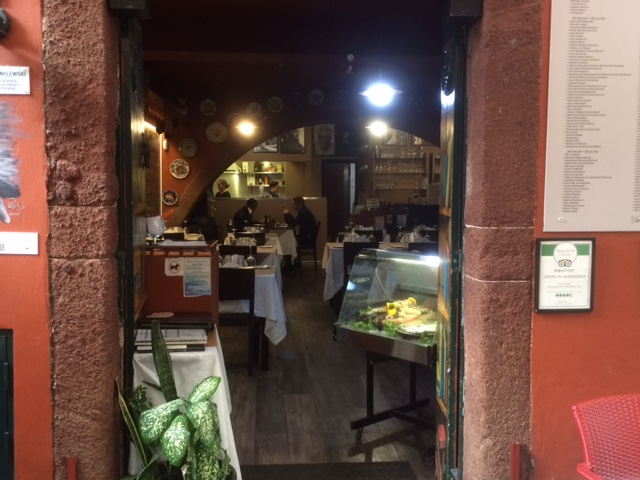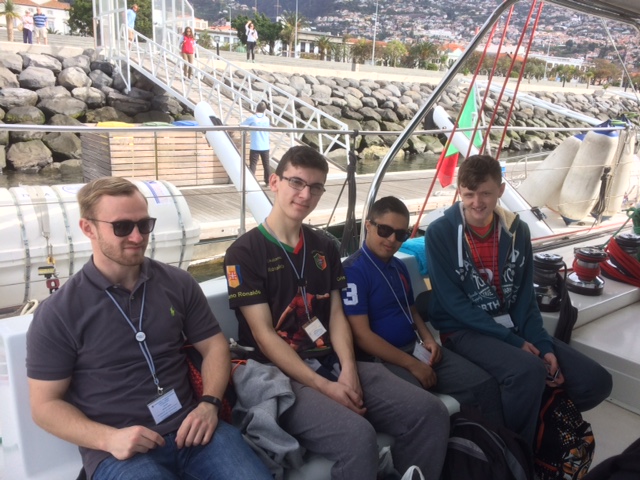 ​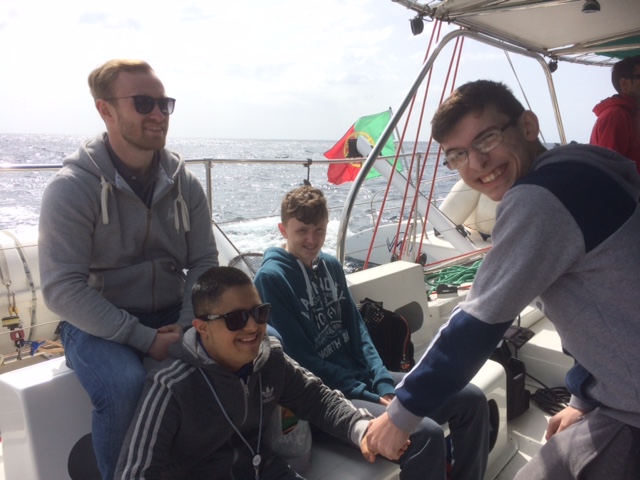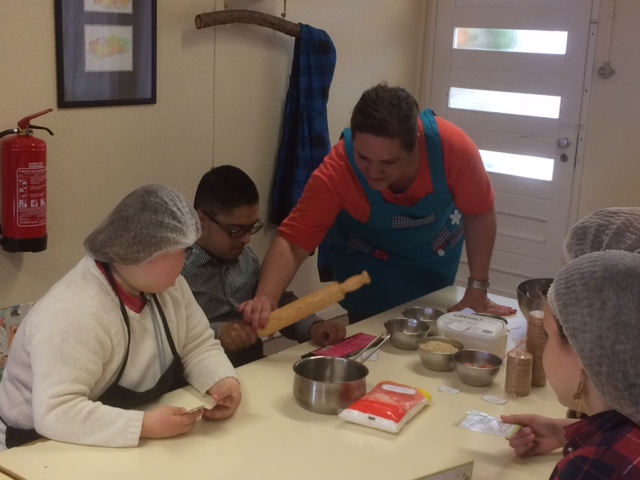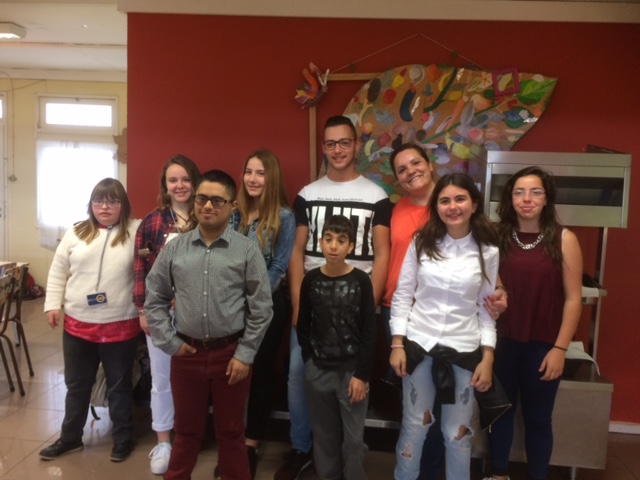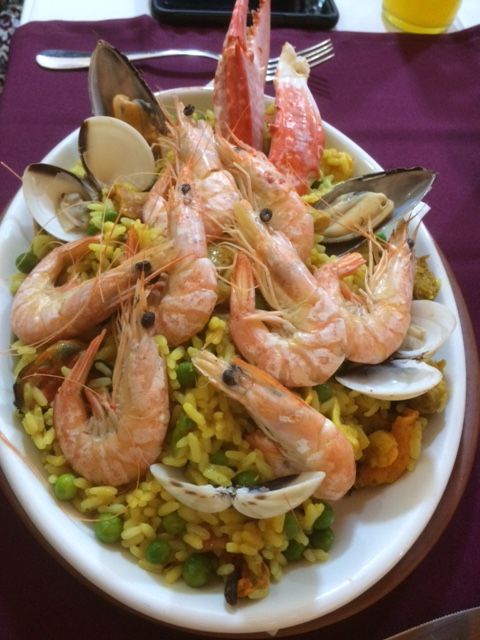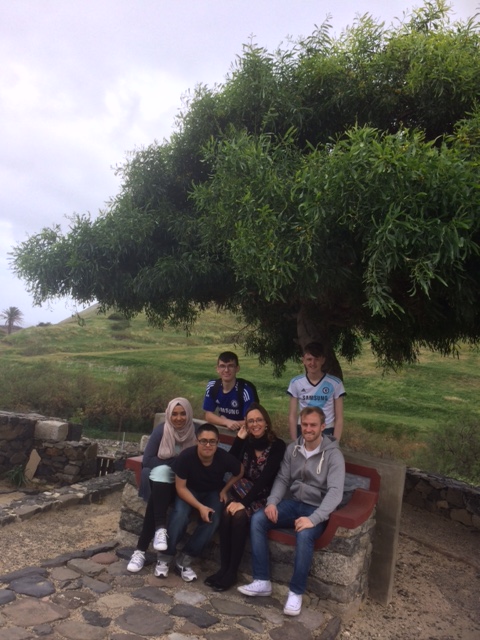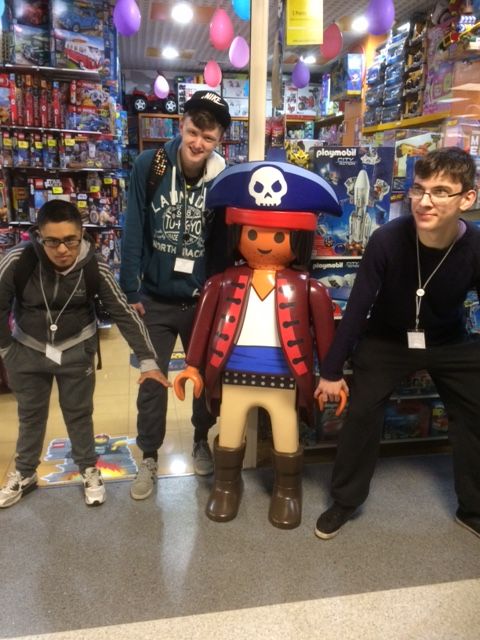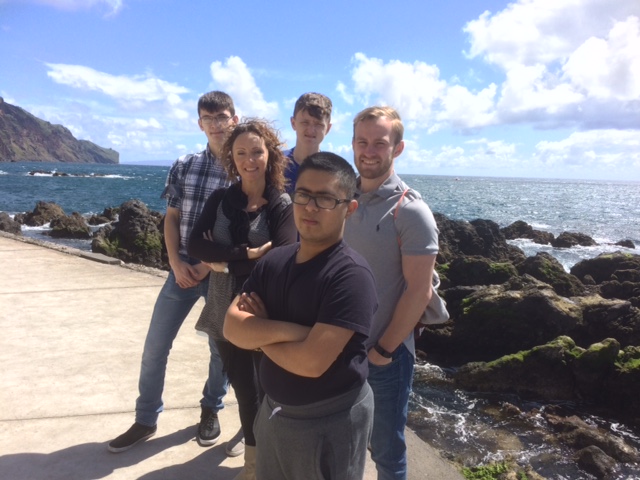 May 2016 -
Our visit to Lodz, Poland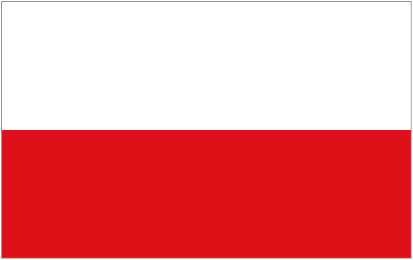 Łódź, Poland's third largest city, was in the 19th century considered to be the centre of the Polish textile industry. This once dynamic industrial site is now bustling with tourists and locals alike as they enjoy the arts, cafes, restaurants and fabulous assortment of shops within its stunning combination of gothic and modern architecture. During our stay we not only visited the shops at Manufaktura but we were also able to enjoy first-hand experiences of their variety of fabulous chocolate treats at the E. Wedel Chocolate Lounge. We also visited the nearby Karol Poznanski Palace, which hosts the city's museum that includes artwork and objects depicting the history of Łódź.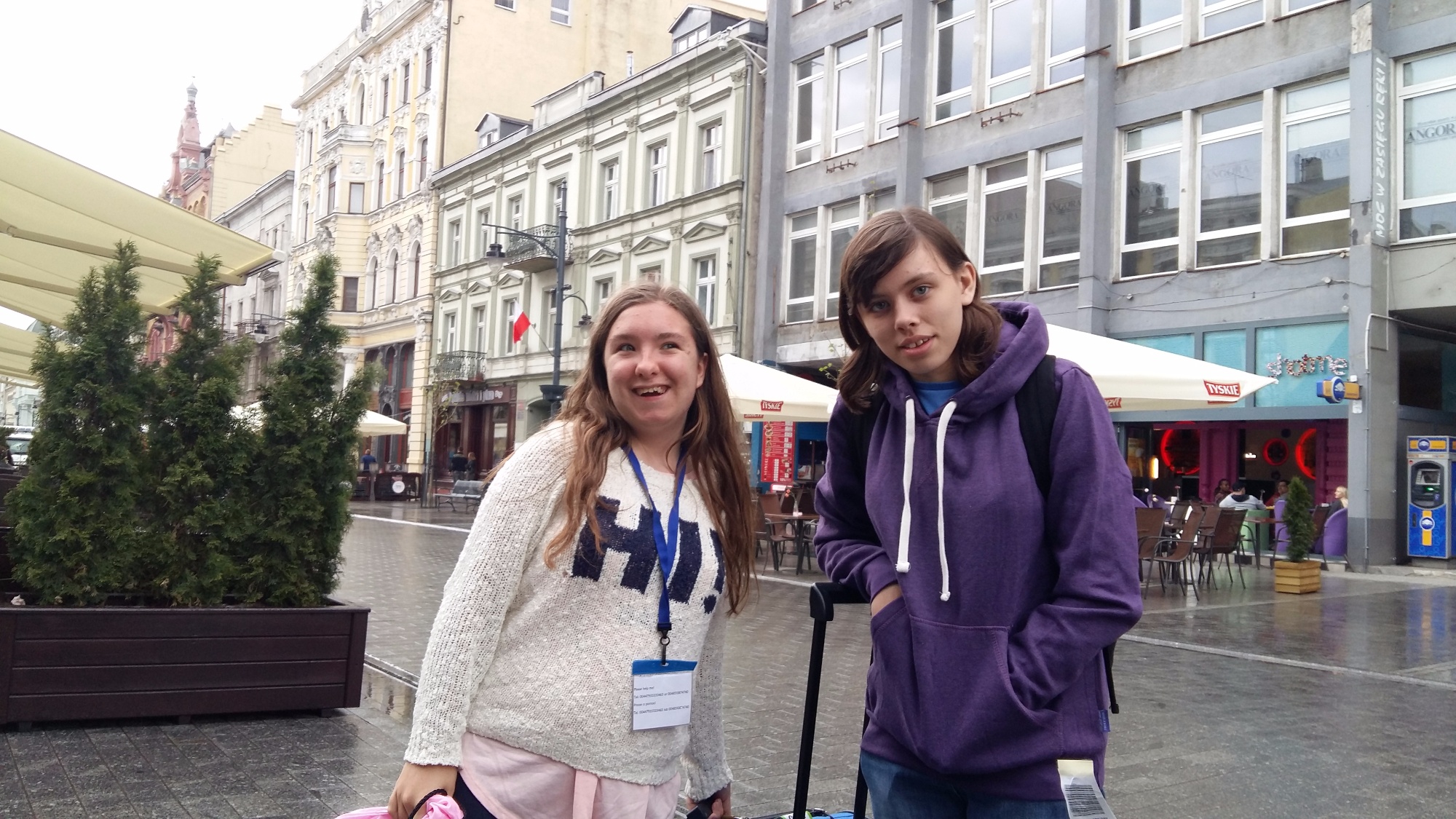 We were delighted to be staying in the City Rooms on Piotrkowska which is lined with spectacular historical architecture and is one of the longest shopping streets in Europe.
During our stay we were lucky enough to participate in the European Union Celebrations which included the "Europe on Bike" competition, Polish Cyclotron Champion's show and BBQ. We also presented at the European conference 'Vocational Education for students with SEN'.
We journeyed by coach to Toruń through some of the beautiful Polish countryside. Once there we walked around the Teutonic town which has stunning historical buildings, churches and a medieval leaning tower. At the Monument of Nicolaus Copernicus best known for his theory that the sun is at the centre of the universe, we posed for a team Erasmus photograph. Our visit ended with a visit to the Living Museum of Gingerbread where we had hands on experience in creating our own piece of gingerbread and dinner in an amazing restaurant.
One of the highlights of our trip to Łódź was the visit to the cinema museum: there was so much to see and interact with. In addition we saw the famous film school from which Roman Polanski graduated. This was followed by an orienteering challenge, the Ksiezy Mlyn City game organised by the Scouts which gave us the opportunity to enjoy an exploration on foot of the old town followed by a well earned hot chocolate.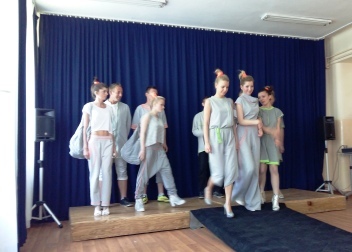 We were privileged to attend a fashion show that had been awarded 1st prize the National Fashion Competition for all types of schools: the clothes modelled were all designed and made by SEN students. Students and staff participated in many great vocational lessons that included: catering, hospitality, restaurant service, textiles, sport, arts and crafts etc. We were invited to attend the Annual SEN theatre show which was truly inspirational.
By chance we met with the president of the city who was lunching in the same restaurant as ourselves.
One of the best evenings was spent at Dwa Światy restaurant where we enjoyed an evening of excellent company, fabulous food and Karaoke: each country sang their hearts out as they entertained the assembled throng who danced, cheered and joined in whenever they could.
Our trip to Poland was truly an inspiring experience for each and every one of us.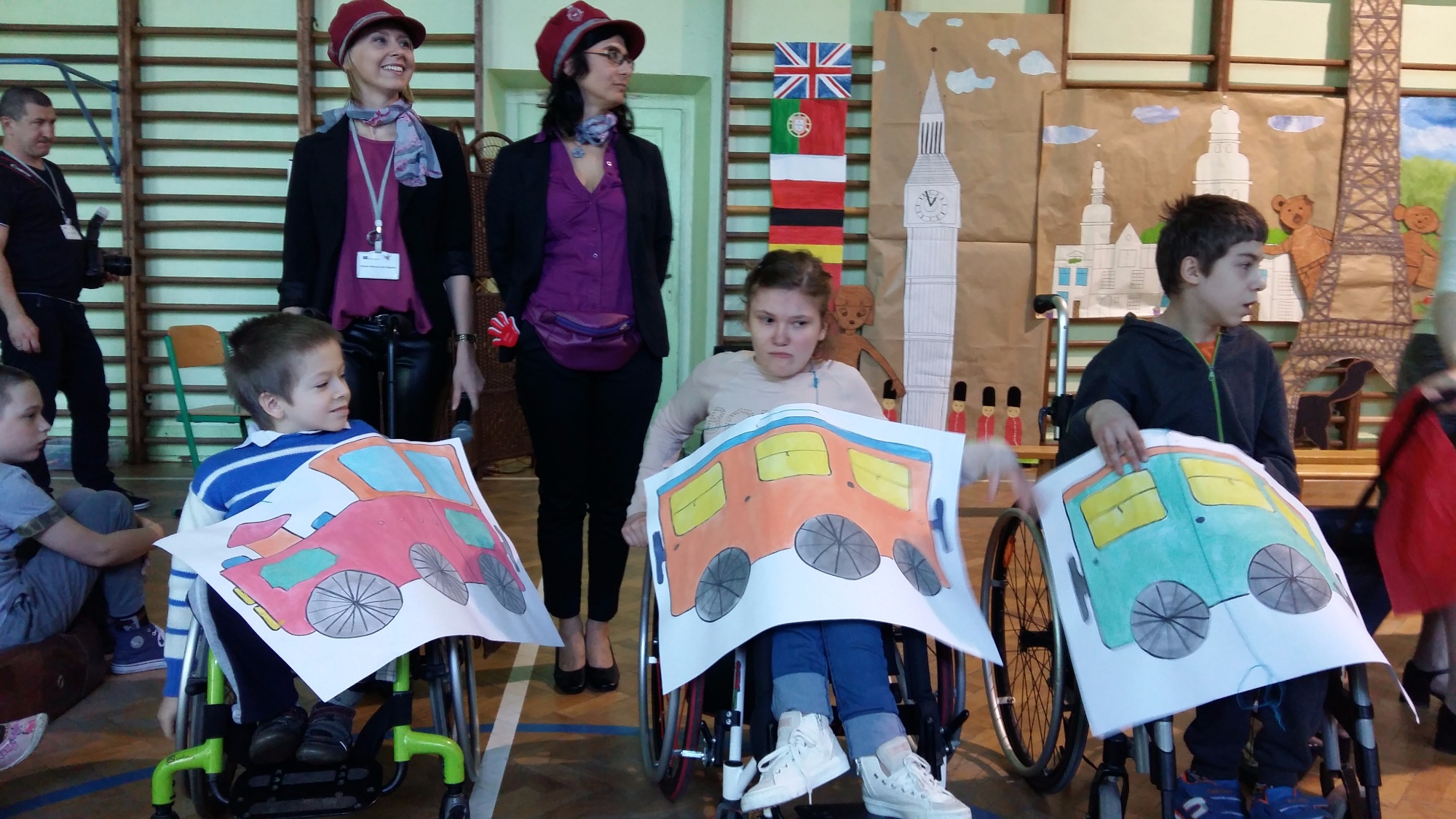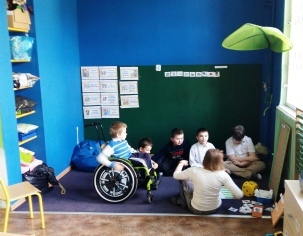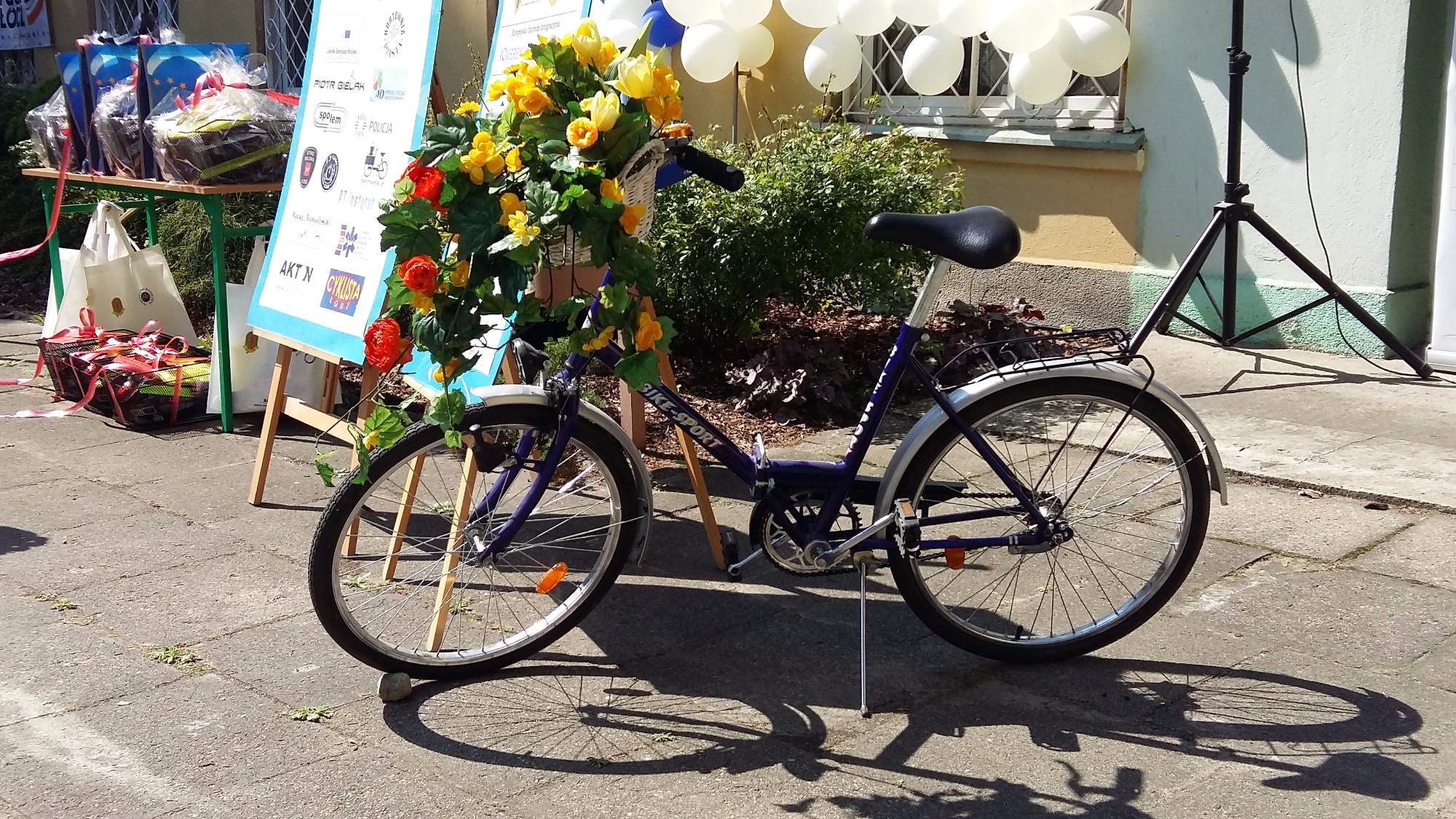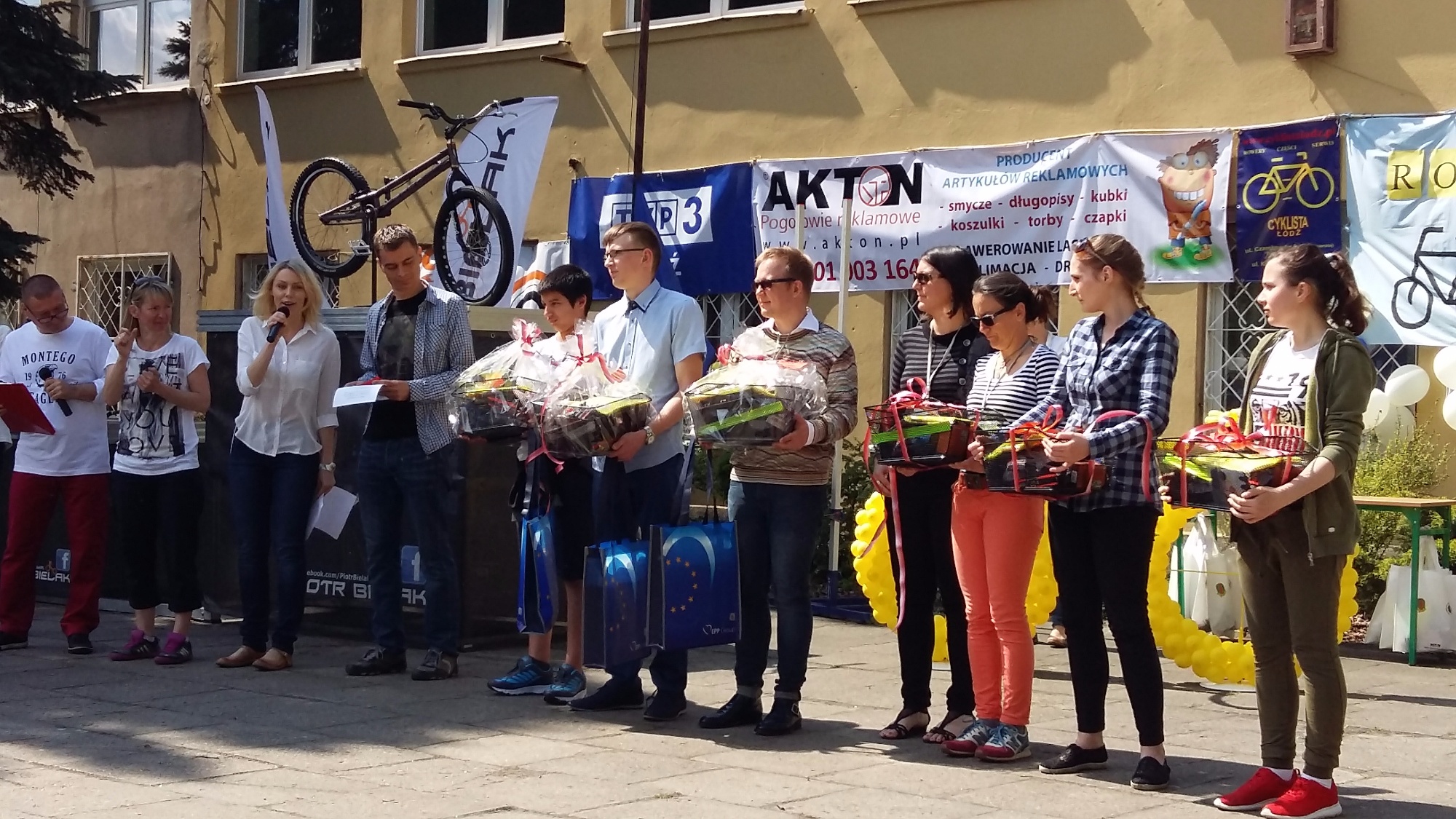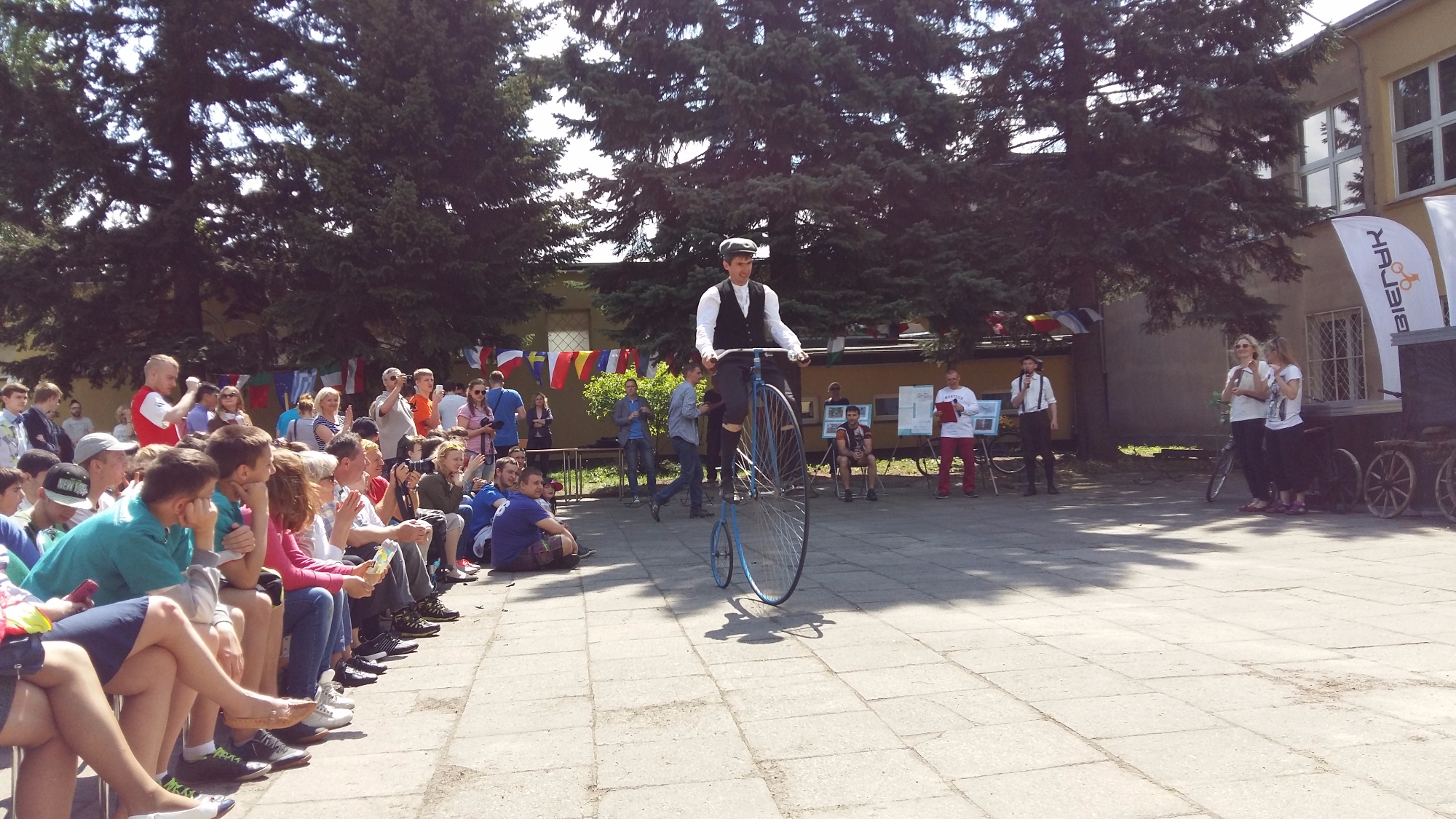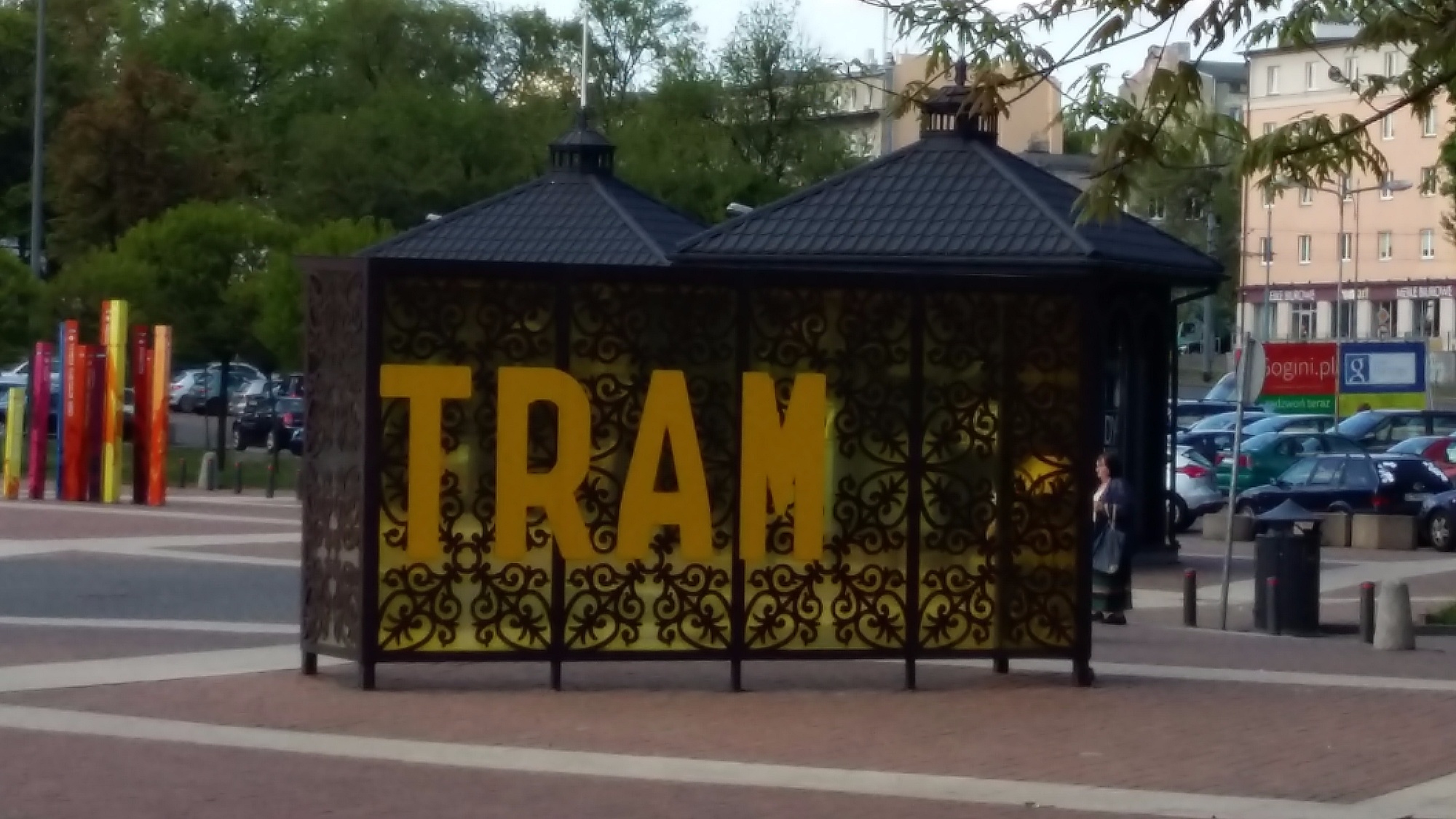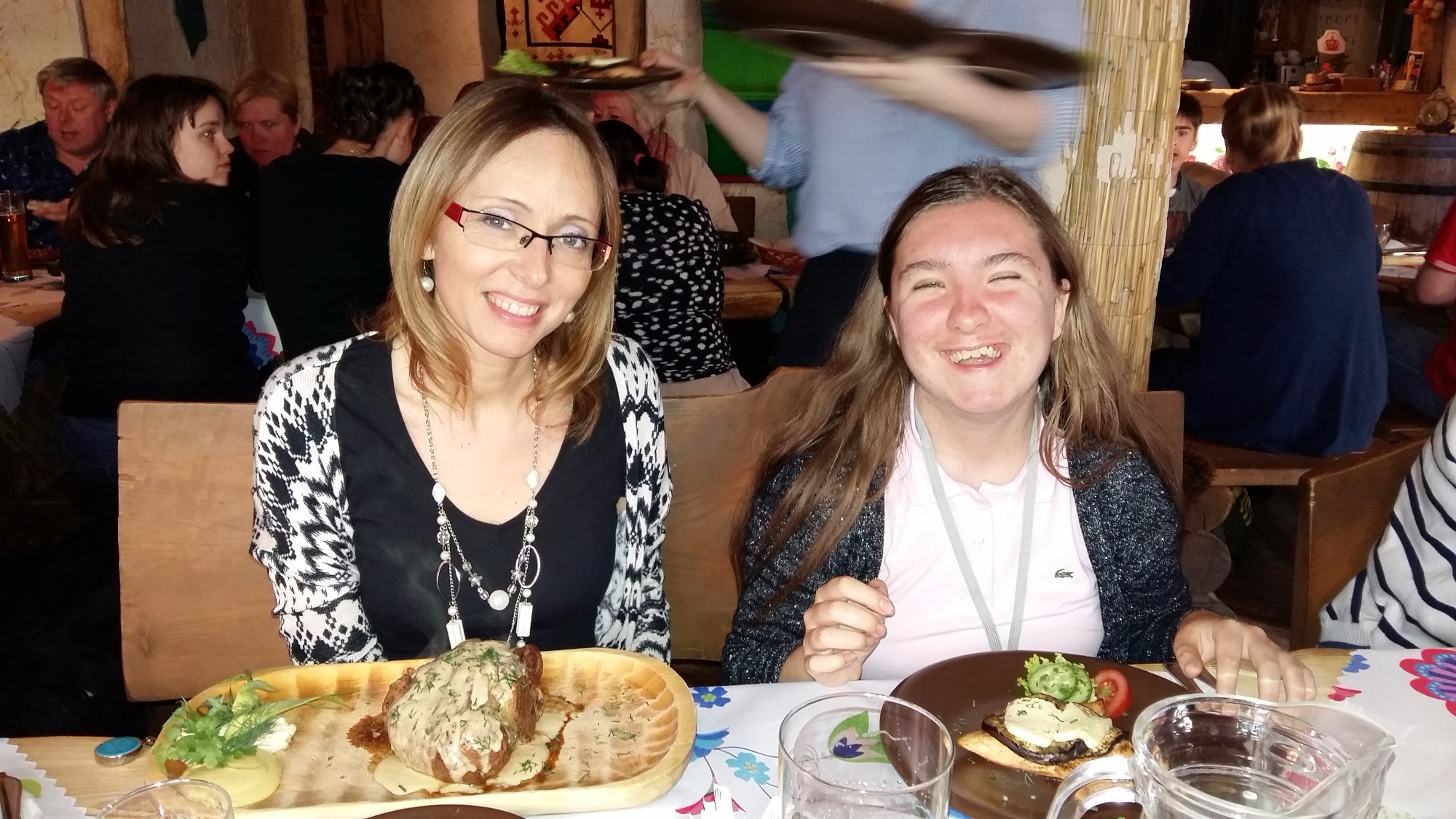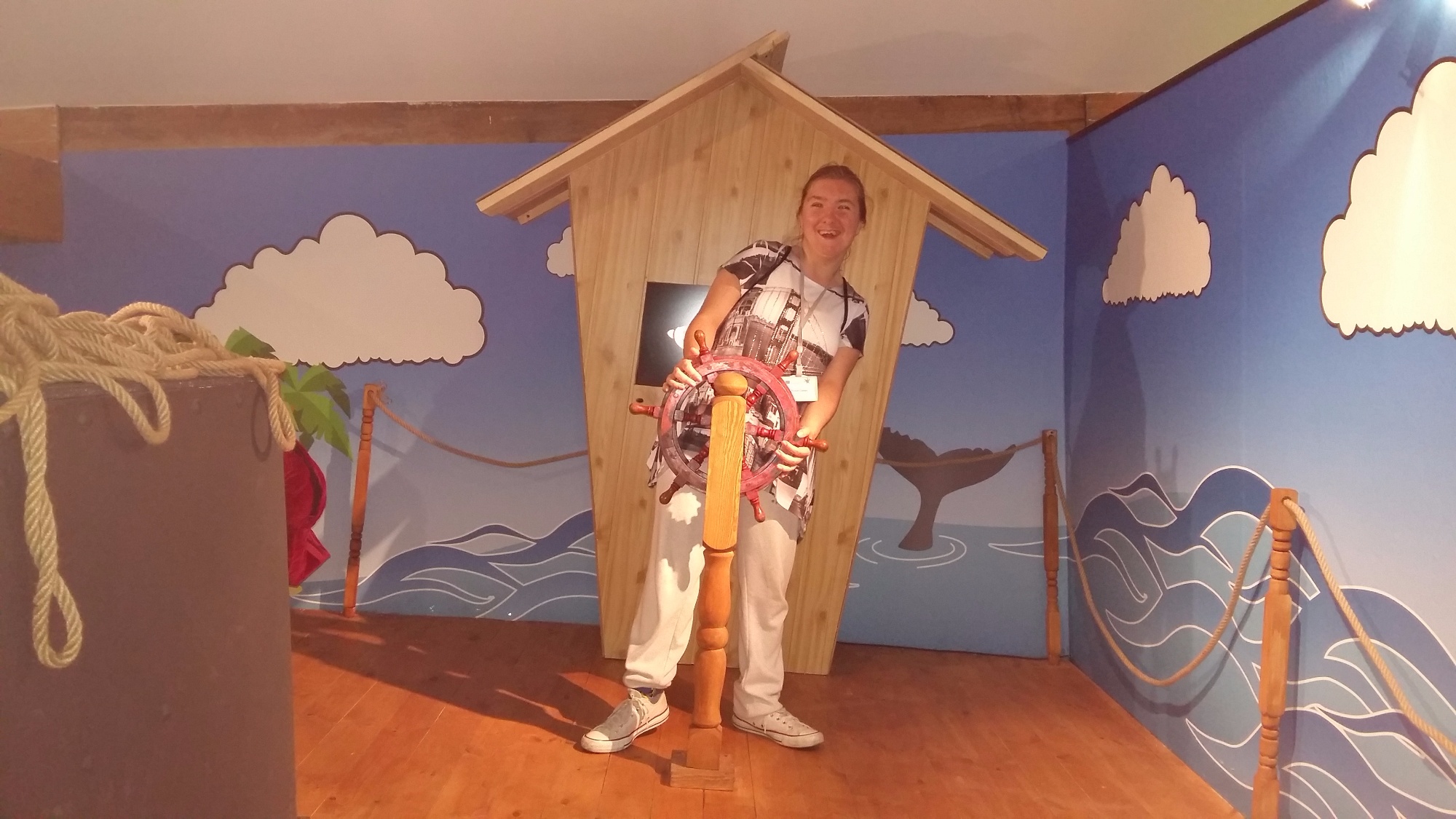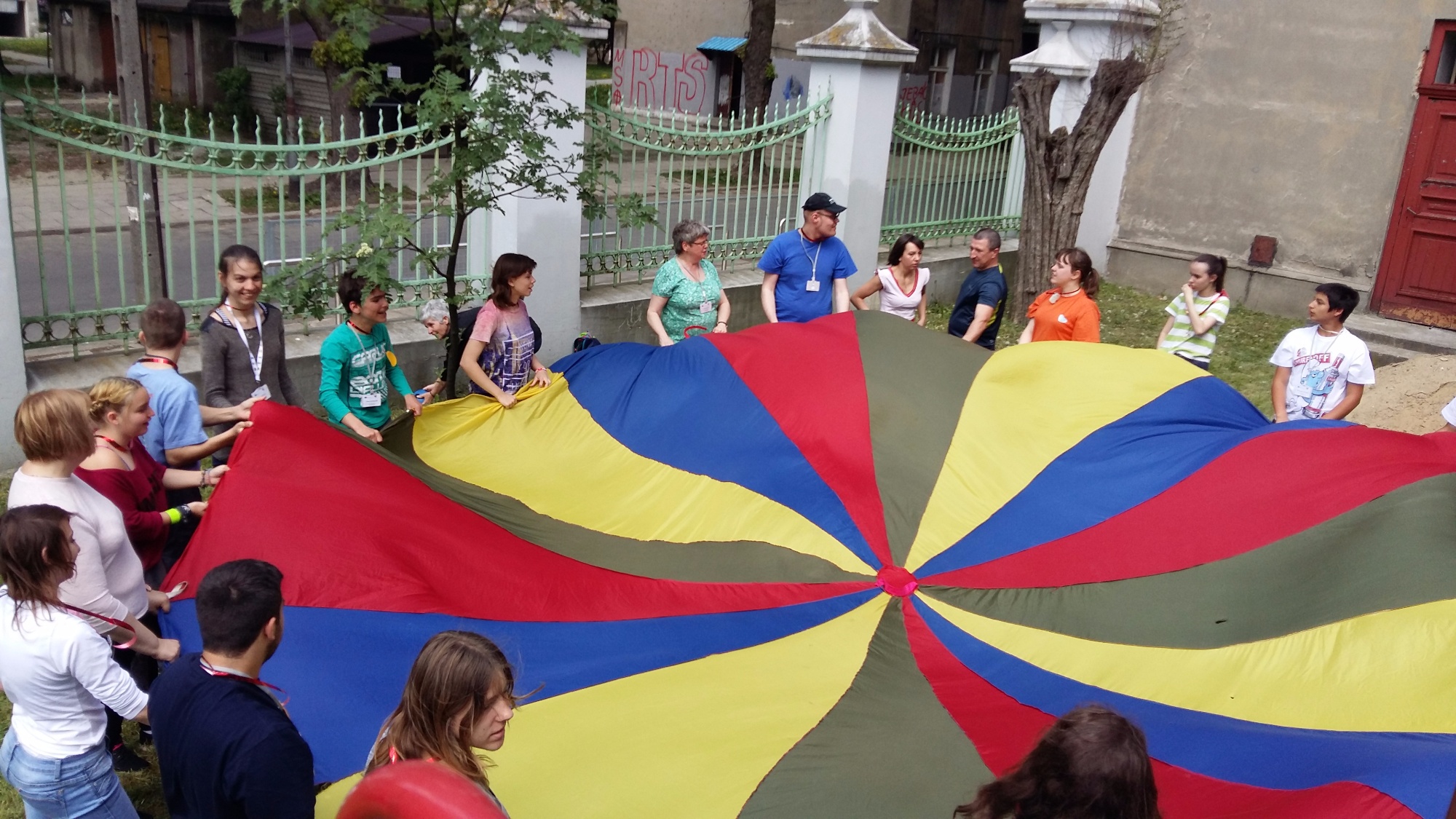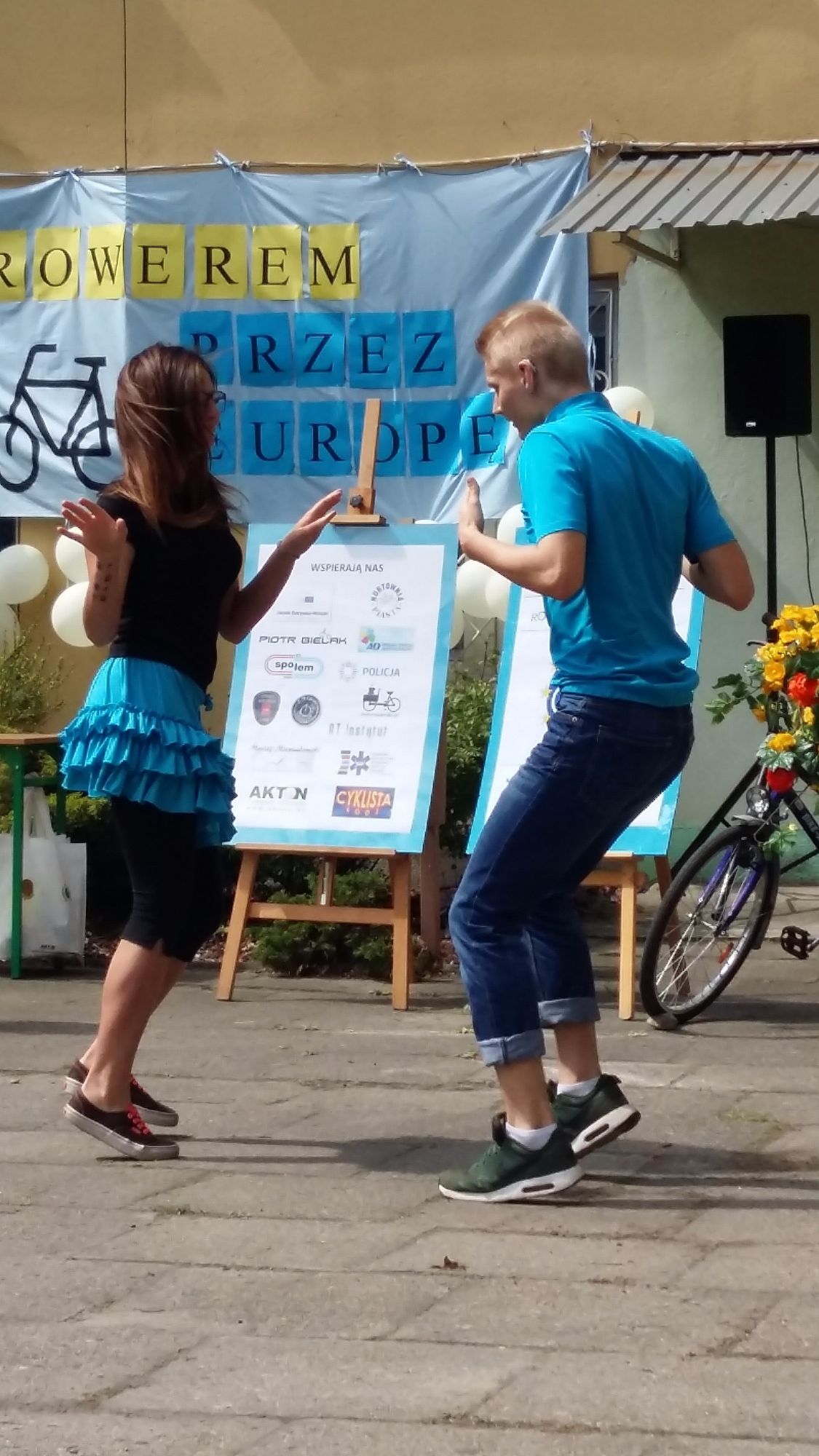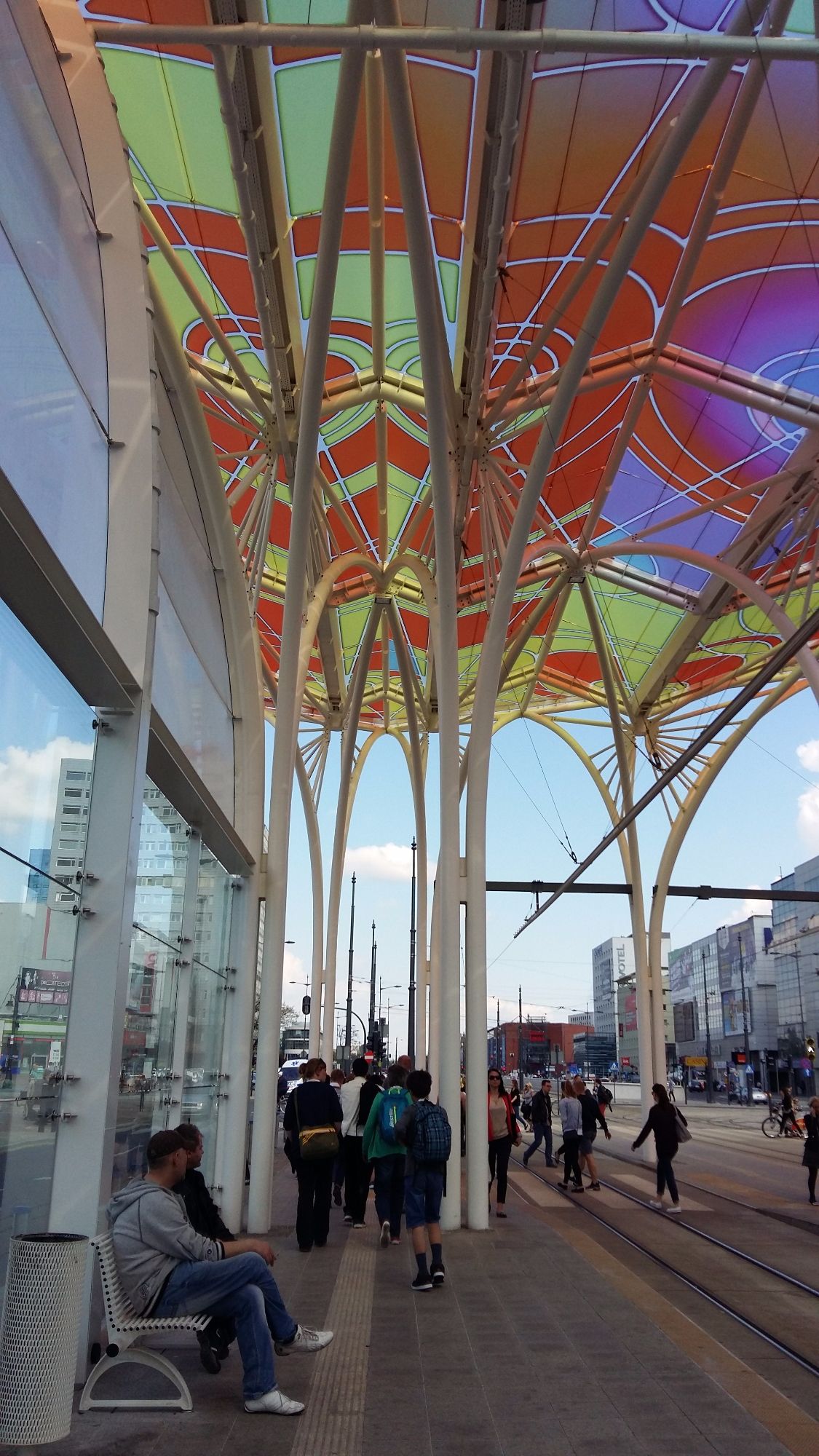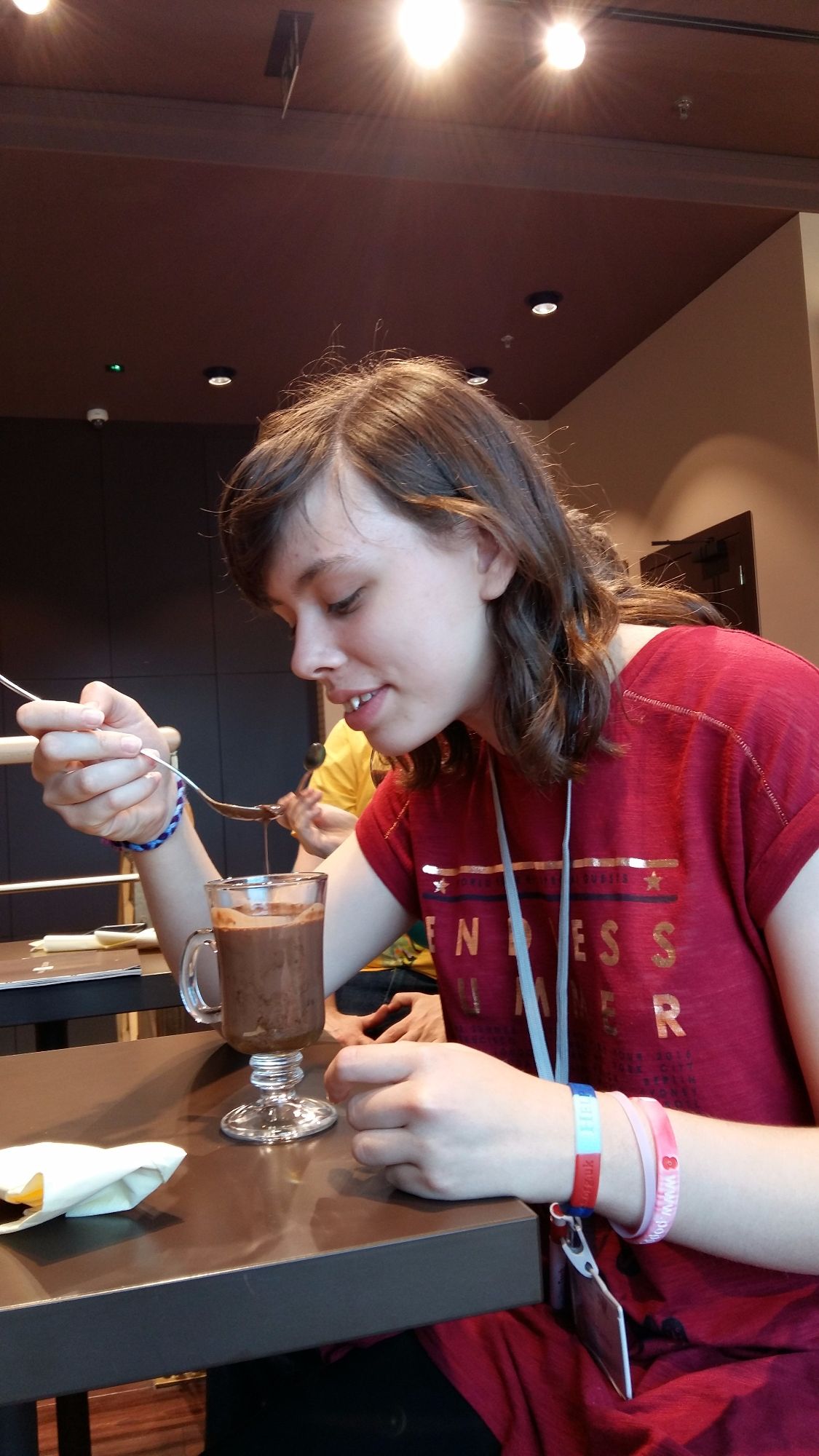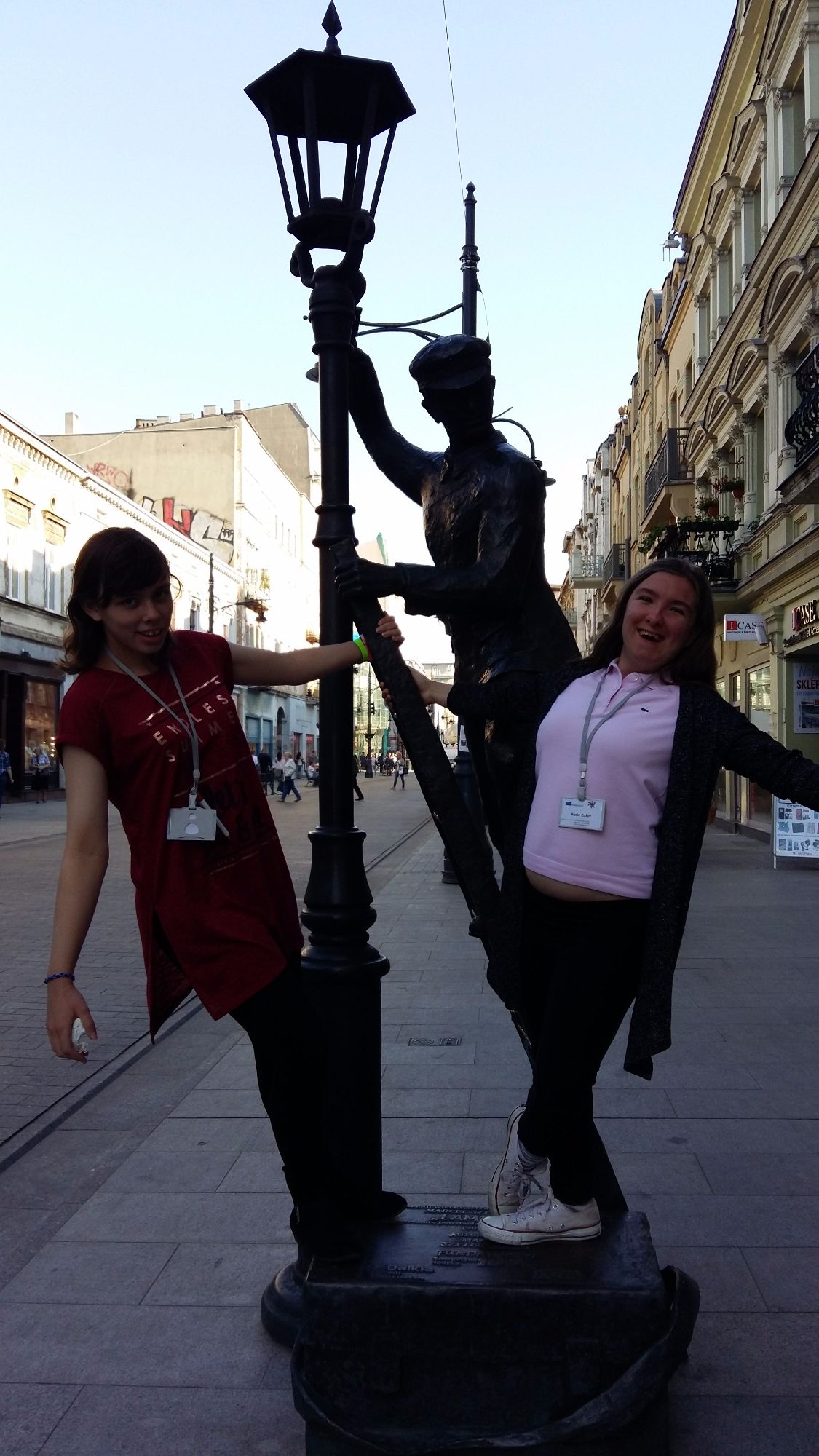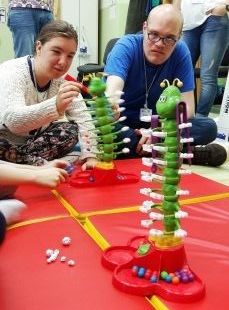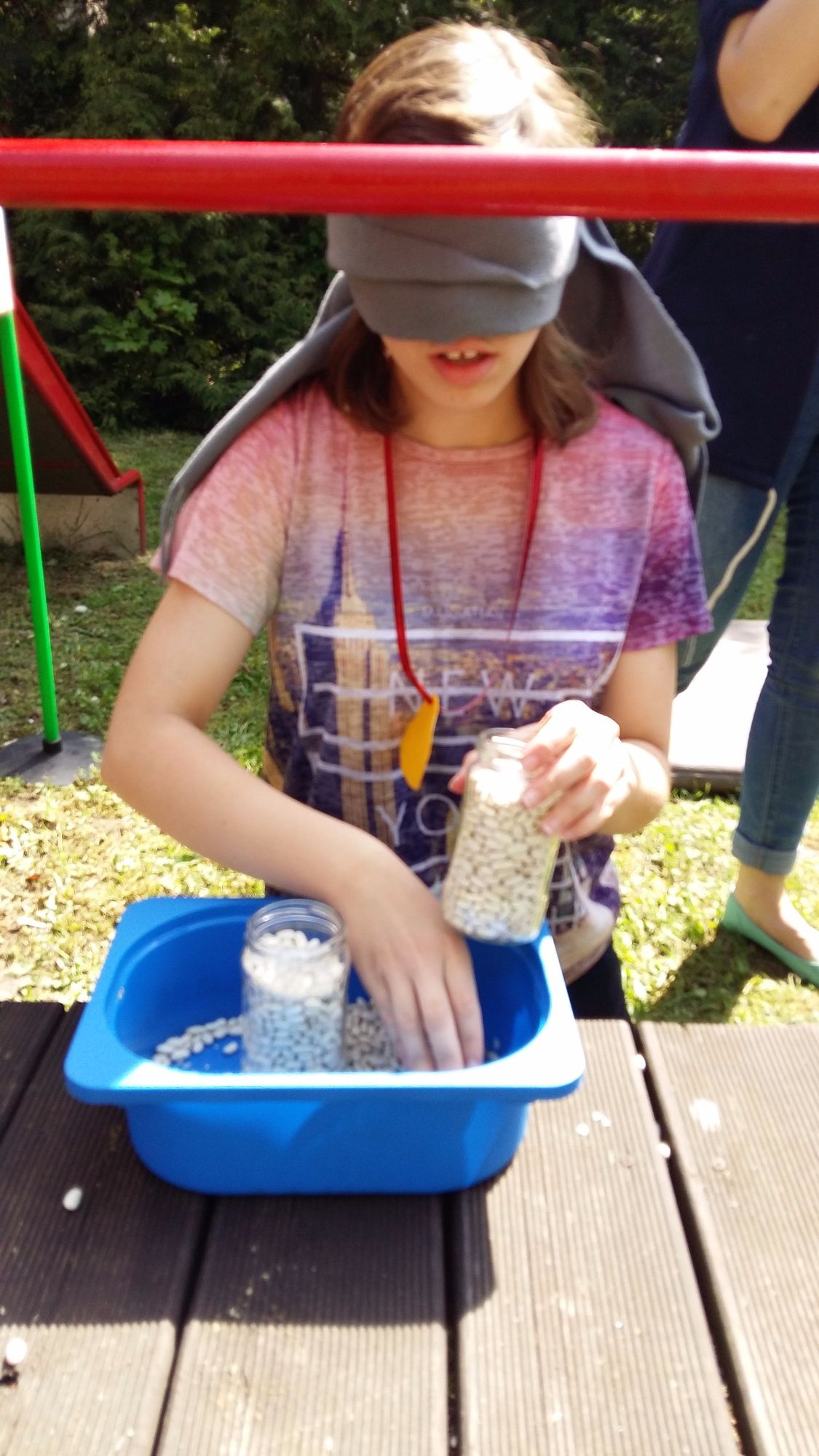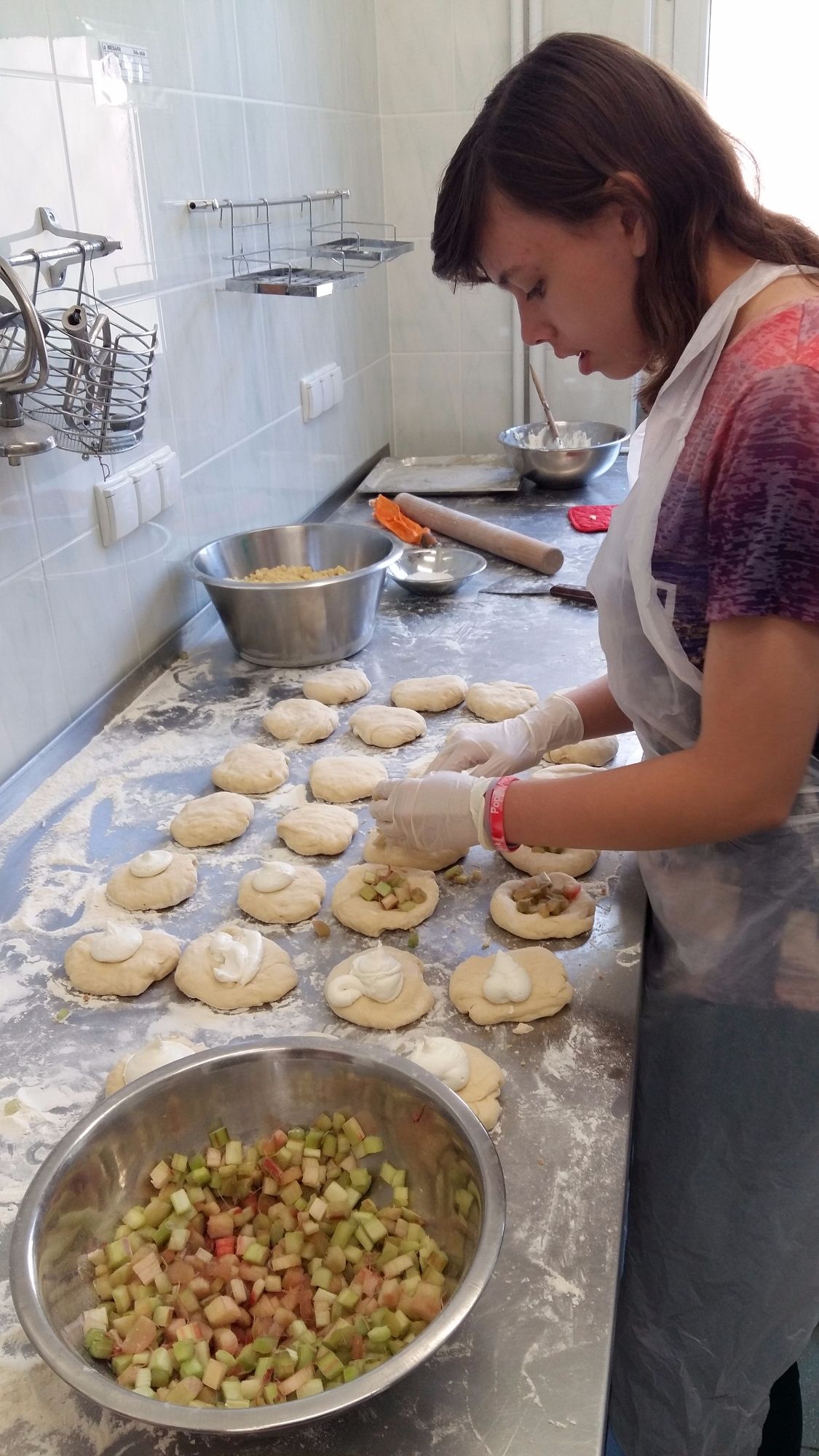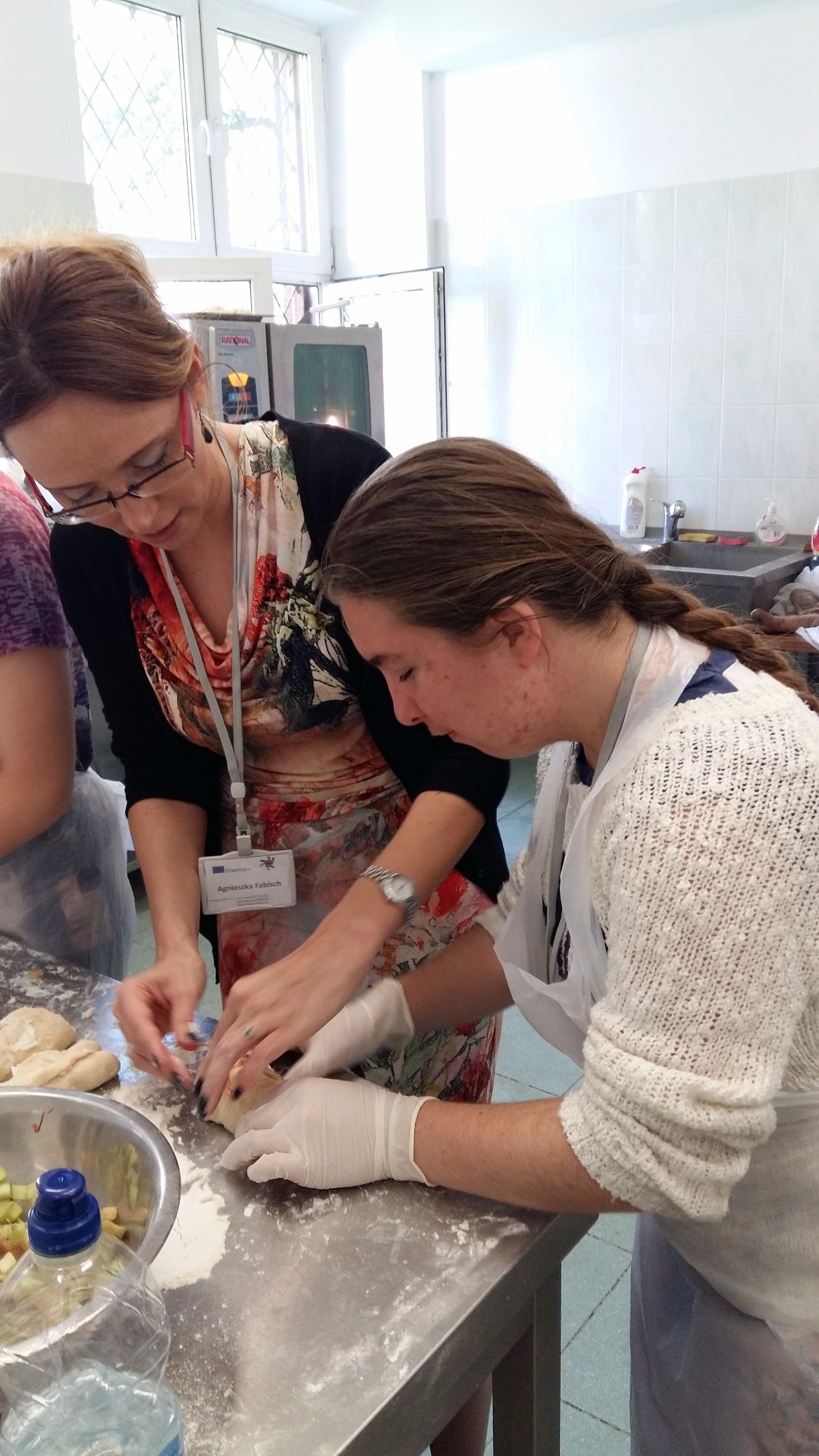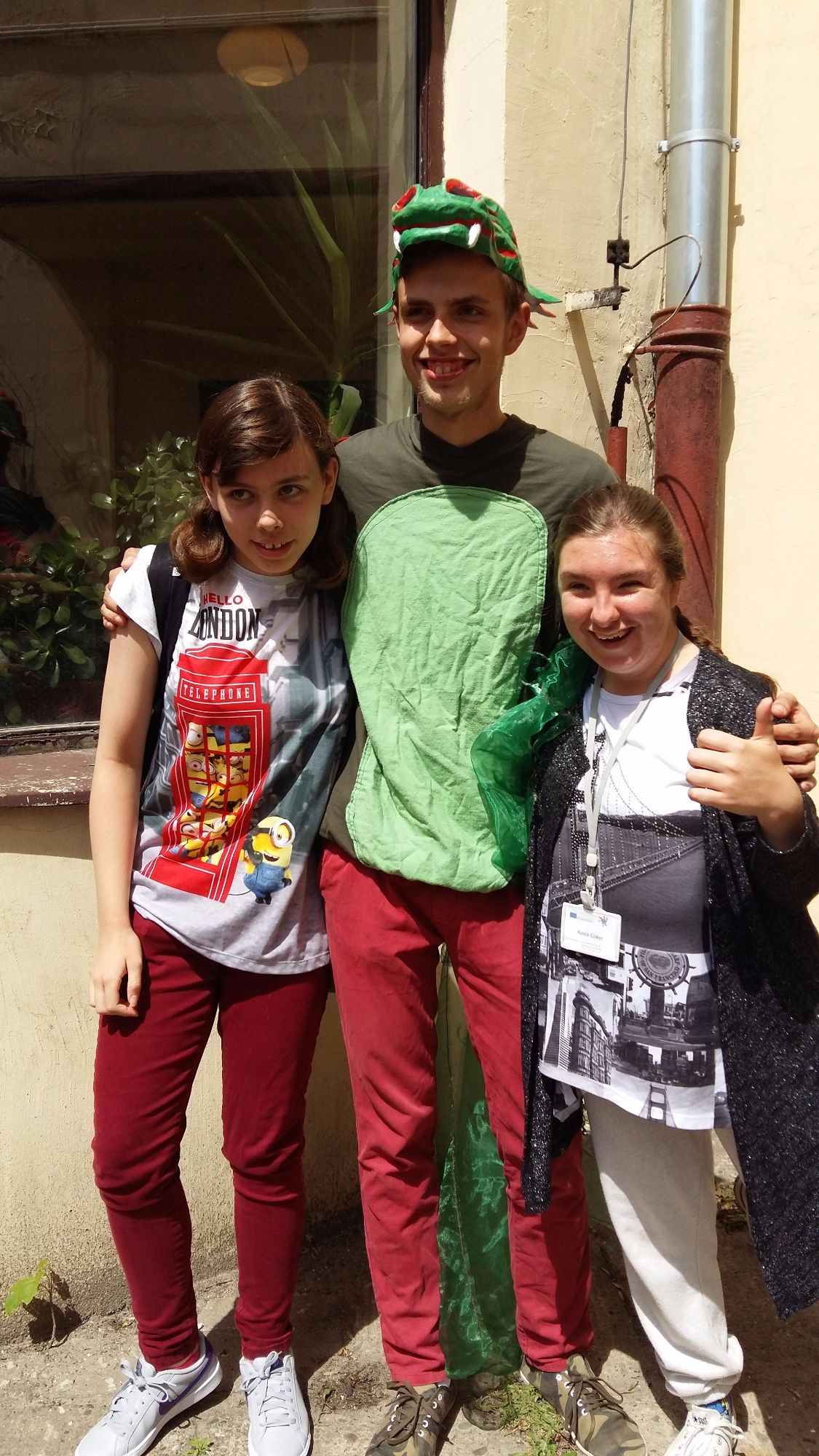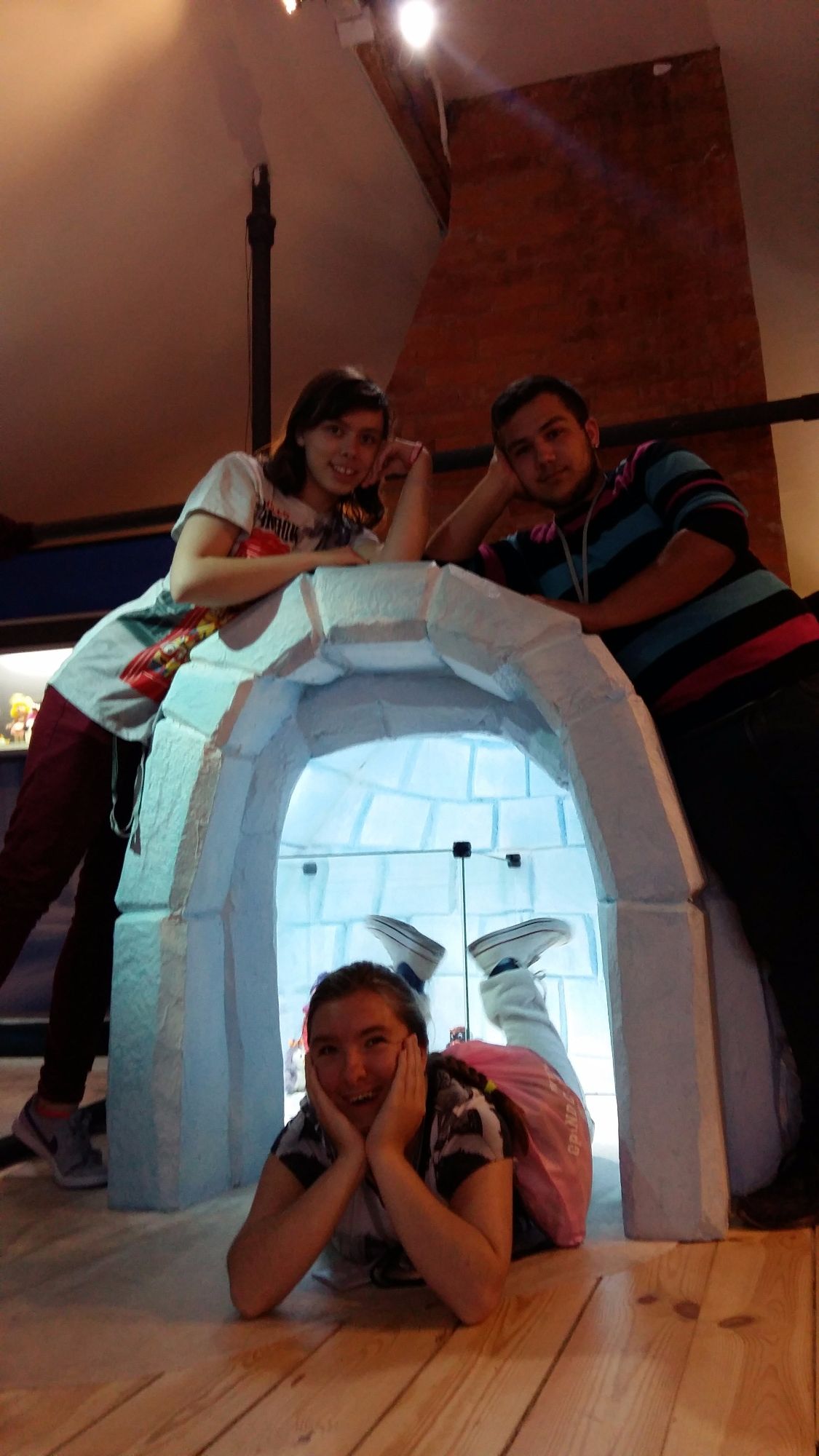 March 2016
Our visit to Riga, Latvia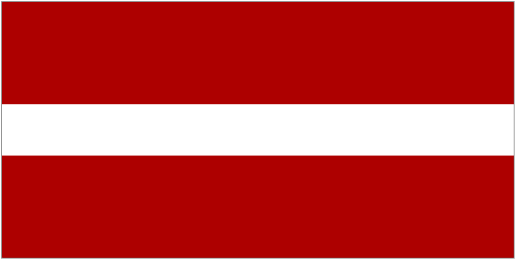 Our journey began on Sunday March 6th 2016 with a 2.5 hour flight from Luton Airport to Riga Airport in Latvia. A short taxi ride took us to the Avalon Hotel in Riga. After checking in we grabbed a taxi to the Pie Kristapa Kunga restaurant where we met up with the rest of our international group. After a fabulous meal, we all walked back to our hotel:. Our general sense of well being as we started our Latvian adventure prevented us from feeling the cold.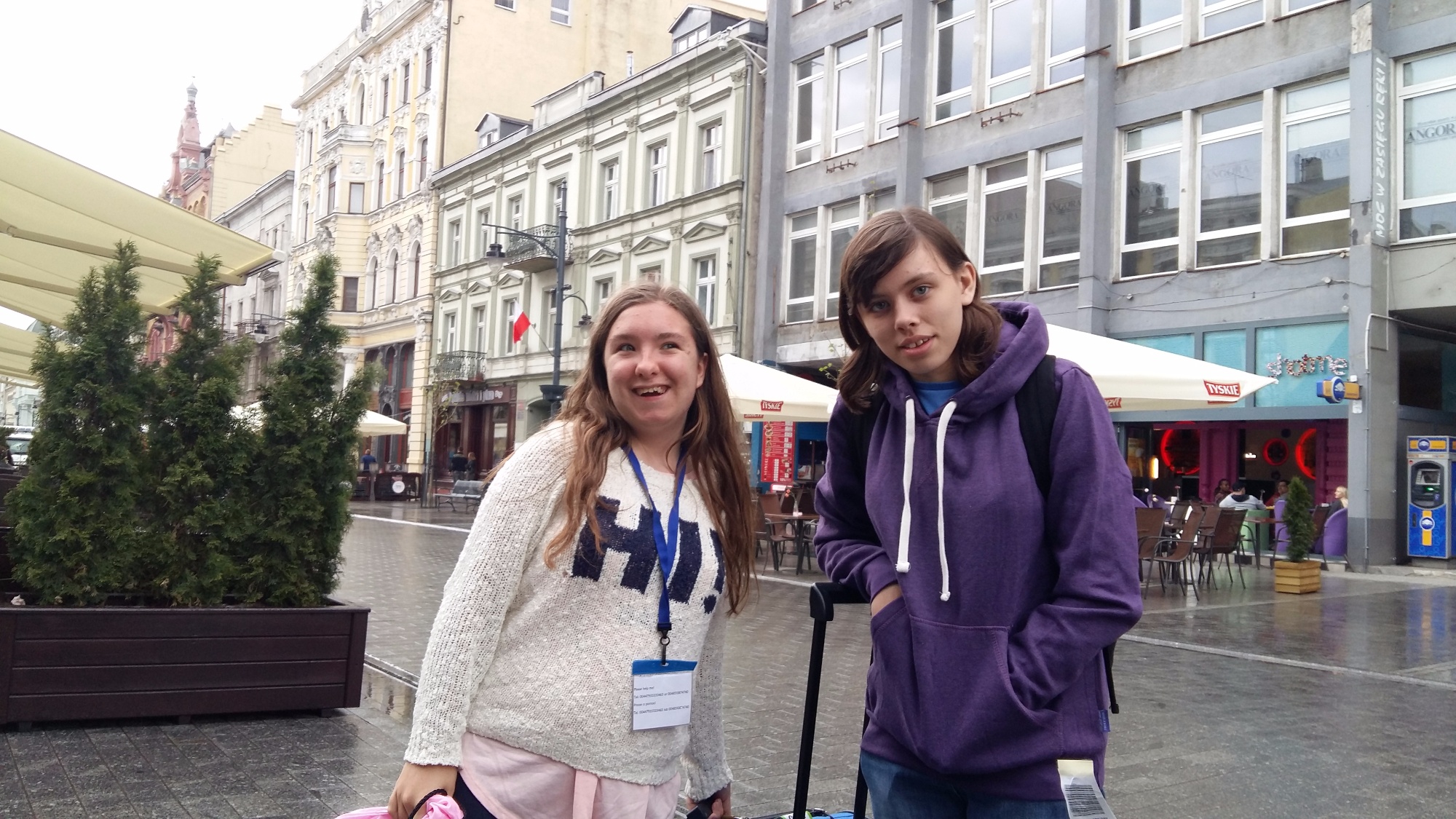 Lolita, the Latvian co-ordinator, and her students, met us shortly after breakfast on Monday morning. They escorted us on a short tour of the old city and provided us with a brief history of the buildings that we saw. After a tram ride to school we enjoyed an official welcome by the head, her staff and their pupils.
During our stay we visited a great many interesting places including the Ziemeļblāzmas Palace, the Medical and Fire Station Museums. Walking to different restaurants each evening enabled us to appreciate the city by night and on one occasion the citizens of Riga were lulled to their beds by a multi-national sing-along as we marched through the city.
Our visit to the National Library of Latvia coincided with International Women's Day and culminated with a rousing 'Happy Birthday to Mrs Wallington'.
On Friday, after a final farewell from the staff and pupils, our group departed for the beautiful coastal resort of Jurmala. Regrettably, illness prevented two of our party from joining the throng as they wrapped up and set off on their excursion. The tram system enabled us to crisscross the city seeing the sights and visiting several educational and vocational establishments who provide a range of opportunities for young people with Special Educational Needs.
Latvians love to sing and dance and, after an exciting and informative week, we left Riga with traditional Latvian songs in our hearts and our feet keeping time to their beat.
Andrew, Jake and Joshua should be congratulated on their wonderful behaviour: rising to the challenge of new experiences, food and cultural traditions with enthusiasm and exemplary manners.
Mrs Gill-Evans - Outreach Manager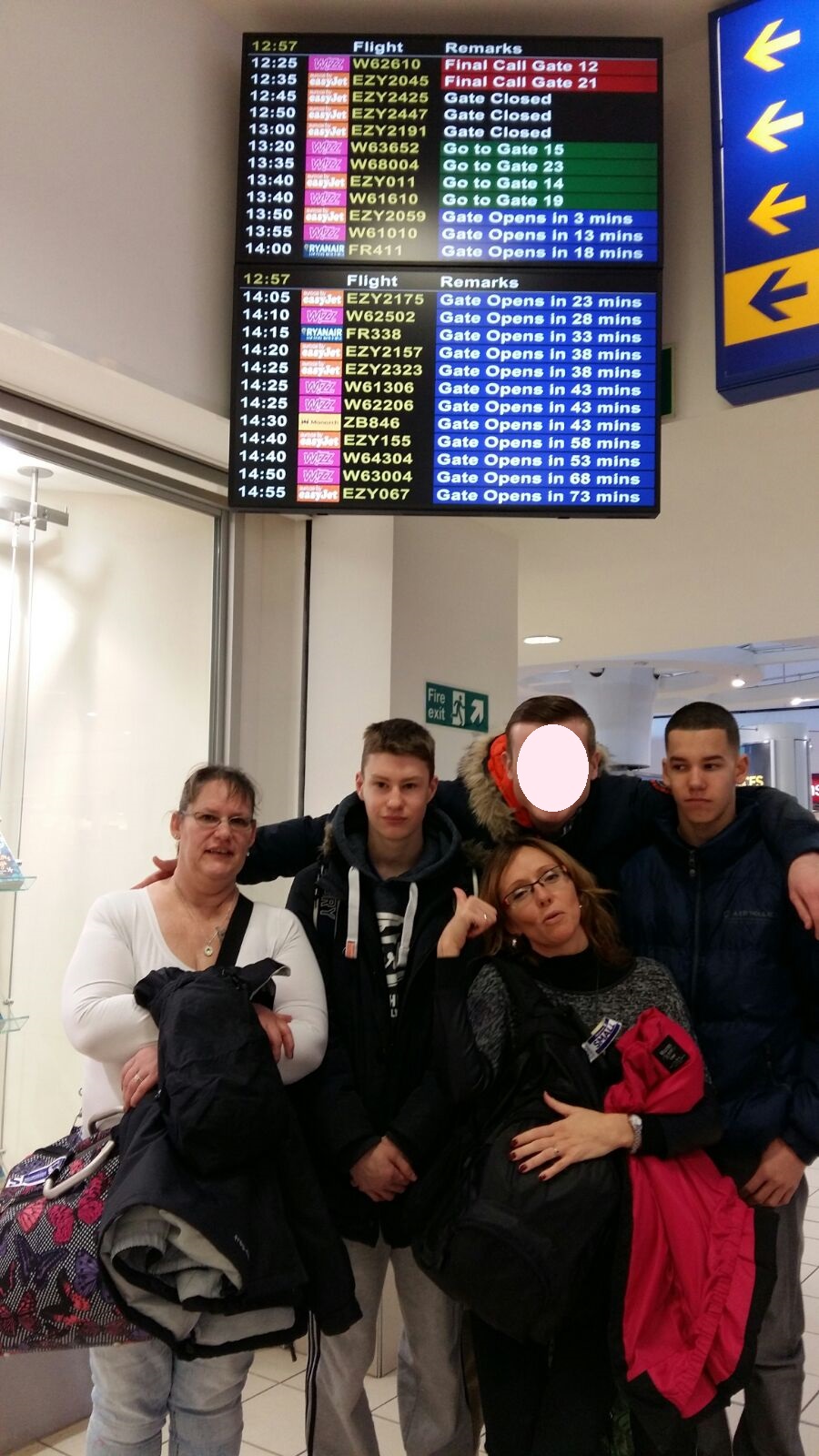 November 2016
Germany


A group of 3 teachers and 3 students went on another adventure to Hannover – the third Erasmus visit. It was another great and amazing experience full of exciting activities.
We arrived in Hannover on Sunday, late in the evening and the taxi dropped us off at the wrong place so we had to walk down a dark street to our hostel – thank Goodness we had Mrs Fabisch with us who can speak some German!
On the Monday we went to the school which was the at the other side of the city and took us an hour to get to. There was an welcoming assembly where the students spoke in all languages as part of ERASMUS. We then got split into smaller groups to go to lessons. In the afternoon we all came together and went to the city on a treasure hunt.
On Tuesday we went to a workstation which is a place of work for SEN people from the age of 18-65 where they work until they retire and where everything is a self sufficient. We stayed there the whole day and thoroughly enjoyed the experience which left us unsatisfied knowing we do not have places as such in the UK anymore.
On Wednesday we were up very early as we had to get to the central train station by 7:30am to catch a train to the VW factory in Wolfsburg where we were split in to two groups. Some went to the design studio to model cars from clay the others went to the fabrication workshop using aluminium to make candle holders. This was a long day as that evening we went back to Hannover as the Region's Christmas market opened so we had great fun exploring that.
On Thursday we went back to the school where we had more lessons. In the afternoon we went to the local Education Authority for the region of Hannover for a welcoming reception and the local television company filmed this.
On Friday we were back to school for the whole day where there was a leaving assembly and the disco. All the countries exchanged gifts and then went off to have a bowling competition and dinner in a nice German restaurant.
On Saturday we left Germany to come back to school on Monday.
My overriding thoughts for the whole Erasmus programme was, although it was hectic with a packed schedule of activities, the friendships and comrade that was formed between students and staff.
It showed that if everybody works together you can achieve anything....
Mr Hornal
Teaching Assistant
Member of Staff accompanying the trip to Germany