Curriculum Policy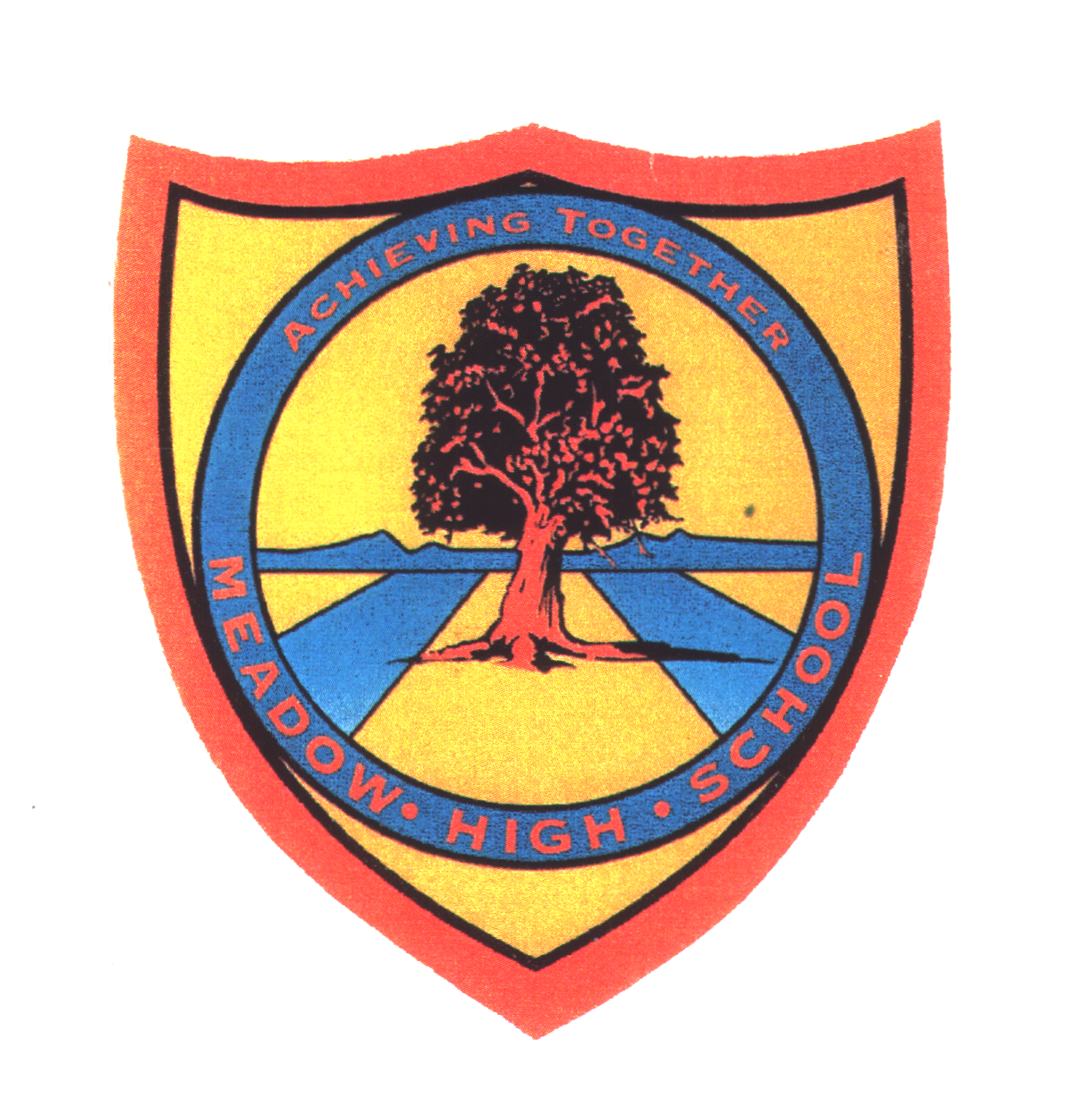 Meadow High School
Curriculum Policy
Policy No. 5
Type of Policy: Non-statutory
Effective Date: N/K
Last Revised: 29/06/2015
External Requirement for Review: None, review every 4 years
Policy Owner: Deputy Head teacher
Policy Contact: Claire Caddell, ccaddell@meadowhighschool.org
Approved by Governors: Yes / No
(if no, please complete feedback sheet and return to Office Manager)
Signed: ______________________________________________________________________________
---
1.Reason for Policy
To ensure that all stakeholders have a shared understanding of what our curriculum intent is and how it will be implemented.
2.Policy Statement
This policy is to ensure that all pupils receive an education appropriate to their cognition, that allows for maximum growth and progress, that will lead to the widest options after school and will equip all pupils with the knowledge, language and skills they need to lead productive and fulfilling lives.
3.Scope
This policy applies to all teachers and curriculum areas at Meadow High School and will cover the needs of all pupils. The Deputy Headteacher will oversee the policy and its implementation.
4.Definitions
| | |
| --- | --- |
| Curriculum | The planned learning content that will be taught to pupils. |
| Matrix | An overview of what a child will learn across the entire year. Intended for broad planning and sharing with stakeholders. |
| PoS | The Programme of Study is a more detailed overview of what a pupil will study and a teacher will teach, most usually showing half-termly content. |
| SoW | A scheme of work is a guideline that defines the structure and content of a PoS. The scheme of work should include everything a teacher needs to teach a class. It will outline a series of learning opportunities to achieve particular learning goals and will reference resources, opportunities for cross curricula learning, key words and vocabulary. |
| Options | An opportunity for pupils to opt to learn a subject(s) from a selection. |
| Differentiation | The work a class teacher does to adapt a SoW to make it appropriate to the learning needs of their class. |
| Internal accreditation | Most work at Meadow High School will be acknowledged and celebrated through certification provided by the school, should pupils reach the recognised standard. |
| External accreditation | Where deemed appropriate by the Faculty lead and in agreement with the deputy Headteacher, some pupils may follow courses of study that will lead to certification by groups outside the school eg AQA, ASDAN, The Welsh Board etc. |
5.Procedures and Responsibilities
5.1 Planning

Pupil curriculum entitlement grid

The Deputy Head teacher is responsible for providing a curriculum entitlement grid for KS3 and KS4 that meets the requirements of the National Curriculum and MHS pupils.

KS5 curriculum entitlement grid

The Assistant Head teacher for KS5 is responsible for providing a curriculum entitlement grid for all students in the main 6th From.

Options

The Assistant Heads for KS4 and KS5 are responsible for ensuring that suitable options are offered, at least by Easter of the year prior to starting study, and that where possible,; pupils will be allocated the first choice of option in all areas, and where this is not possible, their second option.

Matrix and PoS

The Subject Lead will ensure that the PoS on the matrix is correct for the current and following academic year. Where a change has been made, they are responsible for updating all relevant materials and notifying the website manager.

SoW

The Subject Lead is responsible for ensuring that there is a suitable SoW for each class and that this is shared with the subject teacher. They are also responsible for ensuring that resources, as identified in the scheme, are in place and accessible. They must also ensure that any differentiated scheme or resources are collected from the subject teacher and added to the Faculty Library / File.

Differentiation

It is the Class Teachers responsibility to adapt and differentiate the SoW to make it appropriate, accessible and relevant for the class / pupils being taught. Any new resources and differentiated schemes must be shared in the appropriate designated space on the shared drive. If unsure, teachers should liaise with the Faculty Lead regarding this.

Addressing the outcomes of the EHCP

The Class Teacher should be aware of and make provision for meeting the outcomes of the individuals EHCP where these are compatible with the lesson being taught.
5.2 Delivery

VAK

All lessons will be planned to allow pupils to learn visually, aurally and kinesthetically.

L.O.

This is what the teacher intends the pupil to learn in the lesson. All lessons will have a clear Learning Objective, this may be appropriate for the whole group or individuals may have their own L.O.

Lesson sequence

This outlines the series of tasks pupils will undertake in the lesson that will contribute to them learning the planned objective. All lessons will have a clear lesson sequence that will be shared with all pupils in the most appropriate format.

Task sequence

This breaks down each step of the lesson sequence in more detail. Some pupils will require this support.

Key words and signs

The most important (core) language that is to be taught and used throughout the lesson. All lessons will ensure that the key words and signs for the lesson are shared and used throughout the lesson.

Vocal volume metre

A mechanism for agreeing, sharing and monitoring (in a visual way) the vocal volume expectations for the lesson or task. To be used in all classes.

Zones of regulation

All staff will support pupils to understand where their regulation may lie and provide them or support them to use identified strategies to self regulate.
6.Forms
| | |
| --- | --- |
| Title | Link |
| Curriculum support documents | ???? |
| Matrix | |
| PoS | |
| SoW | |
7.Frequently Asked Questions
How did the leadership at Meadow decide what curriculum should taught on the different pathways?
Through a series of workshops with teachers, we identified pathways through the school that would meet the diverse range of pupils at Meadow. These pathways had curriculums developed that would meet the 'life after Meadow' aspirations and capabilities of pupils, leading to the highest levels of independence.
When will my child take GCSE's?
Most pupils attending Meadow will not study for GCSE's. Appropriate accreditation will only be undertaken where a pupils learning needs matches the requirements of the accredited course. We do not undertake accreditation for accreditations sake as this is not in the pupil's best interest.
Why is there such a focus on teaching and developing life skills?
Our aim is to enable our pupils to lead the fullest life possible on completion of their education. Integrating into society, self-care, self-regulation, 'employment' are all facets of the sense of purpose and belonging that humans need. We believe the 'foundation' comes first and this then allows higher level learning, education and fulfilment.
Higher level: Education
Foundation: Readiness for education and life
Why is there such a focus on Vocational learning in the 6th form rather than traditional subjects and further accreditation?
Through our years of experience, the most successful route to gaining our pupils employment and for them to learn and consolidate life skills is through vocational learning. This means learning 'real' skills and using them as far as possible in a realistic environment. This may be in the community or in our specially adapted facilities.
8.Related Information
9. Policy History
| | | |
| --- | --- | --- |
| Revision Date | Author | Description |
| 29/06/2015 | Jane Richards | N/K |
| 09/03/2018 | Jenny Rigby | Complete re-write of policy and move to new format |