All Reading Counts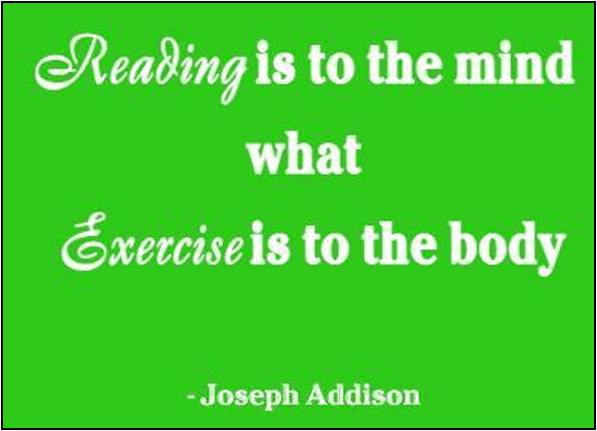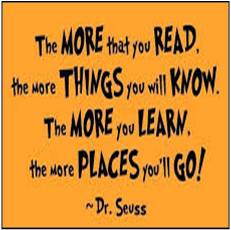 At Meadow High School, we have a fantastic library which is well stocked with books for all abilities. Here are some photos of pupils using the Library. Our Librarian, Mrs Wilkes, often helps pupils with reading intervention. Here are some photos.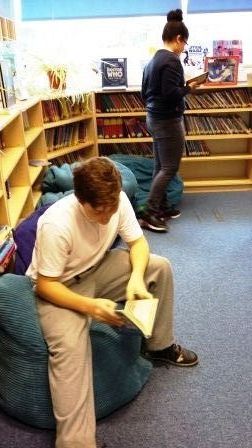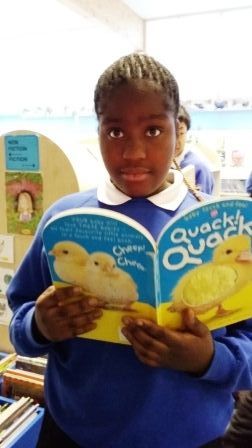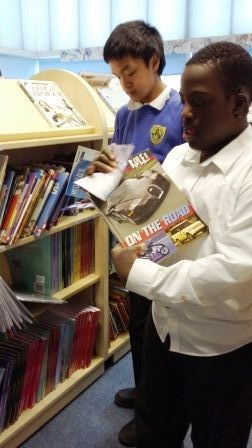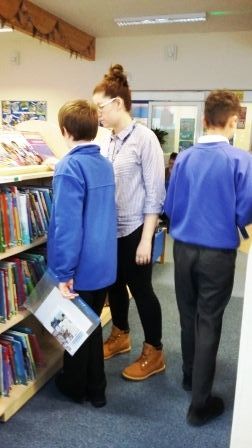 George the Dragon is very keen on reading. He often is found at Meadow, and loves to see and help the pupils enjoy reading.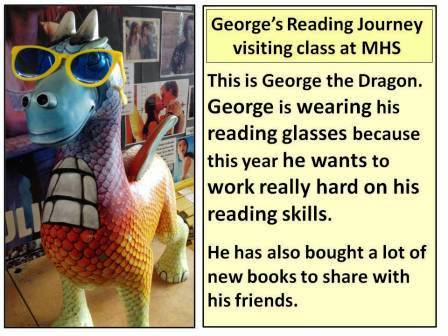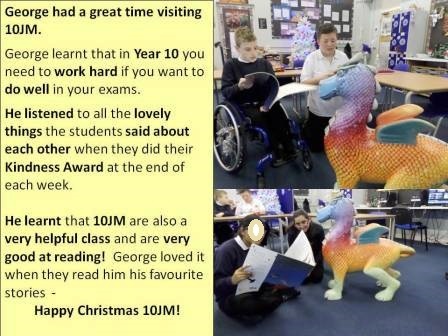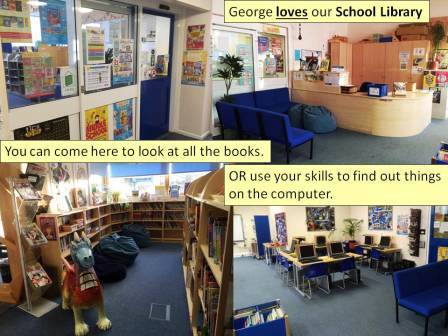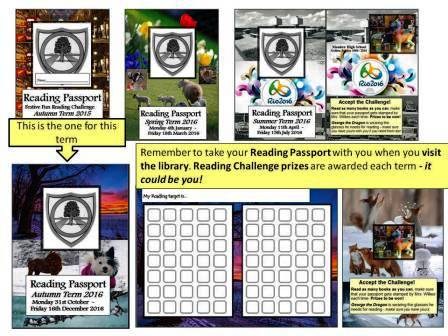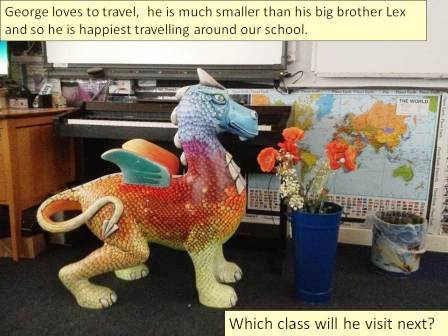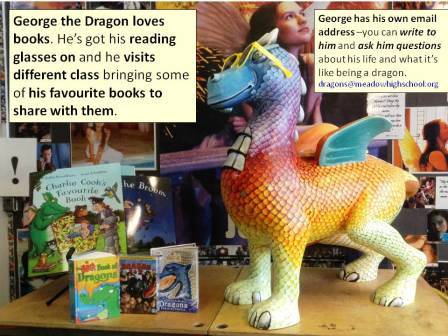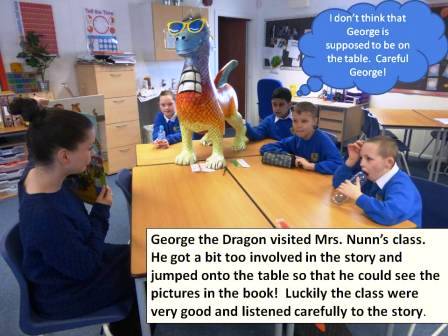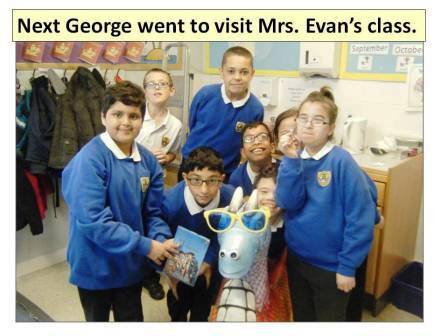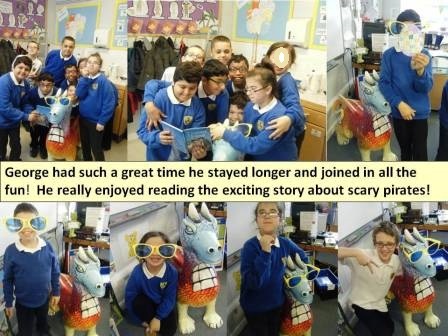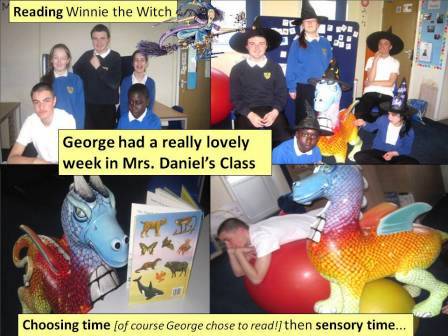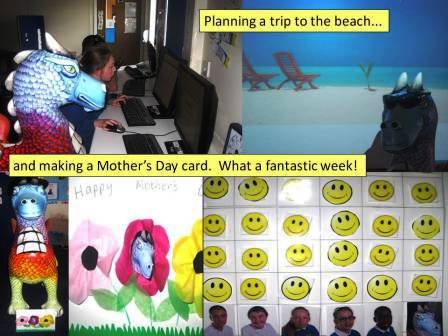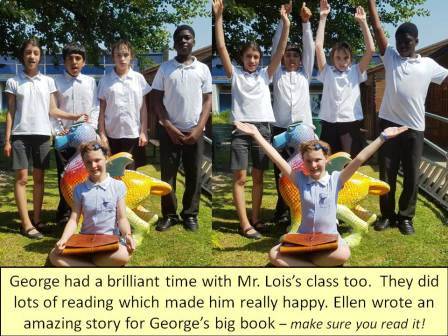 Here are some pupils using their reading skills to access learning.
Sixth Form using their reading skills in History.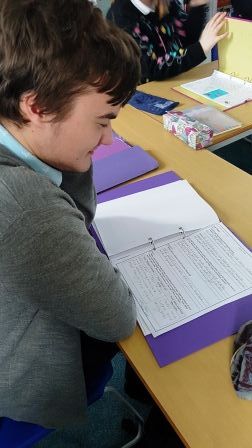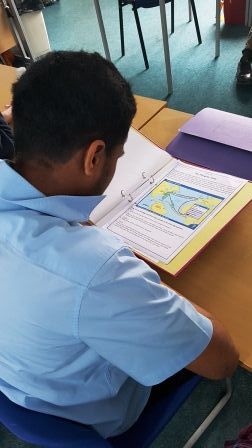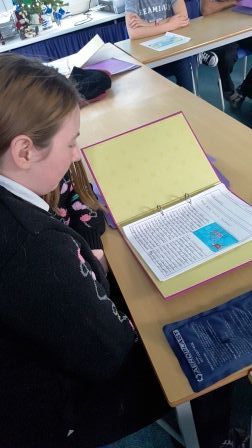 Pupils in Science reading to find a fascinating fact to share with the class.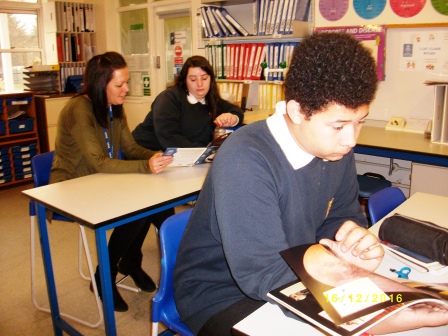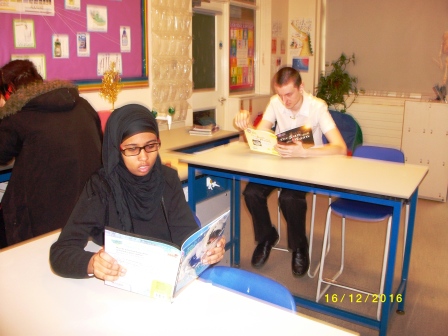 Students working hard using their reading skills to decode Maths questions