Trip to Germany - PLACES STILL AVAILABLE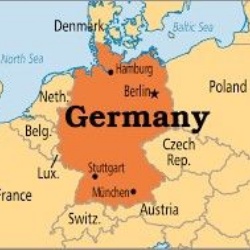 Trip To Germany 23-37 April 2018 — PLACES STILL AVAILABLE
Further to the letter sent before Half Term regarding a trip to Germany, we have now managed to secure additional funding and are now able to offer this trip at a reduced cost of £350.00. This amount may be reduced further if we are able to purchase cheaper flights. The deposit payable would be £100.00 by Friday 2 March 2018 with the remaining balance being due before Easter.
Please complete the reply slip below and return to Mrs Fabisch by Monday 26/2/18.
The original letter is on the website, if you have not seen it previously.
Your child needs to be in Year 10 or above to be eligible to go on this trip.
Please click on the attachment below to see the original letter and reply slip (or on the newsletter).