School Uniform Expectations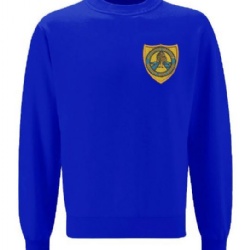 We expect all Year 7-11 pupils to arrive at school in correct uniform every day. If your child is unable to wear an item of school uniform on a particular occasion, please could parents communicate the reason to the form tutor via the pupil link book. Please find below the "Meadow High School — School Uniform Statement"
Thank you.
Mrs J Rigby
Head Teacher
---
Meadow High School
School Uniform Statement
The school Governors expect every student in Years 7–11 to wear the correct school uniform. For
students in the 6th Form, uniform is not required, but good standards of dress are necessary. Sending your child to school in school uniform sets a standard in appearance, of which both parents/carers and the school can be proud. For health reasons it is important that children are properly dressed for physical activity. It is helpful if articles of clothing are clearly marked with the child's name.
We believe that a school uniform is important:
It looks smart
Wears well
Contributes to a sense of belonging and community
Makes children feel equal to their peers in terms of appearance
Fosters a feeling of pride
Is designed with health and safety in mind
The school uniform is as follows:
Years 7, 8 & 9
Royal Blue sweatshirt / cardigan / fleece embroidered with the school badge.
Years 10 & 11
Navy Blue sweatshirt / cardigan / fleece embroidered with the school badge
Girls
Sweatshirt or Cardigan
Black Skirt or Trousers / short trousers
White blouse or polo shirt, or white school polo shirt (optional)
Black sensible shoes, or plain black trainers
Fleece (optional)
Summer dress (optional)
Boys
Sweatshirt or Cardigan
Black Trousers / short trousers
White shirt or polo shirt, or white school polo shirt (optional)
Black sensible shoes, or plain black trainers
Fleece (optional)
PE Kit
Plain white T-Shirt or Polo Shirt
Plain black shorts
White cotton PE socks
Trainers
Swimming Trunks / Costume and Swimming Hat
Black Tracksuit / Sweatshirt for cold weather
LABELLING UNIFORM
Please make sure all uniform, coats, PE equipment, lunchboxes etc ,are clearly labelled with your child's full name. It is much easier to reunite a lost item of clothing with your child if it is labelled. You can purchase pre-printed iron on labels from Mapac or buy blank iron-on labels and a laundry-proof pen from supermarkets and WH Smiths