Mr Macdonald says farewell.....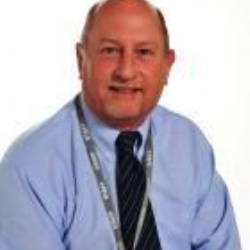 Dear Parents / Carers
Apologies in advance for using some old quotes but they fit perfectly with my letter. They say all good things must come to an end……. and for me that is now—the parting from Meadow High School as their Head Teacher.
I want to express my absolute honour to have been the Head Teacher for the last fourteen years and, in particular, to have worked with a very high level of dedicated staff and such great young people. Can I equally say thank you to you, as parent/carers for your support and your dedication to your children.
Our children are deserving of the best and, as Head Teacher, I always had two things in my mind: everyone is safe and everyone receives the best education possible. I believe in the main this has been achieved.
I recall back in 2003 being advised to carefully consider joining Meadow High School, as it had a deficit budget of £112,000, 50% of the teaching force had left, four head teachers in the year and Ofsted graded it as only just adequate. Those who know me well know I love a challenge !
Fourteen years later, we have a great school, thanks to the Team at Meadow, that provides our young people every opportunity to be as independent as possible and as best equipped for the wider world.
I feel totally confident for the future that Meadow will continue to grow and develop and, under the leadership of the new Head Teacher (Mrs Jenny Rigby), more successes will come and outcomes for young people will remain high. I am naturally delighted that there will be a new school built (and hope I get an invite to the opening—hint hint) which will benefit the pupils immensely.
I would like to personally thank the Governing Body for all their support especially as they are unpaid volunteers who commit heavily of their time. In particular, I would like to mention Mr Richard Burton, the current Chair of Governors who I have worked closely with throughout my time at Meadow.
I do not intend to ever lose touch, or lose my relationship with the school. Mrs Rigby knows I will always be available at the end of a phone and just 3.7 miles away (better than the 126 miles I used to do every day for eight years!).
Finally, as a football man (if you call a Leeds United supporter such) the most famous quote of all "They think it's all over. It is now"……..
Thank you to you all and my family for putting up with me this long !
Ross Macdonald