NETWORK OUTAGE - NO COMPUTERS OR INTERNET IN SCHOOL WEEK 14 OCTOBER - 1 NOVEMBER 2019.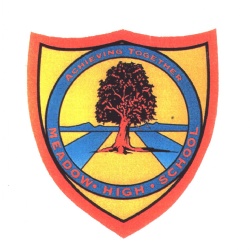 We will have no computers and internet in school next week and the first week after half term due to a network outage. The outage will run from Monday 14 October - Friday 1 November 2019.
Some pupils may be unsettled and even upset by having no computers in school.
If you have a concern to raise with a member of staff please phone the school (01895 443310) as staff will have very limited access to emails or write in the link book.
Please note that next week's bulletin will be on the website on Friday afternoon, but you will not receive a text with the link to the bulletin. Please visit www.meadowhighschool.org/News/Weekly Bulletin
Any very urgent messages will be communicated via the Latest News page of this website and appear on the top of the homepage.
NETWORK OUTAGE – NO COMPUTERS AT MEADOW—WHY IS THIS HAPPENING ?
As you may be aware Microsoft are going to stop supporting some older version of Windows at the end of this year. This means that affected older computers will be much more likely to be hacked or get a virus. Many of our older computers will become outdated if we don't do something about this.
To solve this problem, and allow all our computers to be updated, we need to shut down all our computers for the week before and after the October half term. This could have some impact on pupils who may be upset that they can't use computers in school and may also effect how you communicate with school staff as many teachers will have no, or very limited access, to emails during this time.
If you have an older computer at home your computer may also be affected by this change to Microsoft and this may make your computer more vulnerable to being hacked or to getting a virus. Any computers using Windows 7 or Windows XP will be affected.
If this is the case, you may need to seek help in updating your system. Unfortunately we are not able to help you with this, but suggest that if you are in doubt you seek professional advice to check if your computer is affected by this.
Further information can be found at https://support.microsoft.com/en-gb/help/10736/windows-what-does-it-mean-if-not-supported
Ms Caddell—Deputy Headteacher