Year 8 - Horrible Histories Theatre Trip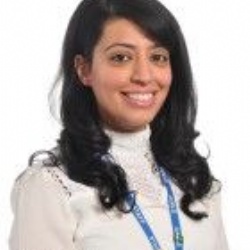 The Year 8s went to see Horrible Histories at the Beck Theatre on Wednesday 23rd January.
The show was on Terrible Tudors. The act went from the Horrible Henries to the end of Evil Elizabeth. We heard the legends (and the lies!) about the Torturing Tudors! We found out the fate of Henry's headless wives and his punch up with the Pope. We were introduced to Bloody Mary and saw Ed fall dead in his bed! We survived the Spanish Armada as it sailed into theaudience with spectacular 3D special effects!
Here is what some of the pupils said about the trip:
Purcifany (8MS): "The song explaining what happened to Henry's wives is going to be stuck in my head all day. I liked the rhyming song at the end of the show."
Alfie (8MS): "The special effects were so cool, I had to take off my glasses a couple of times".
Ali (8CB) when he had the 3D glasses on: "This is fun!"
Shaun (8MS): "I liked it when they chopped the person's head off and we were the jury."
Bobby (8MS): "I enjoyed the funny parts of the show."
Tahiyah (8MS): "I enjoyed going to Horrible Histories and I enjoyed watching the whole thing."
Jahquan (8MS): "The show was very good and I liked everything."
Reece (8MS): "I loved the funny parts of the show from Terrible Tudors."
Miss Bhopal—History Teacher & Lead Practitioner