End of Term Letter from Mrs Rigby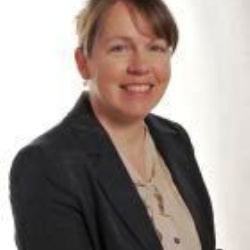 Dear Pupils, Families and Staff,
It has been a year of significant changes here at Meadow High School, which has prompted me to think about change and what it means to us. As families and professionals who live and work with young people who find change challenging, I know we are all acutely aware of the potential for change to be a problem or issue. However, is change all bad? I hope, as the new Headteacher of Meadow, the answer is no! Before even interviewing for this role I made the decision that a key responsibility for me would be to minimise the impact of change, ensure continuity of service and provide stability.
But what else ensures a successful change? I believe that the significant factors are
communication, time and understanding. Clear, unambiguous communication is the basis of all successful human interaction and critical when managing change. I found this humorous 'translation' below that shows how easily communication can be interpreted differently, leading to all kinds of problems.
Second, both the time to manage change and the timely management of change are significant factors in achieving success. By this, I mean that making the time to communicate and doing this at the 'right' time will ensure a far more effective outcome for all and will significantly reduce anxiety. For our young people this means knowing them and adjusting our time scales to suit.
Finally, ensuring that others have a clear understanding of changes and (where possible) why they are taking place allows us to get 'buy in'. For our young people knowing 'what's in it for me?' makes it far more likely they will accept the changes and make a smooth transition. And on the occasions when there is no upside, then say so! Honesty and openness about what's happening is important as well as identifying what we can do to make the change as smooth as possible.
So in the spirit of good change management, here's some of what happened this year:
All MHS staff attended the TES, SEN show in Islington

The second Project Search started with 75% of the previous years interns employed

Mr Macdonald retired

Mr Rigby became Headteacher

Miss Caddell became Deputy Headteacher

All pupils transferred from Statements to Education Health Care Plans (EHCP)

Mr Rainsbury and Miss Willis became Assistant Headteachers

A new role of Lead Practitioner was introduced to ensure effective induction and training for staff, Miss Bhopal was appointed to this role.

We celebrated and enjoyed Cultural Week, English and Humanities Week, Arts and Science Week,

Christmas Concert and Summer Show

Monthly ASD support meetings were run for families

Pupils took part in many sporting fixtures
and here's some of what's coming next:
Autumn 2018, a review of our learning pathways and curriculum (will go to stakeholder consultation during 2018 / 2019)

Autumn 2018, Meet the Tutor evening 'Positive and Possible' event for stakeholders

Autumn 2018, new members of the Multi Disciplinary Team joining the school

Autumn 2018, 3rd cohort of Project Search interns

Spring 2019, stakeholder consultation on new build

Spring 2019, introduction of Evidence for Learning ( n 'App' that allows us to share photo and video tracking of your child's progress)

Summer 2019, new build starts
I hope you continue to find the weekly bulletins useful. Please make us aware of any information, articles or features that you would find useful and informative to be included. We will continue to keep you informed of change through this document and please look out for the stakeholder consultation events that will be running next year.
May I thank you all for your invaluable support and wish you a happy and safe summer.

Mrs J Rigby—Headteacher