Attendance - Letter from Mrs Rigby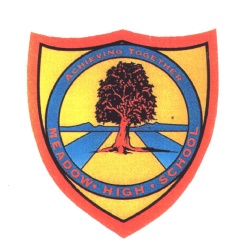 July 2018
Dear Parents / Carers
Re: Attendance
We are working hard to support the improvement of pupil attendance and reduce the number of pupils who have persistent absence from school. Persistent absence can be a key indicator that a pupil is vulnerable and needs support to enable them to access their educational opportunities. Persistent absence can, in itself, contribute to making the pupil more vulnerable.
It is a parent's legal duty to ensure that their child attends school regularly and on time to fulfill their full academic potential, but we recognise that from time to time, pupils may experience short-term childhood illnesses, which prevent school attendance. A small minority of pupils may also contract a more severe illness or, because of the nature of their disability, be susceptible to longer or more regular periods of absence. Where this is a known factor, we will work with you and the local authority, along with your child, to ensure their continued education. Where a child's absence is high and causing concern the schools Welfare Officer and the Assistant Head Teacher for the child's year group will work with you to resolve issues and find supportive strategies. If there is no improvement following this, a referral will be made to the Participation Team, Early Intervention and Prevention Services.
Please be aware that requests for holidays in term time will no longer be authorised.
If any 6th Form pupils attendance falls below 90% they will at risk of losing their place within the 6th Form and, where appropriate, their benefits may also be affected.
Please refer to our School Attendance Policy which can be viewed on our school web site for further information. Please contact our school reception if you would like a paper copy of the policy or Berni Gamble our School Welfare Officer if you have any queries reading this matter.
Yours sincerely,
Jenny Rigby
Head Teacher