Upcoming Events and Courses
Please scroll down to read about upcoming events and courses which may be of interest to parents and families. We do not specifically endorse any of the non-Meadow events, we are just passing on information which may be useful and/or of interest to Meadow families. Some of the events and courses are at Meadow High School, but some are run by external providers, so please ensure you read the information carefully.
---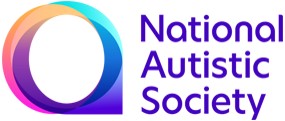 The National Autistic Society's Autism Hour
This year, more than 10,000 shops and businesses have signed up to Autism Hour and taken simple steps towards a more autism-friendly world.
What is an Autism Hour?
For autistic people, the world can seem full of too much information – and too little understanding. So, the NAS has asked shops and businesses to organise are Autism Hour and take simple steps for 60 minutes that lead to a more autism-friendly world.
What's involved in an Autism Hour?
Turning down music and other noise: overwhelming noise is a common barrier to autistic people accessing shops. Where possible, in-store tannoy announcements and other controllable noise should be reduced.
Dimming the lights: ​​lighting, particularly fluorescent strip lighting, can be overwhelming for autistic people. Whereverpossible, whilst maintaining a safe premises, lights should be dimmed or switched off.
Sharing information about autism with employees: we don't expect everyone to be an autism expert but we believe everyone should understand autism!
Where are Autism Hours taking place near school?
Argos
Branch: Hayes Bridge RP Argos
When: Friday 12th October 19:00 - 20:00
Postcode :UB4 0RH
Phone: 0208 5890021
Pets at Home
Branch: Hayes
When: Saturday 13th 9:00 - 10:00
Postcode:UB4 0TU
Sainsburys
Branch: Hayes
When: Friday 12th October 19:00 - 20:00
Postcode:UB3 3E
Phone:020 8561 3321
Thousands of other Autism Hours are taking place across the UK. To find your nearest Autism Hour, you can visit their interactive map:
https://www.autism.org.uk/get-involved/tmi/autism-hour/map.aspx
---
A great line-up for a great cause
Join Matt Richardson, Russell Howard and a host of their funny friends as they raise laughs and money to help the 700,000 autistic children and adults in the UK.
Date: Monday 12 November 2018
Time: Doors open at 6.30pm. Show runs 7.30pm – 10.30pm
Location: Union Chapel, Compton Terrace, Islington, London N1 2UN
Tickets: £30 (unreserved seating)
Line-up: Matt Richardson, Russell Howard, Iain Stirling, Angela Barnes,
Joe Wilkinson, Adam Hess, Stephen Bailey, Ken Cheng
Here is the link to book tickets:
https://www.autism.org.uk/get-involved/raise-money/special-events/comedy-night.aspx?utm_source=The%20National%20Autistic%0Society&utm_medium=email&utm_campaign=9925746_Matt%20and%20co%20comedy%20show%20Seg%202%20-%20Hour%20half%20of%20London&utm_content=Tickets&dm_i=YA3,5WQR6,P1AFV7,N4H20,1
---
---
---
---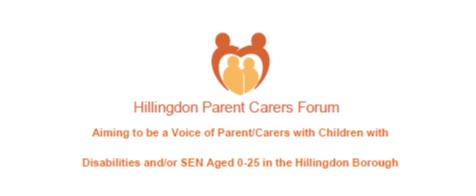 Hillingdon Parent Carer Forum
PARENT / CARER EVENT
Monday 24th Sept— 10.30am to 12.30pm
at Barra Hall Children's Centre, Wood End Green Road,
Hayes, Middlesex UB3 2SA
The Steering Committee and our Associate welcome parents/carers to this event, to explain what we do in terms of parent participation and co-production with the London Borough of Hillingdon, and to give you the opportunity to meet your committee.
For those of you that are then interested in participating further with the forum, you can sign up as steering committee members, parent representatives or as general volunteers, depending on how much available time you can give to forum activities. We are adopting a new joining approval process, including references where possible plus a trial period, to ensure that all our volunteers can work smoothly as a team.
Light refreshments will be served. Please let us know if you are able to attend on 24th Sept, by replying to HillingdonPCF@gmail.com. More information about Hillingdon PCF can be found on their website: www.hillingdonpcf.com
---
Meadow High School ASD Support Group
Support for Parents and Carers of children with
Autism Spectrum Disorder
I am writing to advise parents and carers of our students with Autism Spectrum Disorder (ASD) that we have an ASD support group in school. This academic year the group will be meeting once a month on a Wednesday from 10.00 am until 11.00 am.
The aim of the group is to provide parents and carers with the opportunity to get to know one another, share experiences, strategies and receive support from each other. I will also be available to provide information and guidance on different aspects of autism and offer advice on managing autism within the family.
If you would like to join us, I will meet you in our reception area and take you to our meeting place, where refreshments will also be served. Please see below the dates of our planned meetings for this year:
Wednesday 19 th September, 2018
Wednesday 17th October, 2018
Wednesday 21st November, 2018
Wednesday 19th December, 2018
Wednesday 16th January, 2019
Wednesday 13th February, 2019
Wednesday 20th March, 2019
Wednesday 24th April, 2019
Wednesday 15th May, 2019
Wednesday 19th June, 2019
Wednesday 17th July, 2019
We warmly welcome new parents/carers to join our group as existing members have greatly benefited by sharing their ideas and experiences with each other.
We look forward to seeing you on Wednesday 19th September, 2018.
Yours sincerely,
Mrs. T Watson
Lead Teacher Autism
---
The local Dyspraxia Foundation Group hold coffee mornings on some Thursdays at Meadow High School. They have provided the following dates for forthcoming meetings:
Time: 10am
Venue: Meadow High School Library
Dates:
27 September 2018
15 November 2018
24 January 2019
14 March 2019
16 May 2019
26 June 2019
Meetings organiser, Emma, says:
At the dyspraxia coffee mornings we talk in confidence with in the 4 walls. What's said stays within those walls unless you are happy for me to share or talk over any problems with either the Civic Centre , SENDIASS, etc .

It's a small group that offer advice and a listening ear where possible. Somewhere to let of steam without being judged. It sometimes opens up friendships, builds confidence for adults alike. The group is open to everyone that has, or knows some one that has, dysprixia - adults or children.

You don't have to have an official diagnosis either. You can come along if you just want to find out more about Dyspraxia, or maybe someone you know is waiting for a formal diagnosis.

We also offer fact sheets , information on dysprixia and information on social activities for families ie turtles swimming club , DASH youth centre on a Sunday .

You can get me on either emmahewlett@tiscali.co.uk or emiliehewlett@gmail.com.
For more information about Dyspraxia, visit the website: http://dyspraxiafoundation.org.uk
---
DISABILITY FOOTBALL SESSIONS
Monday Disability Football at Meriden Community Centre
7 to 16 years old
5pm - 6pm starting on Monday 10th September to Monday 17th December
£20 for the term or £2 per session
To book https://meridencc.com/course-listing

Wednesday Disability Football at Westfield Sport Centre
7 to 16 years old
6pm - 7pm starting on Wednesday 12th September to Wednesday 12th December
£20 for the term or £2 per session
To book https://www.watfordfccsetrust.com/courses
---
---
Saturday and Holiday playgroup in Northolt
for SEN chilldren aged 8-19
---
HACS (Hillingdon Autistic Care & Support)
Workshops coming up - September - December 2018
visit the HACS website for more information www.hacs.org.uk
---
---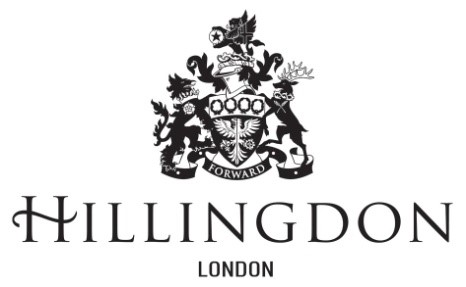 The Children's Sleep Charity
Sleep Tight Workshop
Does your child suffer sleep problems?
Do you want to access support to help to improve bedtime?
Delivered by a qualified Sleep Practitioner, trained by
The Children's Sleep Charity, workshops include:
Understanding sleep cycles
Common sleep issues and strategies to manage these
Establishing appropriate routines
Keeping sleep diaries and interpreting the data
Environments
Follow up support by phone and/or e-mail is provided for up to 5 weeks to support the implementation of a sleep programme
This is a 5 Week Programme, all 5 workshops must be attended:
Monday 8th October
Monday 15th October
Monday 29th October
Monday 5th November
Monday 12th November
TIme: 10am-12pm
VENUE: Barra Hall Children's Centre, Wood End Green Road, Hayes UB3 2SA
To book or for more information, please contact
https://goo.gl/forms/wFYh3juxn0Xob2jx2
EMAIL: earlysupportteam@hilllingdon.gov.uk
TELEPHONE: 01895 277183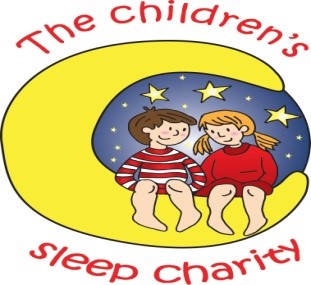 ---
For more information and to book use this link:
http://www.hesleygroup.co.uk/events/london_2018_parents_HELP
---
Hillingdon Independent Living Roadshow
Thursday 20th September 2018
Local people in Hillingdon are invited to the Hillingdon Independent Living Roadshow, an exhibition hosted by NHS Hillingdon CCG to showcase a wide range of aids and equipment available to help residents with disabilities living at home to live as independently as possible.
The Hillingdon Independent Living roadshow is a two part event with the first one previously held in Uxbridge, in July.
The second and final event will be held at Harlington School on Thursday 20th September from 12pm to 6pm in Hayes: https://www.eventbrite.co.uk/e/hillingdon-independent-living-roadshow-tickets-47459691214?aff=ebdssbdestsearch
Hillingdon Independent Living Roadshow aims to give residents the opportunity to find out about a wide range of equipment and aids by mocking up common areas of the home such as the bedroom/ Living room, kitchen and bathroom.
We welcome local organisations supporting residents with disabilities, carers and families. We would be grateful for the circulation of, and any publicity and awareness of these events to your groups. Please find attached the poster for the event.
Dr Ian Goodman, Chair of Hillingdon CCG said "We are delighted to be working with Hillingdon Council and others on this very exciting initiative; we hope that as many local families and carers will come along to both events and discover what support is available for them ."
We would be grateful if you could register your attendance using the link above, however don't worry if you have not managed to do so – all are welcome!
For more information about the Hillingdon Independent Living Roadshow, contact the communications and engagement team on
01895 203023
or email
HILLCCG.HCCGCommunications@nhs.net
Mica Marshall
Communications and Engagement Officer
Hillingdon CCG
Boundary House
2nd Floor
Cricket Field Road
Uxbridge, Middlesex
UB8 1QG
Tel: 01895 203023
http:/www.hillingdonccg.nhs.uk
---
Ruislip Rangers
New players wanted for our Disability Teams
---
Early Support Parent /Carer Workshops
The Early Support parent/carer workshops will provide an opportunity for you to explore how to support your child/young person, with Special Educational Needs and or Disability (SEND) and yourself, learning alongside other parents and in partnership with Early Support Trainers including:
Understanding this unknown world.
Navigating your way through the system
Awareness of resources and the Early Support approach
Making sense of the jargon
The Local Offer- What it is and how it may help
The Child Beyond the Disability
Awareness of support available and recognising how the experience of other parents may support you.
Consider partnership relationships with practitioners and improve confidence when contributing to multi agency meetings/ Team around the Child (TAC)/ young person (TAYP).
Achieving the Best Outcomes, for our families.
An introduction to tools and ways to help you when making decisions, identifying priorities and planning outcomes such as One page Profile, My Support Plan
Increasing confidence and resilience
Growing up, moving on and next steps.
Changing lives. Ordinary lives…...what does this mean?
Co production and participation - engaging with local service development
DATES (please note that all 4 workshops must be attended):
Thursday 1st November 2018
Thursday 8th November 2018
Thursday 15th November 2018
Thursday 22nd November 2018
TIME : 9:30 am - 1 pm
VENUE: Barra Hall Children's Centre, Wood End Green Road, Hayes UB3 2SA
Link for booking:
https://goo.gl/forms/Ss8CYRKDYXzzHdbv2
EMAIL: earlysupportteam@hilllingdon.gov.uk
TELEPHONE: 01895 277183
---
---
Autism-friendly Events
Cinemas: Autism-friendly screenings As cinemas are often places that are not easily accessible, autism-friendly screenings (AFS) aim to make families feel welcome, comfortable and relaxed in an environment that can otherwise seem traumatic. Families are able to enjoy a film in an environment designed for people on the autism spectrum, their friends and carers. During the film, low lights are left on inside the auditorium, the volume of the soundtrack is reduced and there should not be any trailers. Cinema goers are free to move around, make a noise or take a break during the film if they need to - these are activities not usually encouraged at regular screenings.
ODEON Cinemas host screenings suitable for those on the autistic spectrum each month at selected cinemas. There are now over 90 ODEON cinemas across the country offering this service. For more information and to book tickets visit www.odeon.co.uk
Picturehouse runs regular autism-friendly screenings at cinemas across the country. These take place on one Saturday or
Sunday a month when they show a popular family film. Please click on the following link to find out more information about many autism-friendly viewings: http://www.autism.org.uk/about/family-life/holidays-trips/cinemas.aspx
---
---
Relaxed performance of Aladdin - Compass Theatre 4pm Fri 14th Dec '18
NEW The show at 4pm on Friday 14 December 2018, will be a Relaxed Performance where we leave the house lights on slightly, reduce the sound levels, take out any flashing and pyrotechnic effects and accept that audience members will leave the auditorium during the show. We hope this will provide an opportunity to include members of the community such as those with learning or communication difficulties and those with an autism spectrum condition, who may have felt unable to attend more traditional styles of pantomimes in the past. Click on the link below to find out more details:
http://www.hillingdontheatres.uk/index.php/events/aladdin-2018/
---
Hillingdon Autistic Care and Support (HACS) have provided some leaflets about current youth clubs, playschemes etc they run. Please visit their website http://www.hacs.org.uk for more details.
---