Issue 28 - 27 April 2018
Issue 28 - 27 April 2018
A Life Programme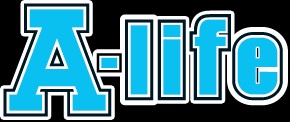 On Tuesday 24 April, the A-life Programme were in school to run some sessions for various groups in year 7, 8 and 9. The sessions included: Healthy Living, Fitness Circuit Training and, for year 9, Drugs and Alcohol Education.
Here is some feedback from the Year 7s:
" It was fabulous because it was fun!" Shaun Coyston 7SK

" It was awesome and interesting." Alfie Larner 7SK

"I learnt a lot." Grace Bradshaw. 7SK

"It made me think about what I do in my life." Tahiyah Omar 7SK
A-life have been booked again for next year!
More photos of the A Life Programme for this year, and past years, are on the School Website under Learning/Vocational/PSHE.
To read more about the work A-life do please visit their website: http://www.a-life.co.uk
Mrs Evans—PSHE Co-ordinator
---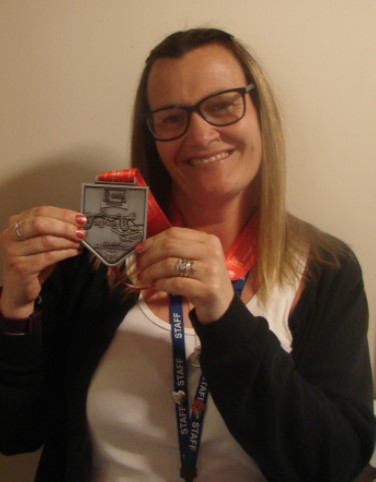 One of our Teaching Assistants, Mrs Bullen, completed the London Marathon last week. Here is her story:
"I did the marathon as a tick off the bucket list and it was also a childhood dream. As well as that, at one time, I was extremely overweight. So, as I started losing the weight, I took up running again, which I loved as a child. This year, although I didn't run for charity, my family did a secret ollection and they have collected £120 so far with more coming in. This will go to the charity SANDS. I'm hoping to run in next year's Marathon as well, but this time it will be officially for SANDS.
The whole marathon took me 7 hours 16 minutes and 19 seconds!"
A very big well done to Mrs Bullen! To read about the charity SANDS please go to their website https://www.sands.org.uk
---
FREE SCHOOL MEALS
We want to make sure that we are providing your child with the best education and support we can. Healthy school food has obvious health benefits and can help pupils establish healthy habits for life. Healthy school food can also help to improve pupils' readiness to learn.
Families who receive certain benefits may be eligible for free school meals. Your child is eligible for free school meals if you're in receipt of one of the following benefits:
Universal Credit with an annual net earned income of no more than £7,400.
Income Support
Income-based Jobseeker's Allowance
Income-related Employment and Support Allowance
Support under Part 6 of the Immigration and Asylum Act 1999
The guarantee element of Pension Credit
Working Tax Credit run-on (paid for the four weeks after you stop qualifying for Working Tax Credit)
Child Tax Credit (with no Working Tax Credit) with an annual income of no more than £16,190
Registering for free meals could also raise an extra £900 for the school to fund valuable
support like extra tuition, additional teaching staff or after school activities. This additional money is
available from central government for every child whose parent is receiving one of the benefits listed above.
To check if your child is eligible, we need information about you and your child. Look out for the letter coming home this week which has a form attached for you to fill in and return to school as soon as
possible, giving us the information we need to apply for you.
---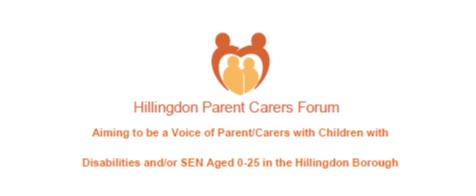 Hillingdon Parent /Carer Forum—Engagement Evening
Tuesday 22nd May 2018—6.30pm-9.30pm at Oak Wood School Sutton Court Road, Hillingdon UB10 0EX
Hillingdon PCF and London Borough of Hillingdon's Autism Partnership Board are pleased to invite parents/carers of children or young people with ASD in Hillingdon to a unique engagement evening. This is the first event of its kind in Hillingdon and your opportunity to find out about available services for parents/carers and children/young people with ASD and to meet with other parents/carers. There will be an opportunity to hear directly from the following organisations and to meet various other groups who will be there on the night:
▪ London Borough of Hillingdon – youth services, parent workshops, support
▪ SENDIASS – providing support to parents and carers for education related matters
▪ Oak Wood School – a mainstream school with special provision for ASD
▪ Hillingdon Clinical Commissioning Group – responsible for commissioning CAMHS and CDC
▪ Anna Kennedy OBE – promoting positive life journeys for young people with ASD
Arrival and refreshments from 6pm. Plenty of free parking available. Special guest speaker – Anna Kennedy OBE.
Hear the results of the autism parents survey. Put your questions to our expert panel. Find out what services are available in Hillingdon. Your chance to meet other parents.
Places must be booked in advance. Please note the event is not suitable for children and unfortunately we do not have childcare facilities available. To book your free space please click or go to the following link https://hpcf-autism-engagement-evening-may22.eventbrite.co.uk - Visit our website - http://hillingdonpcf.com or for any
other queries please contact hillingdonpcf@gmail.com or call us on 07783 579678
---
Hillingdon Autistic Care and Support (HACS) have some very useful workshops coming up between May and July. They are for parents, carers and professionals working with and caring for children and young people with SEND.
Anxiety Workshop—Tuesday 1st May 2018, 6pm – 9:30pm,
School Exclusions— Legal Advice Workshop— Saturday 12th May 2018, 10am-1pm
Understanding Autism—Tuesday 15th May 2018, 10am – 1pm or Tuesday 5th June 2018, 6:30 – 9:30pm
Autism & Sensory Differences—Tuesday 22nd May 2018, 7pm – 9:30pm or Thursday 24th May 2018, 10am – 12:30pm
Autism. Supporting Siblings—Tuesday 12th June 2018, 7pm – 9:30pm or Thursday 14th June 2018, 10am – 12:30pm
PDA for Parents—Thursday 5th July 2018, 10am – 1pm
SEN & Puberty—Friday 18th May 2018, 10am – 12:30pm
SEN & Eating—Thursday 28th June 2018, 10am – 12:30pm
SEN & Sleep—Thursday 12th July 2018, 10am – 12:30pm
More information can be found on the HACS website or on the Meadow School Website: www.hacs.org.uk. Full flyers and details of each course, costs and how to book on the School Website under News/Upcoming Events and Courses.
---
ROW-ABILITY AFTERNOON—SATURDAY 11 AUGUST—HILLINGDON OUTDOOR ACTIVITIES CENTRE (HOAC)
Do you have a physical or sensory impairment? Have you seen rowing/sculling in the Olympics and Paralympics?
Fancy giving it a go? An afternoon of para-rowing for anyone with a sensory impairment. Free Admission. We have specialist equipment and can cater for most needs, including a double boat if you want to have a qualified rower with you. For more info please contact Dean at dean@hoac.net or ring on 01895 824171. See the full flyer on the School Website under
News/Upcoming Events and Courses. HOAC offer various courses and family events during school holidays too. To see what else HOAC offer please visit their website: https://www.hoac.net
---
A new Gymnastics club, Fenix Gymnastics, has started, using the Main Hall at Meadow High School on Sundays.
They are offering gymnastics classes as follows:
10.00-10.45am for children 3-5 yrs,
10.45-11.45 am in general gymnastics 5 yrs plus
11.45-12.45 disability gymnastics 6yrs plus,
12.45-1.45 disability gymnastics any age, including wheelchairs
Their website is www. Fenixgymnastics.com.
For prices and availability please email: Info@fenixgymnastics.com
One of our parents has reported "they do floor, vault, rhythmic gymnastics— all disabilities welcome including wheel chair users."
---

The Giving Machine. You can help raise donations for Meadow High School without you even leaving your sofa—and it doesn't cost you a penny! We have signed up to The Giving Machine. Make sure you never miss a donation and download the Shop&Give application. It takes just a few minutes to install on your web browser and means that every time you click onto a retailer that supports this scheme you will get a prompt asking you to donate. TheGivingMachine is a fundraising organisation designed to help charitable causes raise money online. By signing up and shopping online via The Giving Machine you will
generate a free cash donation for the charities of your choice. With all your favourite retailers, including Amazon, Ebay, M&S, NEXT, Tesco, Sainsbury, John Lewis and Ocado, you are bound to find what you need and generate a donation.
In order to start raising free donations please go to www.thegivingmachine.co.uk and follow these steps:
Click join as a giver. It will ask you to search for a cause.
Type in Meadow High School in the search and then select from the list of results.
Click join and support and then enter your details.
You are now signed up. Thank you for your support !
Letter to Whole School
Re E Safety Evening/Morning
Letter to 6th Form
Sponsored 3K run
Letter to specific pupils only
6th Form Charity Football Match
Letter to Years 7-10
Charity Cake Sale
Letter to selected pupils only
Regional Tennis Competition
Letter to all parents
Free School Meals
4 May 2018
Travel Training Coffee Morning
10.00am
4 May 2018
Non-Uniform Day—wear your
Pyjamas, Star Wars Outfit or football shirt for a donation of £1.00 to Great Ormond Street Hospital.
11 May 2018
ASD Coffee Morning—10.15 am
28 May—1 June 2018
HALF TERM
Monday 4 June 2018
Back to school 9am
7 June 2018
Year 7, 8 and 10 Parent
Consultation Evening
4pm-7pm
8 June 2018
ASD Coffee Morning—10.15am
22 June 2018
Governors In School Day
Friday 22 June
Friends of Meadow Family BBQ
5-8pm—More details to follow
25-29 June 2018
Arts Week
28 June 2018
Sports Day
4, 5 & 6 July 2018
School Summer Production
11am (More details to follow)
5 July 2018
Reserve Day for Sports Day
13 July 2018
ASD Coffee Morning
10.15am
Friday 20 July 2018
Last Day of Term—2pm finish
Summer Holiday
21 July—4 September