Issue 27 - 20 April 2018
Issue 27 - 20 April 2018
Dear Parents & Carers
Welcome back to the Summer Term after what I hope was a pleasant Easter break.
With temperatures rising we are encouraging pupils to carry a water bottle at all times to have frequent drinks. Form Tutors will be covering sun safety messages with their classes this term and it would be really helpful if you could reinforce this at home. Suncream - hat- shade - water!
Many of our older pupils have started sitting externally accredited examinations. After the hard work and effort they have put in, I wish them and all pupils completing internally moderated exams, the very best.
We currently have some teacher vacancies for which we are advertising on the Schools HR
Cooperative website. Should you know any SEN trained or experienced teachers please direct them to the website for more details https://www.schoolshrcooperative.co.uk/jobs.
I was looking through our school website over the Easter break and I am very proud of it. I think it is a great snapshot of the fantastic work that goes on here. Central to this work is our Vision and Aims and I thought it was a good opportunity to share them with you again.
Our School will provide a happy, safe and stimulating learning environment, where everyone will be inspired and supported to do their personal best.
Our Aim is that all children and young people at Meadow High School are entitled to an
appropriate education, one that meets their needs, promotes high standards and the fulfilment of potential.
We promise to:
have high aspirations and expectations for all our pupils
ensure that individuals achieve their personal best
encourage independence, life skills, self-confidence and positive self esteem
help our pupils to become confident individuals living fulfilling lives
support our pupils to make a successful transition into adulthood, be thiis employment, further education or training
have an inclusive community, which values truth, diversity and mutual respect
have effective communication with all parents/carers and other partners
recognise, celebrate and record the achievements of all
I hope you feel we are meeting this Vision, Aim and our promises to you. If you do it would be very helpful to me if you could take a moment to comment on this on the Ofsted Parent View website https://parentview.ofsted.gov.uk
If you have areas that you would like to discuss please look out for the open forum that is being held later this half term.
Please may I take this opportunity to thank our pupils, families, staff and professionals for your commitment and support to our school community and here's to a great term!
Mrs Rigby—Headteacher
---
The Friends of Meadow Annual General Meeting will be held on Monday 23rd April 2018 at 5.30pm, at the School.
The PTA plays a vital part in the school community and all parents/carers are invited to support the AGM. This is your chance to hear how the funds you have helped to raise have been used for the benefit of the pupils at our school. We look forward to
seeing you. We also look forward to welcoming any new faces who can help us with the ongoing success of this committee. It is also an opportunity for you to find out about what goes on behind the scenes to organise and raise money to support the School.
---
Non-Uniform Day - Friday 4th May 2018
As you may be aware students and staff in the Sixth Form are raising money for Great Ormond Street Hospital this year and hope to participate in a number of fundraising events. The 6th Form Committee have decided that we should have a non-uniform day on Friday 4th May to raise money. Students are asked to wear Star Wars themed outfits, football shirts or pyjamas. Please send in a voluntary contribution of £1.00 on the day. Thank you for your support.
Miss Nolan—6th Form Teacher
---
---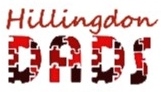 Hillingdon Dads are running a Saturday Drop In Centre at the Mencap Hillingdon South Centre in Harlington Road. 10am—2pm. Entry is free. "Come along for relaxed chat with us other Carers of children with disabilities and special educational needs." Forthcoming dates are: 14 & 28 April,
19 May, 30 June, 14 & 28 July, 25 August, 8 September, 22 October, 22 November. For more information go to the Hillingdon Dads website:
www.hillingdondads.org.uk
---
Bikeability—Every year Hillingdon road safety team come into school to check bike safety (Doctor bike) and run a course for four mornings. There were 18 participants this year across the school. Some pupils passed level 1 and some passed level 1 and 2. The participants were given a certificate and a badge. For the first year, four of our pupils will be taking part in level 3 at the end of April. The feedback from the children included; "It was so much fun, it was awesome!" Bobby W— 7SK. More photos on the website.
Mrs Evans—PHSE Co-Ordinator.
---
HOT WEATHER
We have noticed some pupils coming into school this week wearing coats. Please can parents ensure pupils are dressed appropriately for the warmer weather.
---
We are continuing to collect items for our Shoebox Appeal (see letter which went home 16 April). We would be very grateful for any donated items, such as small toys, which can be taken to Room 18 or 63. There are more details on the School Website/Latest News section. Thank you for your ongoingsupport.
Mrs Daniels & Miss Nolan
---
EXAMS
Some of our senior pupils will be sitting externally accredited exams in the next two months, such as GCSEs and Functional Skills (individual timetables have gone home). Some of the exams are quite lengthy. We encourage pupils to bring a bottle of water to the exam, particularly in the warmer weather. Drinking water helps us keep cool and aidsconcentration. Water bottles must be clear plastic and with the label removed. A healthy breakfast (or lunch) before the exam will also help. If a pupil is unsure or worried about any aspect of an exam please speak to your form tutor.
---
Autism-friendly Events
The National Autistic Society has a range of events that are designed entirely around the needs and wishes of autistic people – including gigs, plays, conventions and walks. These events are all suitable for people of any age, and any level of support needs. Some of these events raise money for their charity. Some are just fun days out, put on by other organisations in association with the NAS. Either way, adjustments have been made so people with autism can enjoy the day. Please check their website for further details:
http://www.autism.org.uk/about/family-life/holidays-trips/autism-friendly-events.aspx
Autism-friendly Theatre Performances
Matilda the Musical
Venue: Cambridge Theatre, Earlham Street, London WC2H 9HU. Date: Sunday 10 June 2018, 3pm
Tickets: £10 - £25, booked over the RSC phone line (01789 403493)
Peter Pan
Venue: Regent's Park Open Air Theatre, London NW1 4NU. Date: 30 May 2018, 2.15pm
Tickets: Price bands range from £25 (access rate) to £55
Video Link: https://youtu.be/8L80ENWk5xs
The National Theatre hosts a number of relaxed performances each year. Check for upcoming performances on their website www.nationaltheatre.org.uk
Cinemas:
Autism-friendly screenings As cinemas are often places that are not easily accessible, autism-friendly screenings (AFS) aim to make families feel welcome, comfortable and relaxed in an environment that can otherwise seem traumatic. Families are able to enjoy a film in an environment designed for people on the autism spectrum, their friends and carers. During the film, low lights are left on inside the auditorium, the volume of the soundtrack is reduced and there should not be any trailers. Cinema goers are free to move around, make a noise or take a break during the film if they need to - these are activities not usually encouraged at regular screenings.
ODEON Cinemas host screenings suitable for those on the autistic spectrum each month at selected cinemas. There are now over 90 ODEON cinemas across the country offering this service. For more information and to book tickets visit www.odeon.co.uk

Picturehouse runs regular autism-friendly screenings at cinemas across the country. These take place on one Saturday or Sunday a month when they show a popular family film. Please click on the following link to find out more information about many autism-friendly viewings: http://www.autism.org.uk/about/family-life/holidays-trips/cinemas.aspx
Next ASD Coffee Morning
Friday 11 May 2018
10.15am
at Meadow High School
---
Whole School—Shoebox Appeal
Selected Pupils—Reading Intervention
Whole School—Non Uniform Day 4/5
Selected Pupils—Middlesex Cricket Inclusion Day
Whole School—Sports Clubs
Class 9ML—Change of Form Tutor
Class 10KH—Change of Form Tutor
Class AMu—Change of Form Tutor
Class 10BA—Mr Anstee
23-27 April 2018
Residential Trip to Devon
23-27 April 2018
Exchange Trip to Germany
23 April 2018
Friends of Meadow Annual General Meeting—all parents welcome !
5.30PM—School Hall
24 April 2018
'A' Life Visit Day (Year 7)
4 May 2018
Travel Training Coffee Morning
10.00am
4 May 2018
Non-Uniform Day (wear your Pyjamas, Star Wars Outfit or football shirt for a donation of £1.00 to Great Ormond Street Hospital.
11 May 2018
ASD Coffee Morning—10.15 am
28 May—1 June 2018
HALF TERM
Monday 4 June 2018
Back to school 9am
7 June 2018
Year 7, 8 and 10 Parent
Consultation Evening
4pm-7pm
8 June 2018
ASD Coffee Morning—10.15am
22 June 2018
Governors In School Day
25-29 June 2018
Arts Week
28 June 2018
Sports Day
4, 5 & 6 July 2018
School Summer Production
11am (More details to follow)
13 July 2018
ASD Coffee Morning
10.15am