Issue 21 - 23 February 2018
Issue 21 - 23 February 2018
New Deputy Headteacher appointed for Meadow High School
Dear Parents, Carers and Pupils
I am delighted to announce that, after two days of rigorous interviews with a strong field of applicants, we have appointed Ms Caddell as our new Deputy Headteacher, Head of Education.
I am confident that we have appointed an excellent person to drive forward further positive change and development for our pupils education and I look forward to working with Ms Caddell in her new role.
I am sure you will join with me in congratulating Ms Caddell
and wishing her well in her new post.
Mrs Rigby—Headteacher
---
Changes to Transport
We are inviting parents to a drop-in meeting next week to discuss various changes to coaches and drivers on some transport routes.
The meeting will be held at Meadow High School on Tuesday, 27th February at 10.00am. A letter will be coming home with further details.
Ms Caddell—Deputy Headteacher
---
Trip To Germany 23-27 April 2018 — PLACES STILL AVAILABLE
Further to the letter sent before Half Term regarding a trip to Germany, we have now managed to secure additional funding and are now able to offer this trip at a reduced cost of £350.00. This amount may be reduced further if we are able to purchase cheaper flights. The deposit payable would be £100.00 by Friday 2 March 2018 with the remaining balance being due before Easter.
Please complete the reply slip below and return to Mrs Fabisch by Monday 26/2/18.
The original letter is on the website, if you have not seen it previously (letters home).
Your child needs to be in Year 10 or above to be eligible to go on this trip.
---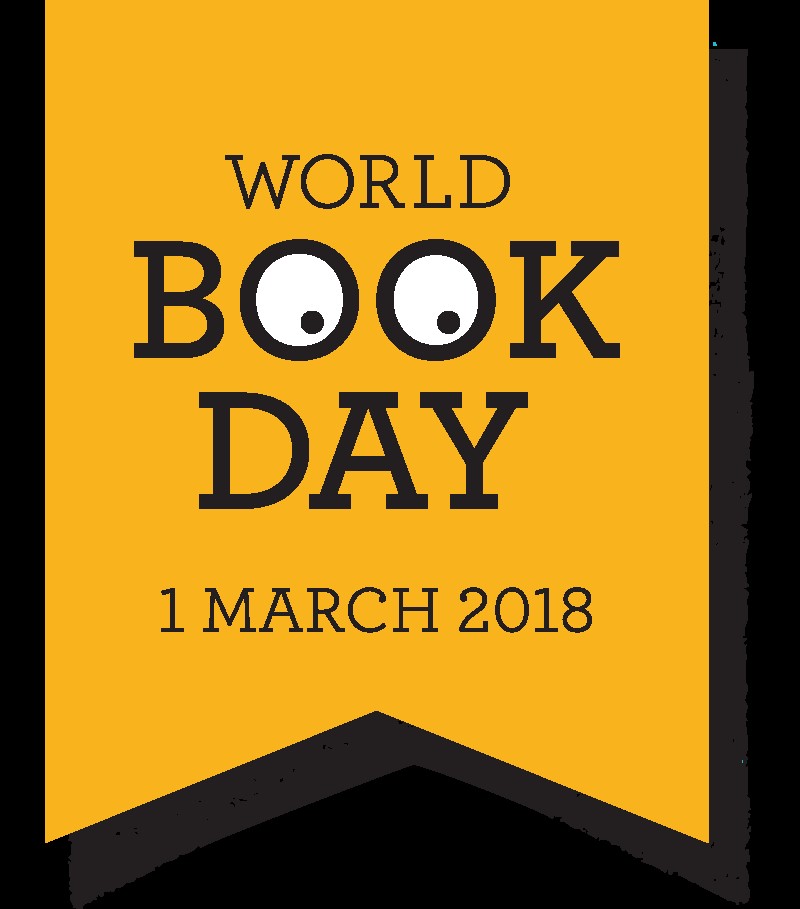 World Book Day & Activities Week—Monday 26 February—Friday 2 March 2018
World Book Day is approaching on Thursday 1 March and, as always, we are looking to use this as an opportunity to promote core literacy skills and build links with the world around.
The English and PE Faculties have come together to arrange a series of activities and events around the theme of 'Teamwork'. We will be thinking about famous teams and duos and why they are successful. The activities aim to build core literacy and teamwork skills and we hope that the students will have a great deal of fun. All activities are free. There will be a non-school uniform day on Friday 2nd March where students can come to school dressed to match the theme. This could be a member of a famous team/group or one of a
famous duo e.g. superhero, footballer, singer, presenter, comedian, character from a book, film or television programme (see over for some ideas).
Your child will be coming home with a World Book Day token, please help them to use this if you can. If you are not sure how it can be used, please use this link http://www.worldbookday or speak to our Librarian Mrs
Wilkes.

A letter is coming home with further details. You may also like to go through some of the week's activities in advance. You can do this by looking at a PowerPoint on the school website (News/Latest News/World Book Day and Teamwork Activities Week).
---
Autism Research
At Meadow High School we understand the importance of gaining a fuller understanding of Autism Spectrum Disorder (ASD) to aid diagnosis and treatment. We have been working with leading worldwide researchers and we are delighted that some of our students and families have been/are involved in the following very exciting research projects:
Kings College London - EU AIMS SynaG Research Project
This is the largest study in the world into the brain development and social behaviour in people with an autism spectrum
disorder. Involving over 8000 participants worldwide with autism, they are hoping to understand more about the autism spectrum and genetics.
The School of Education, University of Roehampton.
Research project 'The voices of young people with ASD in transition to post-16 education, following the introduction of the new SEND Code of Practice'.
University College London
Sleep Study on adolescents with autism.
UCL are still actively looking for participants with autism spectrum disorder to join a very important research study into sleep disorders and autism.
If you are interested in your son/daughter becoming involved, please kindly contact Mrs. T. Watson at school for more details. Email: twatson@meadowhighschool.org
---
Hillingdon Parent / Carer Forum are running a Disability Rights and Law Conference on Thursday 8 March 9.15—2.30 at Yiewsley Baptist Church. The speaker for the day is Steve Broach who is a barrister and legal rights adviser for disabled children. During the conference key legislation will be explained including the Children and Families Act and the Care Act, Information on Education, Housing, Health, Social Care, Home to School Transport, Personal Budgets, Short Breaks, Needs Assessments and Preparing for Adulthood. To book a place please email hillingdonpcf@gmail.com or visit their website www.hillingdonpcf.com.

---
Letter to Class 9ML
Change of Form Tutor
Letter to Classes AM, FB, AW, JR
Trip to Lookout Discovery Centre
Letter to Year 10-14
Trip to Germany
Letter to Whole School
World Book Day & Activities Week
26 February—2 March 2018
Letter to BTEC Level 1 and BTEC Level 2 Home Cookery Students
re Witness Statement
26 February—2 March 2018
World Book Day and Activities Week
Theme - "Teamwork" (see article)
27 February 2018
Meeting re Changes to Transport
10.00am – at Meadow High School
28 February 2018
Hillingdon Bus Day—times tba
Friday 2 March 2018
Non-uniform day. (See article)
5-8 March 2018
Bikeability Week (see letter home)
8 March 2018
Year 9, 11 & 6th Form Parent
Consultation Evening 4pm-7pm
9 March 2018
ASD Coffee Morning—10.15am
12-16 March
Maths & Science Week
19-23 March
Sixth Form Work Experience Week
(More details to follow)
Thursday 29 March 2018
Last day of Term—2pm finish
30 March— 13 April 2018
SCHOOL HOLIDAY (EASTER)